Kitchen Design Trends: Selecting a Honed Countertop Finish
There are so many choices to consider when preparing for your kitchen remodel; it's easy to overlook some of the seemingly minor details during planning.  Selecting a finish for your countertop is one such easily overlooked detail, yet various options for texture and finish can create a unique and striking work surface for your kitchen.  One countertop finish that is currently on trend is honed. Honed countertops are smooth, with a matte finish – as opposed to being glossy or textured. Overall, the aesthetic is soft and natural.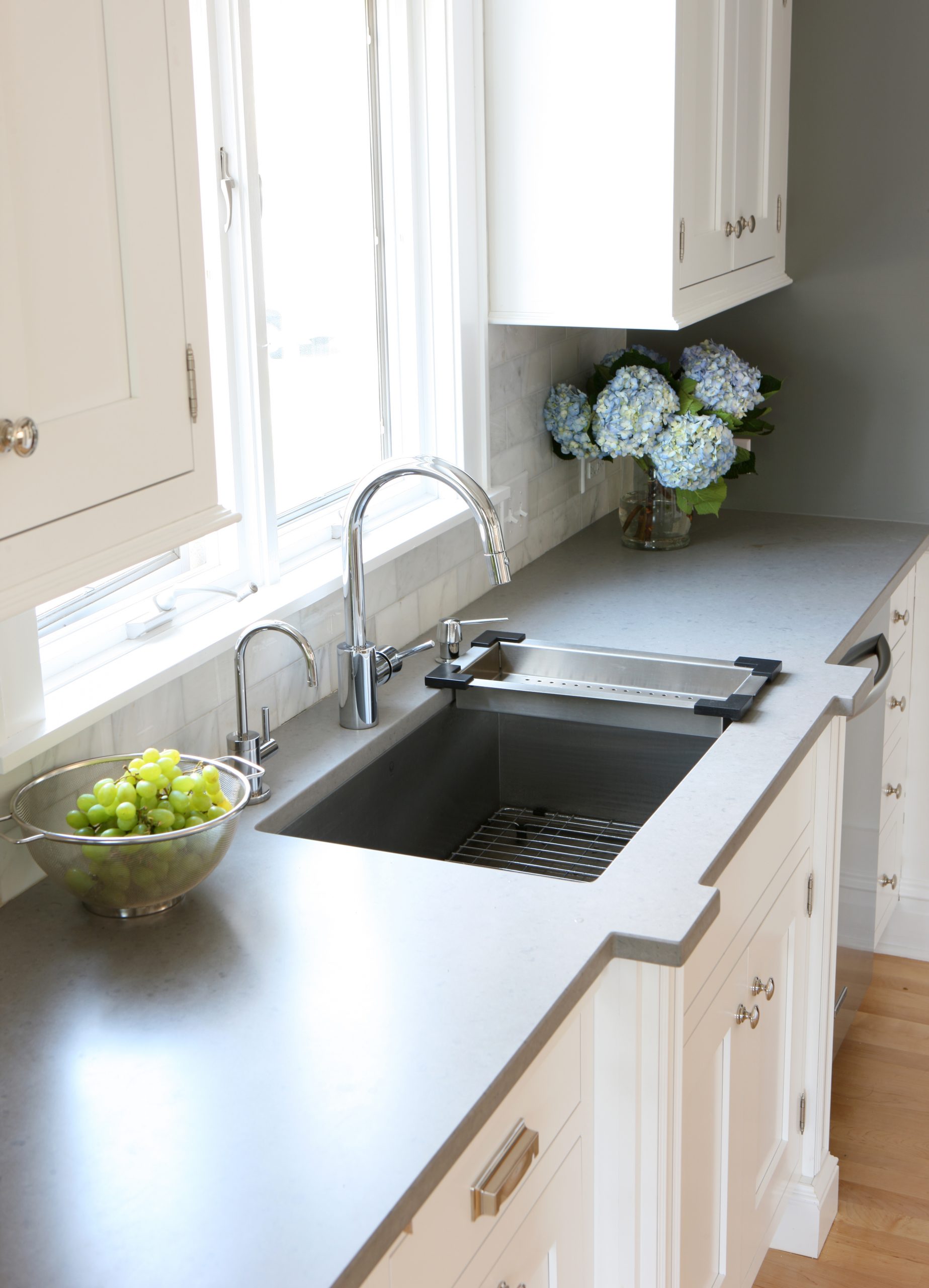 Honed countertops have a low-gloss sheen, this gives them a silky appearance that is less reflective.  "Many people are attracted to the honed finish because it is less reflective, and they work especially well if your design incorporates under cabinet lighting," says Normandy Designer Karen Chanan. "On the other hand, smudges and fingerprints tend to stand out more if your honed countertop is a darker color."
"It is important to note that not everything can be honed," added Karen. "For example, there are only a few options for a honed, quartz finish. It is important to work with your designer to discern availability."
There are some instances when a honed finish is more desirable due to aesthetic or maintenance issues.  "Softer materials such as soapstone might not be ideal in the kitchen due to the characteristics of that particular stone," says Karen. "However, selecting a honed countertop finish can help man-made surfaces more closely mimic the look of softer, natural stone."
The careful consideration of these secondary selections can greatly enhance the end result of your new kitchen.  Set up an appointment with Karen to discuss your kitchen remodel, or you can learn more about the fundamentals of a functional kitchen by registering to attend our upcoming, free seminar Secrets of the Ideal Kitchen. For more information and inspiration on interior design and home remodeling, follow Normandy on Facebook and Twitter.