Get the Steam Out
Are you constantly fighting the bathroom mildew battle? Chances are, you are not using your bathroom exhaust fan long enough. Most people only run the fan while they are showering and shut it off thinking it's done its job. But that's a common mistake.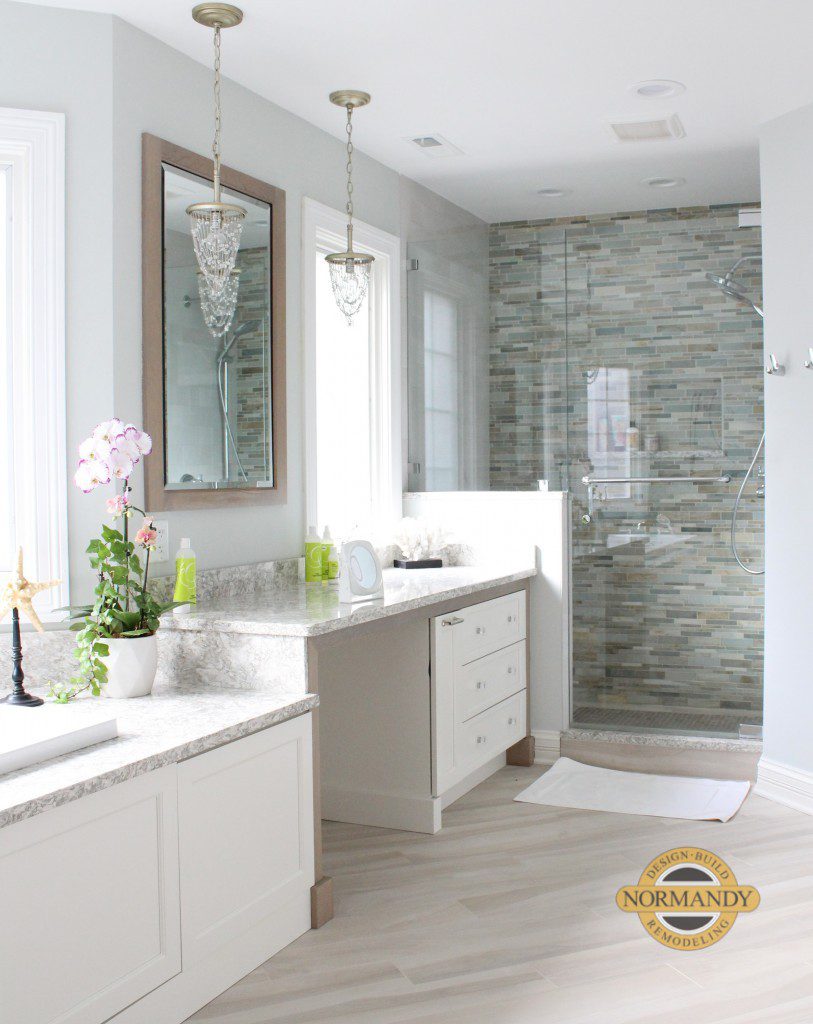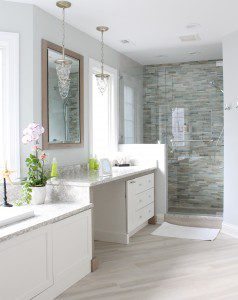 Bathroom exhaust fans are about more than just eliminating odors, the more important function is to exhaust warm, moist air that is created from the use of a bathtub or shower. Warm humid air caused by running hot water for baths or showers not only fogs up your mirror, it is a perfect environment for mold and mildew growth.
"Without a bathroom exhaust fan, bathrooms are susceptible to excessive moisture buildup and increases the chances of damaging walls, ceilings and fixtures," said Normandy Designer Amanda Heyland. "The key is getting in the habit of using the fan every time you shower, and leaving it on well after the visible steam clears."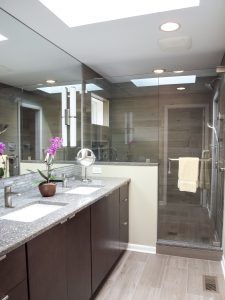 Installing an exhaust fan will help draw out moisture from the bathroom, improving the air quality and ensuring a safe environment. "Running the fan before, during and after your shower for at least 30 minutes will give you the best results," added Amanda.
If you're worried about leaving the fan on, you can put it on a timer and program it to shut off automatically. Now, the trick is to get your teenagers who enjoy long hot showers to run the fan as well.
If you are contemplating creating a master bathroom retreat, you can set up a time with Amanda to talk about the possibilities. You can also learn more about bathrooms and other remodeling projects at an upcoming workshop. Check out the photo gallery or follow Normandy Remodeling on Facebook and Instagram for even more home tips and inspiration.