Chicago Lincoln Park Kitchen Remodel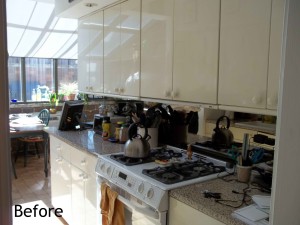 Nancy and Paul had an outdated galley kitchen in their Chicago Lincoln Park home that was cramped and closed off from the rest of the house.  They wanted to open up the kitchen to other areas of the home and eliminate the need for a kitchen table, all while updating to a sleek and modern kitchen.
Nancy and Paul began working with Normandy Remodeling Designer Chris Ebert who found a way to make their wish list a reality, despite a few challenges along the way.  Chris was somewhat limited in options for opening up the kitchen as load bearing walls, exterior walls and an entry closet were fixed and unable to modified.  So he knocked down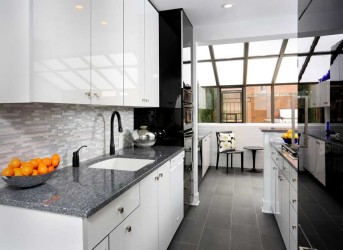 part of a wall and rearranged the position of some key kitchen
elements to provide greater access to the dining room and to create a landing zone when entering  the home through the garage.
High gloss full overlay cabinets were selected and accented with gray backsplash tile.  The countertop has flecks of gray, white and blue, as Nancy and Paul were looking for these colors to play a role in their new kitchen. The adjacent sunroom which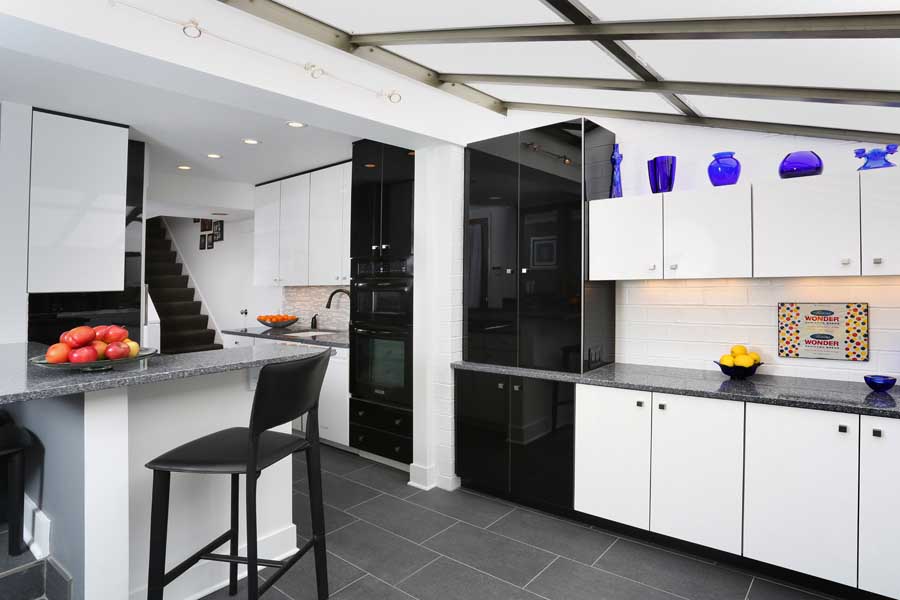 originally housed their kitchen table, is now overflow storage and has some limited casual seating for enjoying their morning coffee.
If you have a galley kitchen that you would like to remodel, or if you're just in the early stages of investigating your kitchen remodel, register for one of our free kitchen remodeling seminars or schedule a free consultation with one of our talented designers to explore the possibilities for your home.