Hinsdale Primary Bathroom and Primary Suite Remodel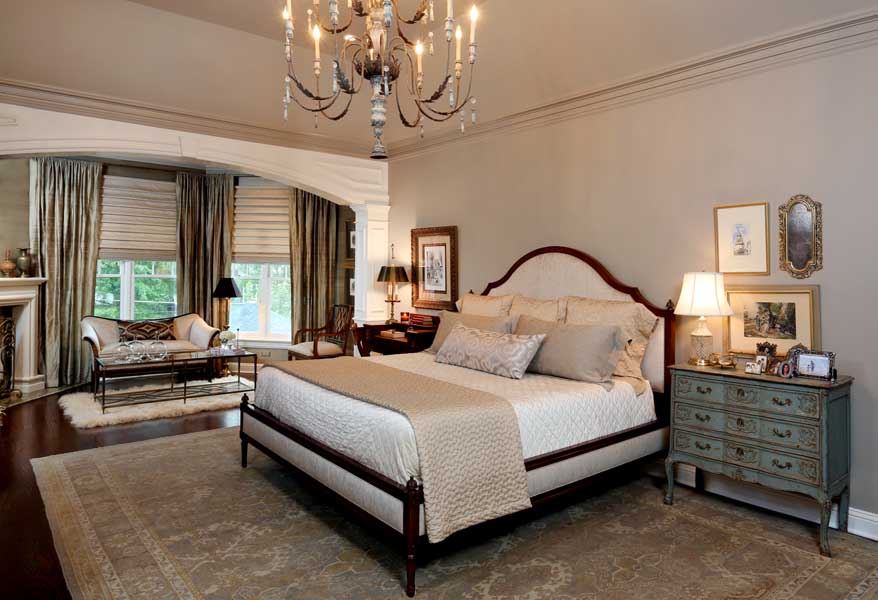 Melissa and Al's master bedroom, bathroom, closet and sitting area were spacious, but didn't quite have the level of finishes and luxury that would truly make it a "Master Suite".  The bathroom's builder grade cabinets, a small shower, and under-utilized closet space didn't do this Hinsdale master bathroom justice.  The master bedroom had an area for reading and unwinding, but it lacked its own identity as a place for relaxation.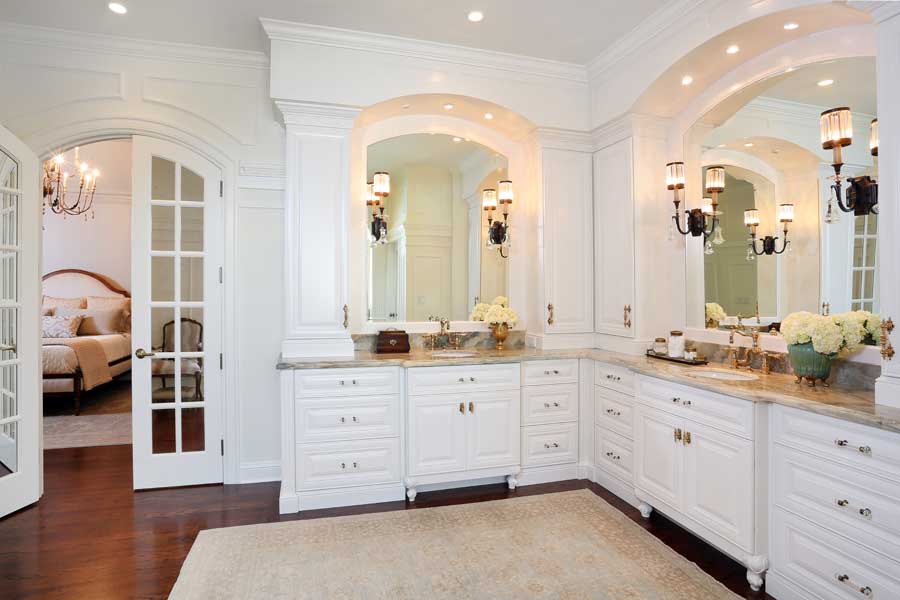 "The goal of the renovation was to create an elegant and functional master suite, with a hint of vintage glam," says Normandy Designer Stephanie Bryant.  "To achieve result, that we used rich tones throughout the space, complemented by touches of glitz.  It's the details of the space, like the arches and antique mirror insets on the doors that make the final results so breathtaking."  The homeowner also enlisted assistance from Jill Renner Design for the finishing touches of this project.
Details really do define this space, and one that can be found prominently is the use of arches.  The barrel ceiling above the bathtub, the arch between the columns in the sitting room and the arched doors that connect the bedroom to the bathroom maintain this detail to help unify the space.  "One of my favorite elements is the arched, barreled ceiling over the freestanding tub that's tiled in translucent glass; it reflects the light differently throughout the day creating a stunning focal point in the bathroom," says Stephanie.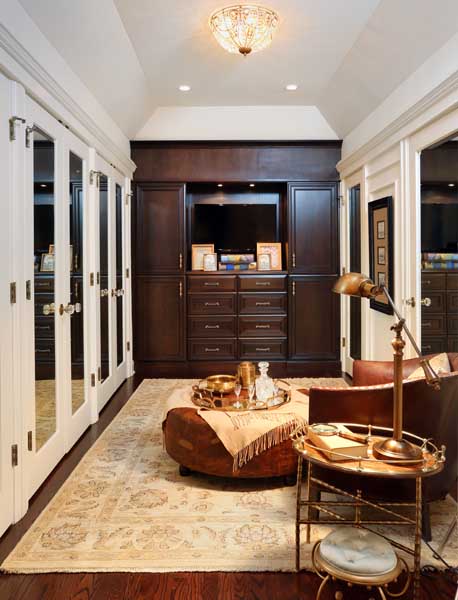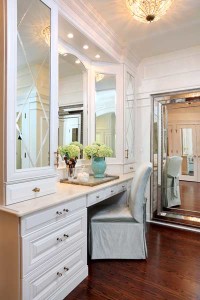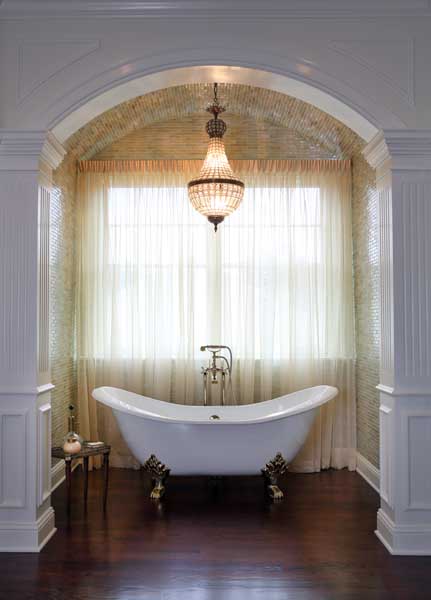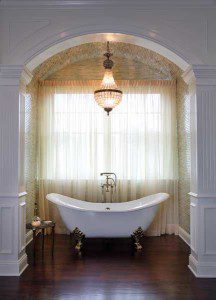 The walk in closet is more accurately described as a dressing suite, with full length mirrors that conceal the shelves and hanging space that accounts for all their garments, with flexibility to change as styles and needs adjust.  The closet even features a lounge chair, a television and a refrigerator for a little down time before heading to bed.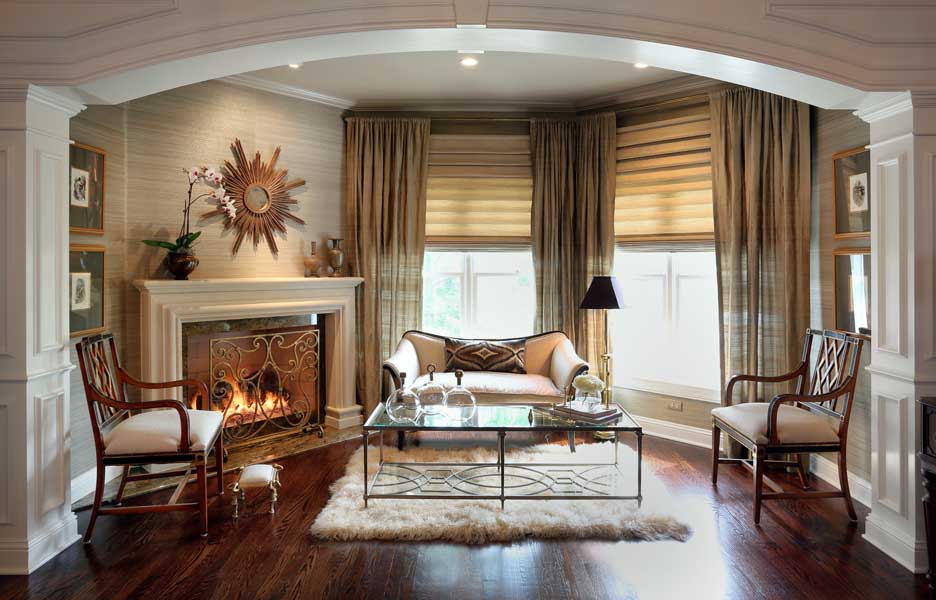 The sitting area adjacent to the bedroom was framed out with columns and arches to make the sitting area and the bedroom each feel more intimate.  The fireplace and natural light make it an inviting location for reading or relaxing after a long day.
If you are considering a master bathroom remodel for your home, you can meet with one of our talented designers to discuss the possibilities.  We also offer educational seminars fairly regularly, or you can review photos of other bathroom remodels we've completed.  Or if you just love reading about all the details, you can find more case studies about individual home remodels we've completed in Chicago and the suburbs.