Your Best Home for Your Best Self in 2019
We've got a lot planned for our homes in 2019, and this year is all about making your home its best self. Forget what it was or what it "should" be people, are looking at their homes in new and creative ways, finding the freedom to make changes to the layout, to the look, and to the way they live their everyday lives. Here are some of the top home trends we're expecting to further grow this year, and well into the future.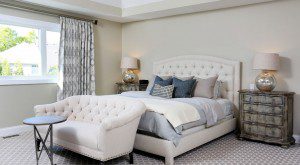 Floor Plan Freedom – Just because there's a wall there today, doesn't mean it needs to stay there. More people are taking advantage of the square footage they already have by completely reconfiguring their space to suit their lives. The number one area that's being carved out of the existing space? The Master Suite.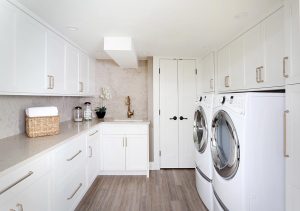 Elevated Functional Spaces – Laundry rooms, home offices, and mudrooms are getting some serious attention, and it's not just about making these spaces work harder. We've taken our desire to enjoy the simple pleasures of everyday life and applied it to every corner of the house. Beautiful tile, bright colors, and comfortable layouts take these otherwise mundane spaces and make them an enjoyable part of the home. If you have to pay bills or do laundry, why not do it someplace that makes your heart feel happy.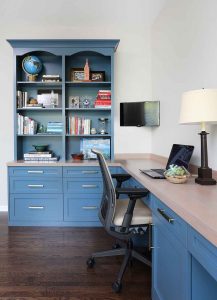 Blue – Blue is the coolest color for 2019. Not just navy blue, every shade of blue; aqua, teal, and sky just to name a few. You're sure to find a blue hue that suits your style. It's gentle on the eye and gives a polished yet casual feel. You can never go wrong with a touch of blue, it's a nice accent to the still-going-strong trendy gray, and it never goes out of style.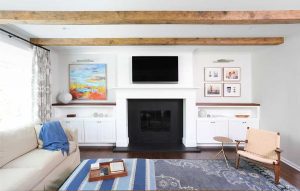 Open and spacious – There's nothing new about the open floorplan, but what's so striking about this trend is its staying power. People have been knocking down walls and opening up their spaces for quite a while now, but this trend sees no signs of slowing down. So, feel free to tear down those walls, ditch the dining room or family room, and re-purpose your living space to work for you.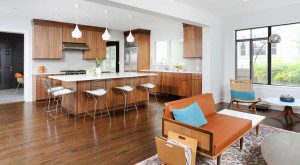 Tailored "Furniture"– It's no surprise that we can all use a little more storage, but keeping in tune with the overall trend of personalization, people have gotten their storage into the act as well. Rather than selecting bookcases or office furniture from a home furnishings store, more people are opting to create custom solutions that are perfectly designed to suit the space. Think of the difference between buying off the rack vs having a custom-tailored suit –it's all about the fit. And now living rooms, basements, home offices and laundry rooms everywhere are enjoying the decadence of a custom millwork solution that fits like a glove.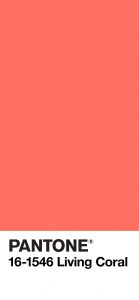 Pop of Color – Living Coral is Pantone's 2019 Color of the Year. Whether you follow the Pantone trends or not, adding Living Coral into your space, either as a statement or an accent, won't just look great, it will set the vibe you are going for. It will add comfort to your home, like a big hug. Plus it works well with lots of shades of blues, the other color trend that's here to stay.
This year's home remodeling trends are all about making your house the best it can be for you and the way you live. If you're ready to give your home a makeover, set up a time to meet with a Normandy Designer to discuss your next home renovation project. You can also register to attend an upcoming workshop or follow Normandy Remodeling on Facebook, Twitter, and Instagram for more inspiration and insights.