What are Distressed Cabinets?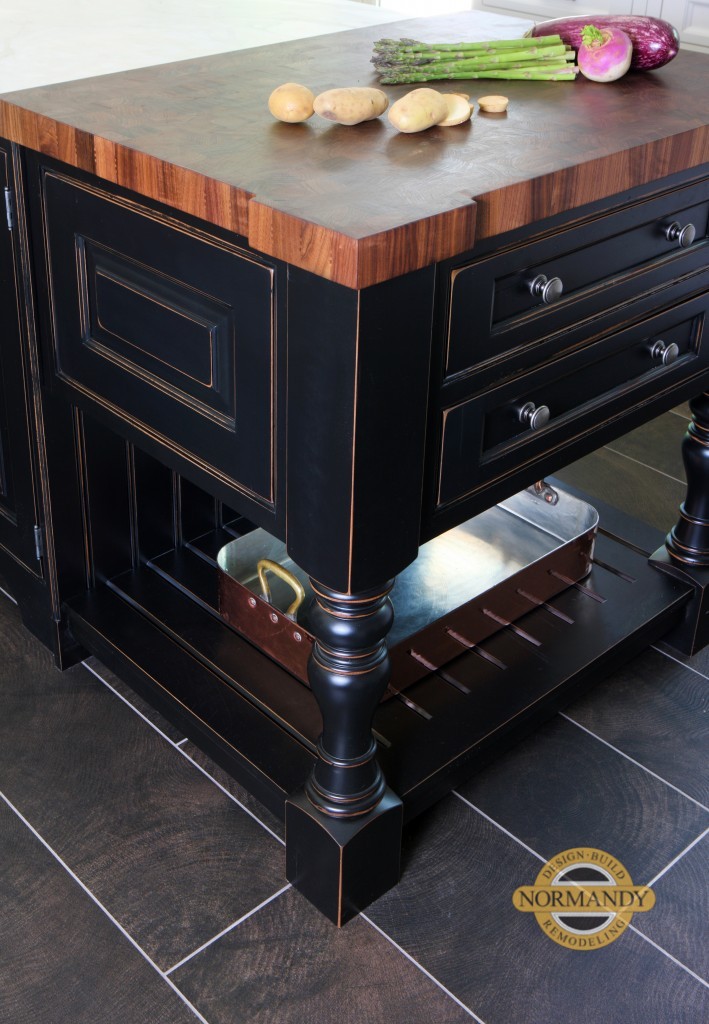 There are a variety of ways to tailor your kitchen cabinetry to your taste, and if you prefer a vintage-inspired look, distressing can be a great selection for your home. Distressing is a process that gives cabinets an old and weathered appearance. There are many different distressing techniques that can be used to create small chips, dents, or scratches on the surface of the wood. Overall, this technique creates the illusion of age, allowing new cabinetry to look as though it was found at an antique shop.
"The process of distressing is done by the cabinet manufacturer using a variety of different tools. Some cabinets are distressed before the finish and some are done afterward," said Normandy Designer Kathryn O'Donovan. "A sign of good distressing is that the marks are random, with no consistencies in the wood."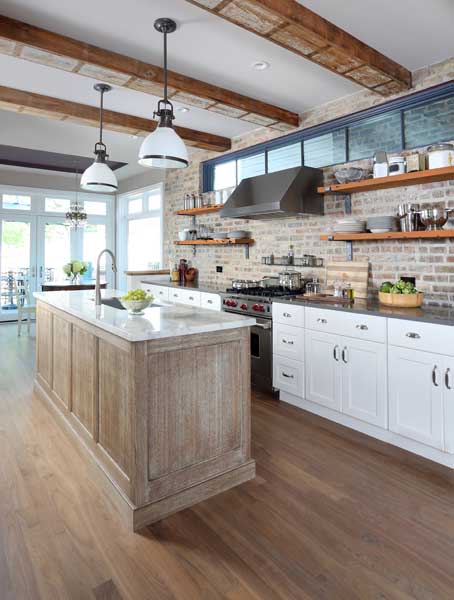 Ways to distress wood cabinets include:
Worm holing – This style of distressing mimics the look of small wormholes within the wood.
Rasping – With rasping, the wood is given the appearance that it was hand cut by acraftsman.
Cracking – This technique mimics cracks in solid wood, creating the effect that the wood has gone through years of changes in temperature and humidity.
Wearing – In this case, the doors are sanded down at the edges to give the appearance that the wood has been worn.  The wearing also allows for a two-tone effect. The top finish is worn away to show the wood finish underneath.
Scraping – Scraping simulates the wear and tear of wood that had items fall and 'scrape' against it.
Gouging – Gouging looks as though pieces have been physically notched out of the wood.
"Once distressed, glazing is an option that can help further accentuate your cabinetry," added Kathryn. "The glaze will get stuck in the recesses, helping highlight the uniqueness of the door."
Set up a meeting with Kathryn to talk about your renovation project and the details of distressed cabinetry. Or, you can learn more by registering to attend one of our free remodeling seminars. You can also follow Normandy on Facebook and Twitter for the latest trends and design ideas.