Twin Suite for the Win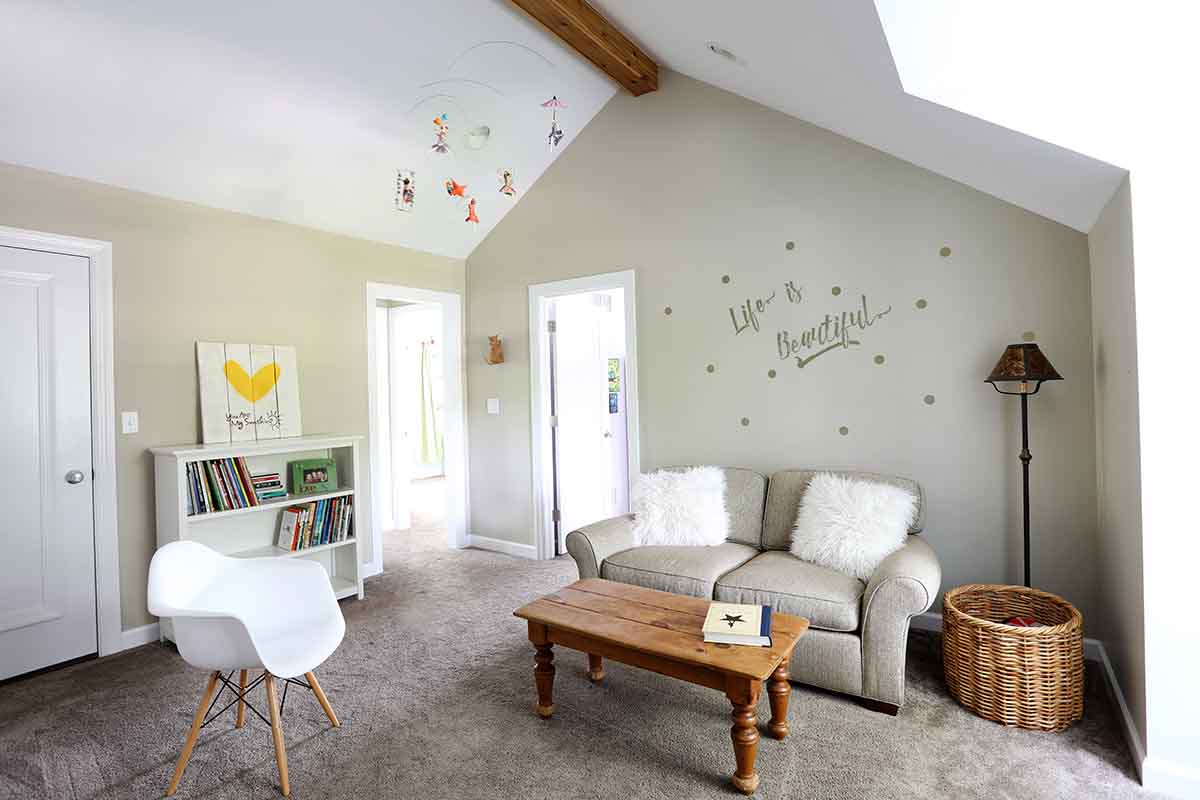 The homeowners' pre-teen twin girls were rapidly outgrowing the bedroom they have shared since they were born. Troy Pavelka, Normandy Remodeling's Director of Design created a hip, second story "Twin Suite" above the garage to include two equal sized bedrooms, a play room, and a bathroom, providing them with their own private wing in the family's home.
"Their 1939 home had a series of additions over the years and the bedrooms that were previously added on the second floor varied in size and had low ceilings because they were impacted by the roof lines," said Troy. "There was no doubt that we would have to remove the existing addition and start over with our thinking to get the space the girls needed."
Once the new footprint was in place, the twin suite began to take shape. To foster independence, it was very important that each girl had their own bedroom, and more importantly, their own closets! The bathroom was equipped with a double bowl vanity and a separate shower area so the girls could get ready and not get in each other's way.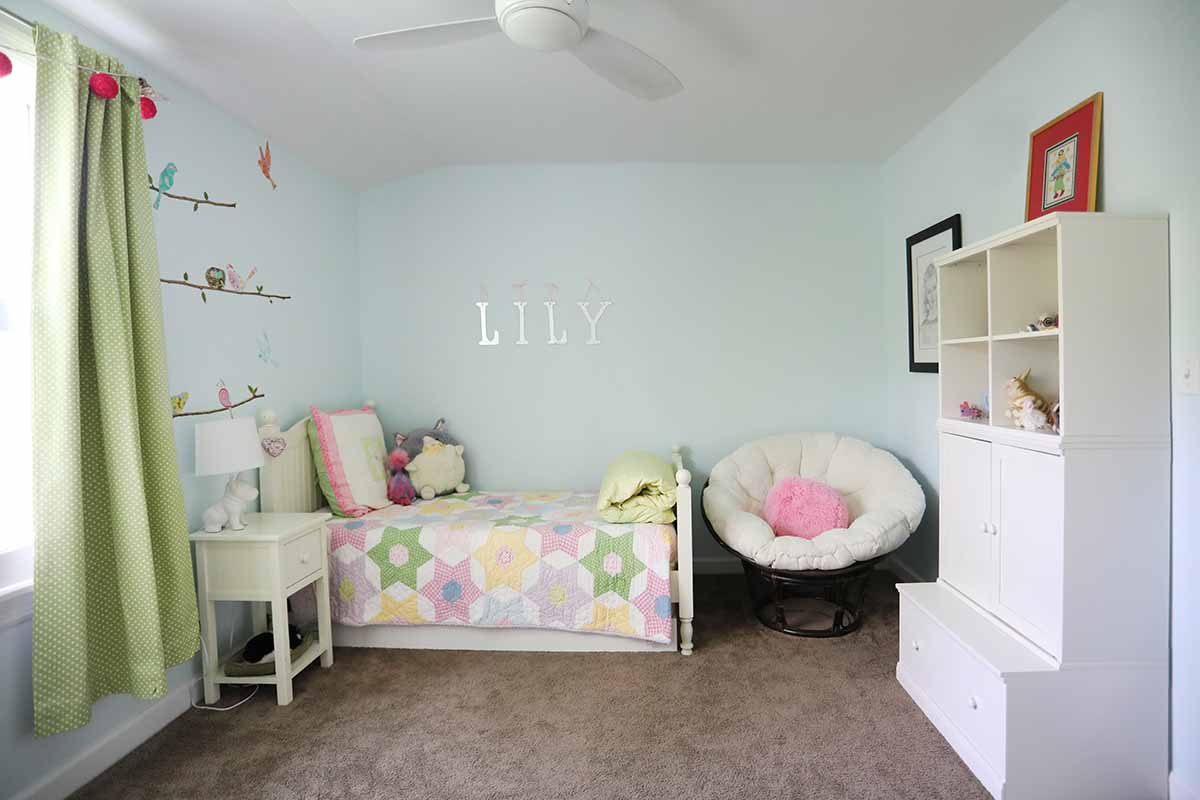 "The bonus was the loft area that can grow with the girls and function as a playroom, extra room for sleep-overs and a spot to study," added Troy. "The parents were especially thrilled about the loft area as it meant they could have control of their family room and TV again!"
This addition is what every teenager hopes for and is sure to create family harmony for years to come. Chat with a designer to start making plans for a home addition that can bring an extra dose of harmony to your household. For more remodeling inspiration follow us on Instagram or Facebook, or get started on your own addition or renovation by attending one of our workshops.