The Ultimate Hang Out Basement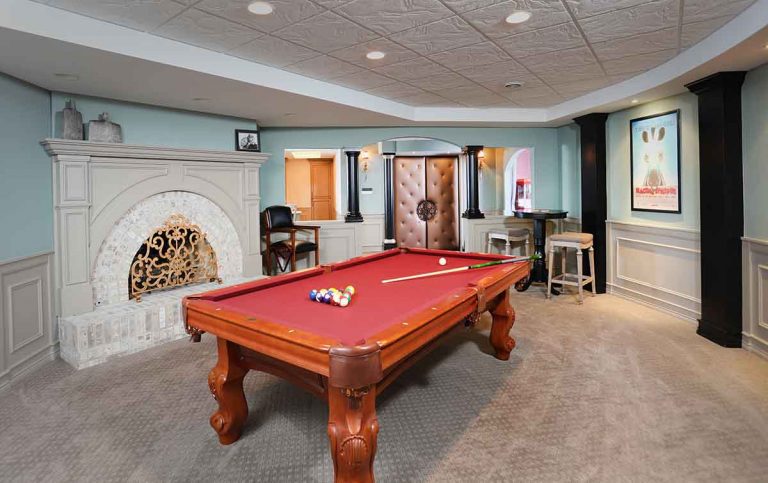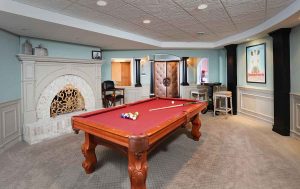 These homeowners in Mokena wanted to open up their closed-off basement that they inherited when they bought their home. They wanted each room to flow into each other and make the space feel bigger, allowing their teenage kids to hang out with friends more easily. They turned to Normandy Designer Leslie Molloy, CKD for a game plan.
"Truth be told, it was more of a layout and aesthetic issue for the homeowners," said Leslie. They wanted their existing in-home theater to be the central, focal point of their lower level, similar to many high-end basement remodels they had seen." "And a game room big enough to hold a pool table and cigar lounge adjacent to complete the space."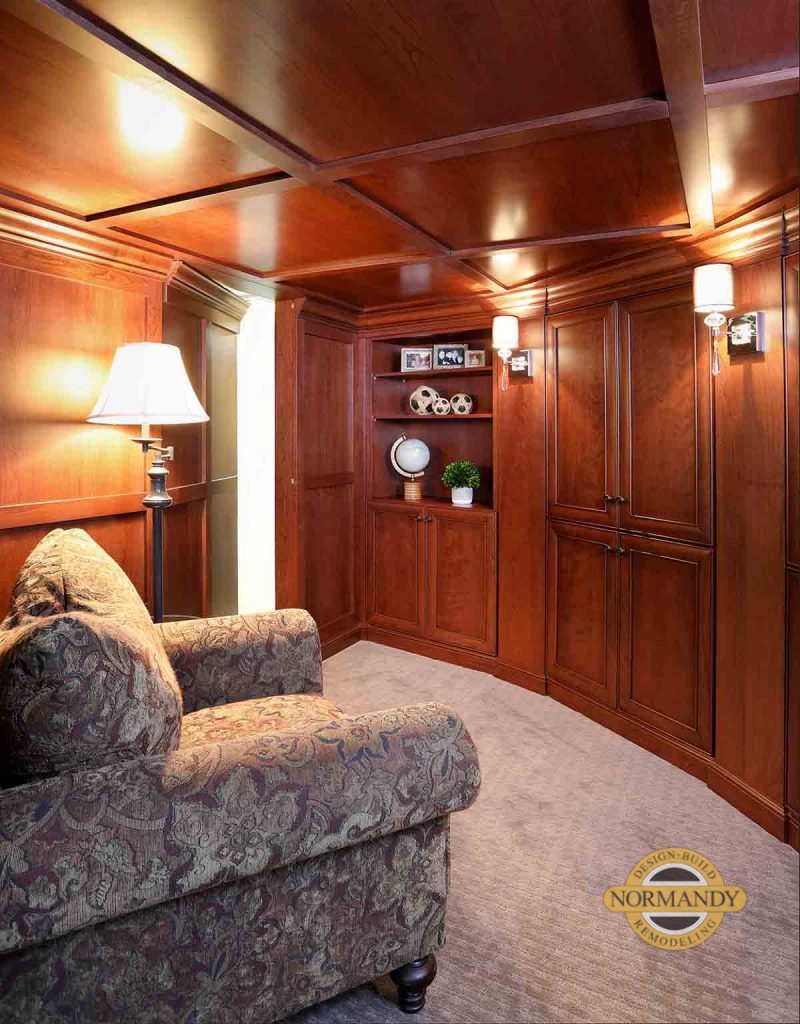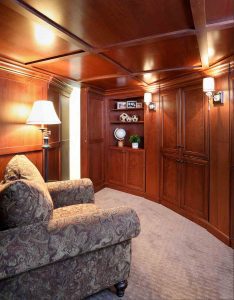 "We opened up a few walls to give the feel of an open layout," added Leslie. "And added decorative elements over the structural columns to section off the space."
A library with a cigar lounge feel to it was carved out of an unfinished portion of the basement. This was added for a private place to decompress or catch up on the news. It also had a hidden trap door that provided access to storage and mechanicals.
"The homeowner favored a traditional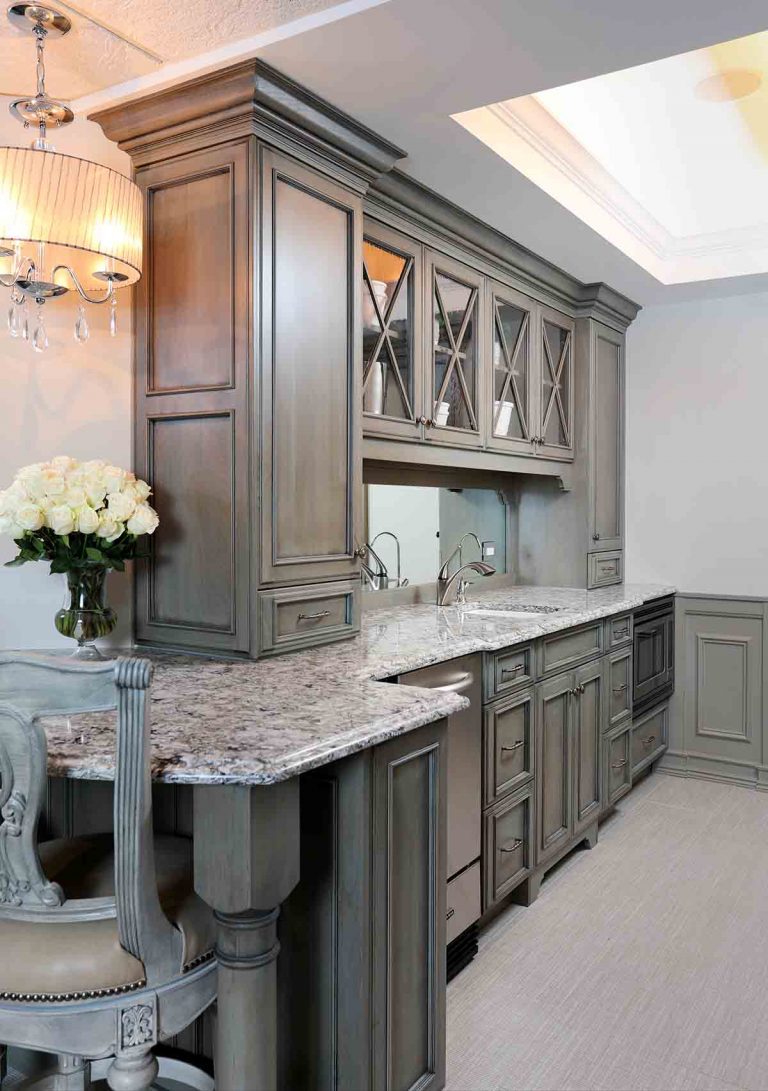 style and wanted to carry that aesthetic from the newly remodeled first floor into the basement," said Leslie. "So, we incorporated padded doors and ornate cabinetry and molding to complement the rest of the home."
The wet bar can function as a kitchenette and is perfect for entertaining or grabbing snacks or drinks while watching a movie in their home theater. The space was finished off with a full bathroom with a walk-in shower.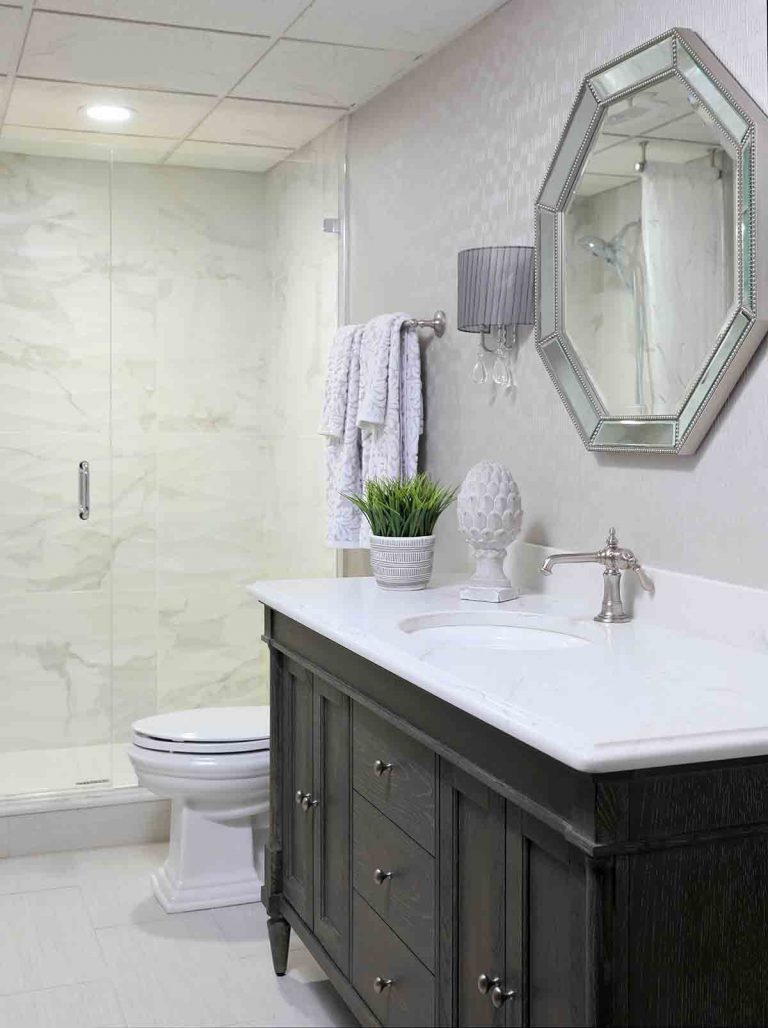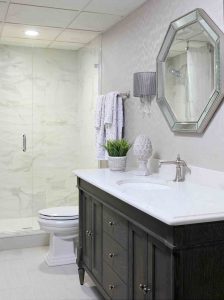 "The whole family was looking forward hanging out in their newly remodeled basement," said Leslie with a smile. "I'm glad I was able to give these homeowners both a beautiful and functional space that they will enjoy for years to come."
If your basement is due for an overhaul, you can set up a time with Leslie to talk about the possibilities. You can also learn more about additions, kitchens or other remodeling projects at an upcoming workshop. Check out the photo gallery or follow Normandy Remodeling on Facebook and Instagram for even more home tips and inspiration.