The Remodeler's Remodel: The Final Reveal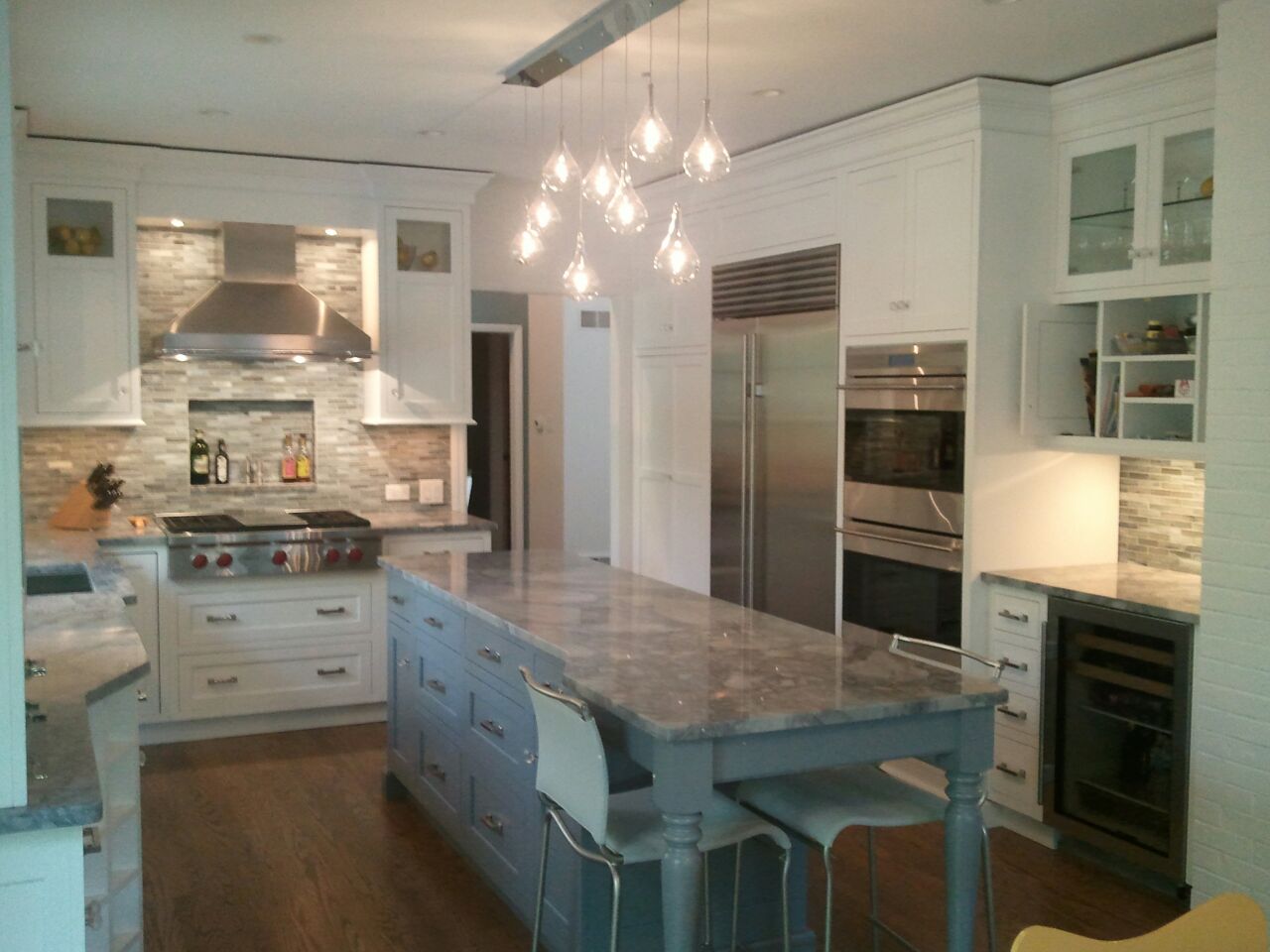 It's taken some time, but now that the remodel is complete, Normandy Designer Leslie Lee's home has taken a huge leap into the 21st century.  With her kitchen remodel receiving the biggest overhaul, the rest of the house received some needed updates as well, such as the powder room and a new front door.  Leslie is overjoyed with the results and goes into detail about how well everything turned out.  To read Leslie's remodel story from the beginning, click here.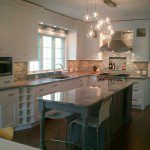 "Well, I've been a total slacker on the blog because we are having so much fun organizing and cooking in the new kitchen. Those of you who predicted that I would spend days organizing my utensils, pantry goodies, pots, and pans – basically every fun thing I have in the kitchen – well, you guys were right on the money. And I'm having success finding the perfect place for everything. I kind of went crazy customizing the inside of the cabinetry for all of our things, but it was well worth it. My favorite spot is the cabinet above the beverage refrigerator.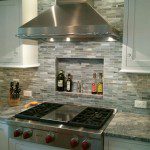 Everyone needs a junk drawer in the kitchen – and I made sure our version of it had plenty of space. We keep mail, sunglasses, coupons, cell phone chargers, and all kinds of fun stuff here. And the doors close to hide everything when we have visitors. The space is everything we hoped for and more. We love cooking dinner for the family almost every night together.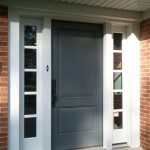 We love the end result of the other more minor projects we did around the house. The new front door looks amazing – I love the gray color on the outside. I can't wait to paint the house white with black shutters. And I'm so glad we decided to keep the fireplace in the kitchen, and painted it white to give it a fresh look. Although it would have made a great space for a walk-in pantry, we love to have the ambiance of the wood-burning fireplace in the winter.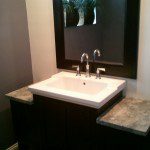 And I was still able to fit in a huge pantry cabinet – so we are covered there. The new front loader washer and dryer downstairs have been put to good use already. The drawers underneath raise the machines up about 15" which means a lot less bending – so nice. It's really great to have a powder room that looks like it belongs in the 21st century, and not 1965. I guess that's kind of my feeling for the whole floor now. It finally feels like it all works together and belongs in this decade.
What's next – on to the bathrooms – maybe 2014? They need serious help."
Schedule an appointment today to get started on your kitchen remodel!