Room Temperature Wine Storage Ideas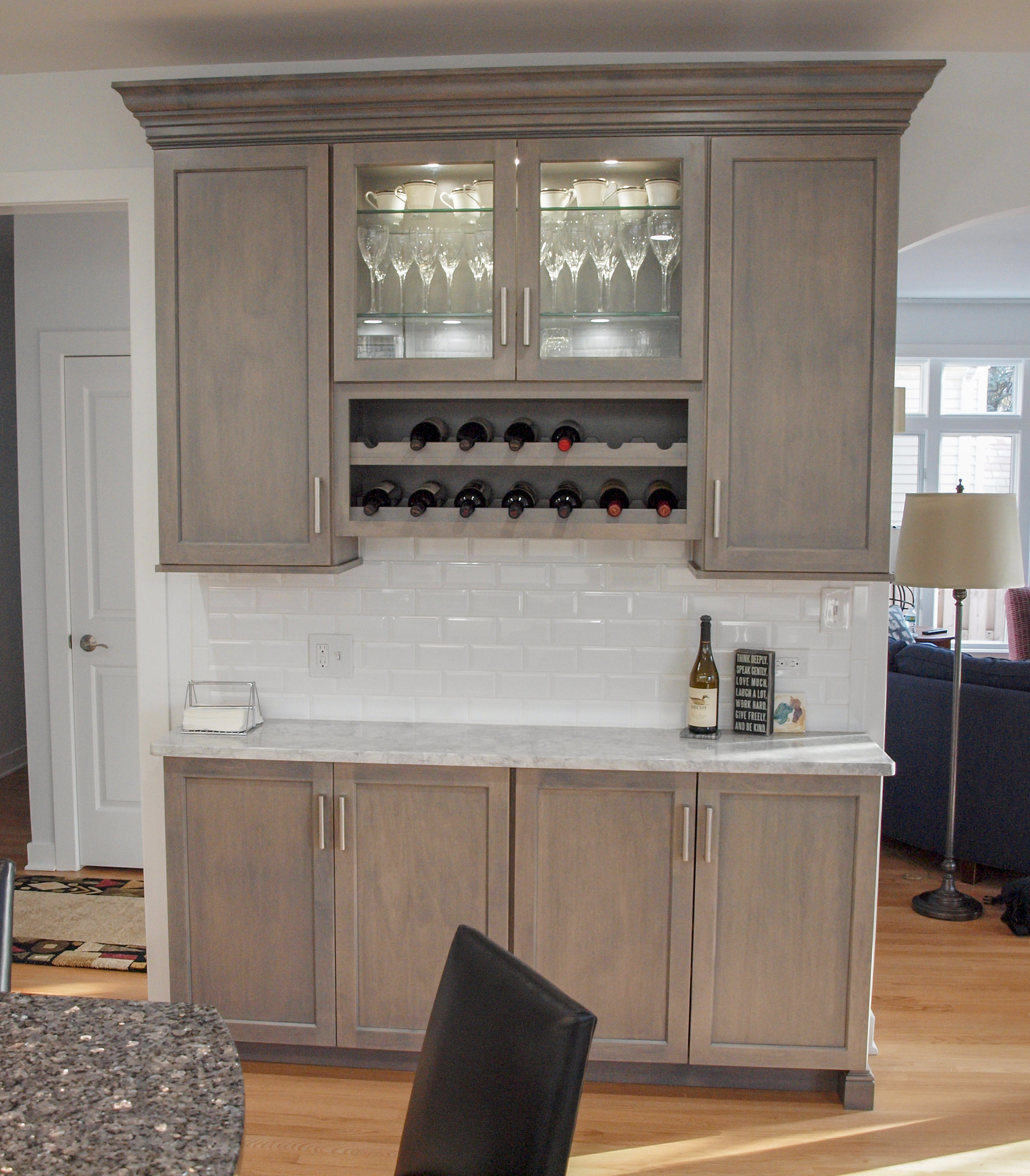 Large kitchens and open concepts are such a popular trend we see in today's homes, and because homeowners have more space to work within these new layouts, more cabinetry, kitchen islands, beverage centers, and even home bars can now be incorporated. Depending on their preference and how they choose to customize their space, some homeowners may choose to incorporate wine storage options into their homes. Whether it is for convenience, entertaining, or just as a design element, room temperature wine storage is a unique feature for any style of home.
"Room temperature wine storage options can be an interesting way to incorporate decorative elements into the space and add functionality and visual appeal," says Normandy Designer Leslie Lee. "By breaking up cabinetry, you can keep the space from feeling too 'heavy', and create a welcoming atmosphere full of charm."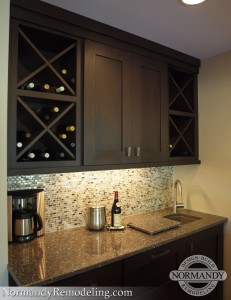 What are some common approaches you see used for wine storage options?
"We used to see many homeowners choosing the small X-frame cubbies, that allowed storage for multiple bottles of wine, but now we tend to use horizontal or vertical square cubbies that keep the bottles more aligned and can sometimes take up less space," added Leslie. "However, if the homeowner is drawn to the X-frame, there is a more updated option using a larger approach that still allows for plenty of storage, like these ones here."
How can you incorporate these wine storage options into the space? 
"Placement of your room temperature wine storage is really up to the homeowner and how it works within the space," says Leslie. "Whether it is purely aesthetic or ease of use, some of the most common places these are located are under counters or near the refrigerated wine, upper cabinetry, near a beverage center or integrated into the kitchen island."