Put your Kitchen Cabinets to Work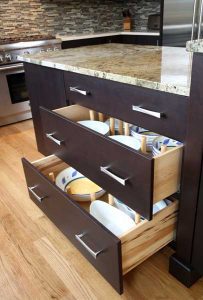 A kitchen renovation is a major undertaking but it doesn't have to be complicated. Before you dive in, you'll need to take a good look at how you're using your current kitchen and what you want to accomplish. "It's helpful to take an inventory of your goods and make decisions about where you want to store everything before you start," said Normandy Designer Lisa McManus, ASID.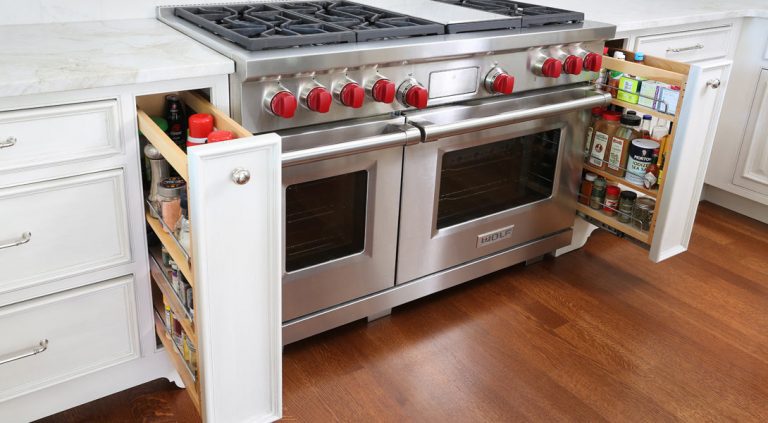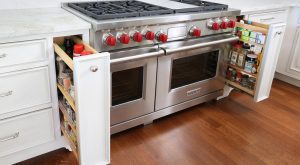 Since cabinetry is one of the main features of your new kitchen, it's important to think carefully about the efficiency of your kitchen when remodeling.  For instance how you like to store your dishware and pantry items. What options do you want? Do you want pullout drawers or adjustable shelves for your dishes? Maybe you want to give up countertop space in order to have a large tall cabinet or pantry to store your large appliances or forgotten items like a broom or mop.
"Deciding what objects go where and how you want to access them allows you to tailor your kitchen cabinets to your needs," said Lisa. "Cabinets are generally planned around appliances, and working in an existing layout can be challenging, but we can always find a useful solution."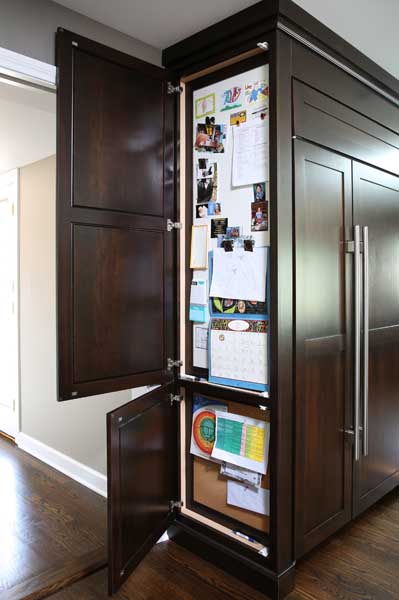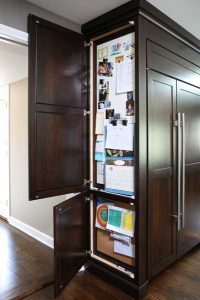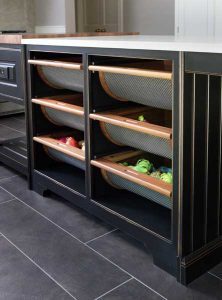 Designing a kitchen that really works for you and your family has a lot to do with the cabinetry you choose. Spending quality time upfront on the wide range of cabinetry choices will ensure that your kitchen will live up to its full potential and will pay off in the long run.
If you are planning a design change to your kitchen, you can set up a time to talk about the possibilities. You can also learn more about additions, kitchens or other remodeling projects at an upcoming workshop. Check out the photo gallery or follow Normandy Remodeling on Facebook and Instagram for even more home tips and inspiration.