Normandy Company Picnic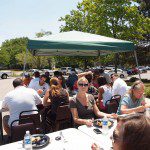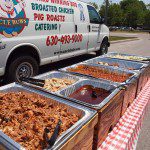 Each year Normandy holds a company outing in the summer, allowing employees to catch up and truly enjoy each other's company outside of work.  This year, we didn't stray very far and enjoyed a picnic onsite!  It featured tasty food, refreshing drinks, and a variety of yard games.
The highlight of the picnic was a roast pig, courtesy of Uncle Bub's, a favorite lunch spot for a great many of the employees.  Desserts were provided by some of our fabulously talented staff (yum) which added a welcome sweet note to the day.  Great weather, good company, and amazing food made it an enjoyable afternoon for the Normandy family.