Newly Remodeled Kitchen Reflects Home's Vintage Roots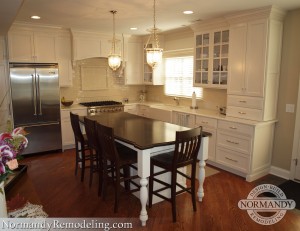 This Hinsdale kitchen remodels found its inspiration in the home's Dutch Colonial style vintage roots. When working through their wish list, the homeowners wanted their new kitchen to feel like it was always there, maintaining a timeless, vintage look but with 21st-century amenities.  As three-time Normandy clients, they've done their fair share of remodeling and knew that their first step to a new kitchen was a call to Normandy's Troy Pavelka.
The remodeled kitchen features a custom linen white paint on the cabinets to match the rest of the home, with antique, crystal light fixtures to further enhance the vintage look.  The island features an antique finish on the granite, and perimeter countertops are Imperial Danby marble. Both of these countertop selections add more variation to the kitchen, without looking out of place.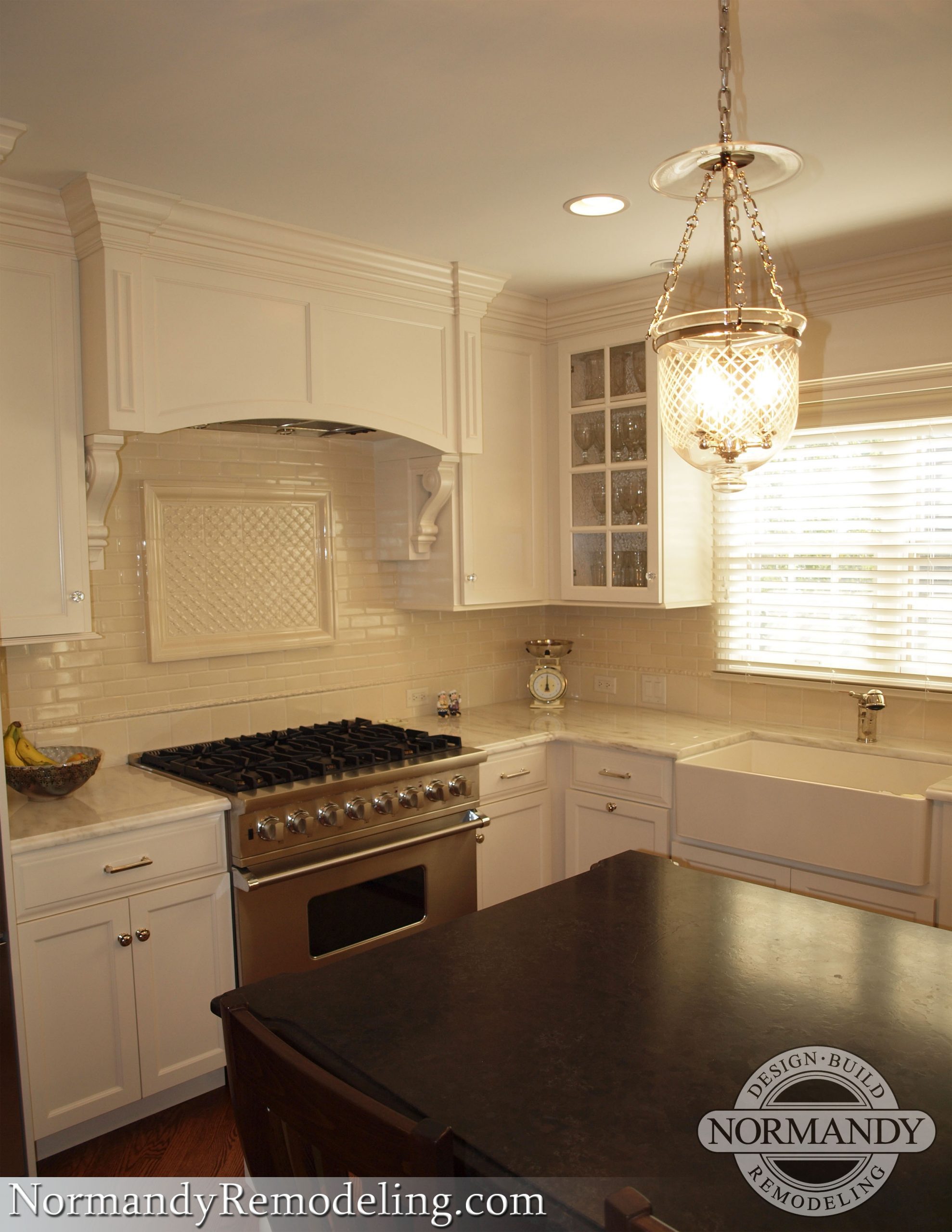 The homeowners are also extreme pet lovers, and throughout the design process, it was a priority to ensure that their pets' beds would have a prime location in the new space.
"We achieved the homeowners' goal of making the style, look and feel of the kitchen look as though it was original to the vintage home," commented Troy, "And the project manager, Rick Ruh, did a fantastic job throughout the construction with zero hiccups."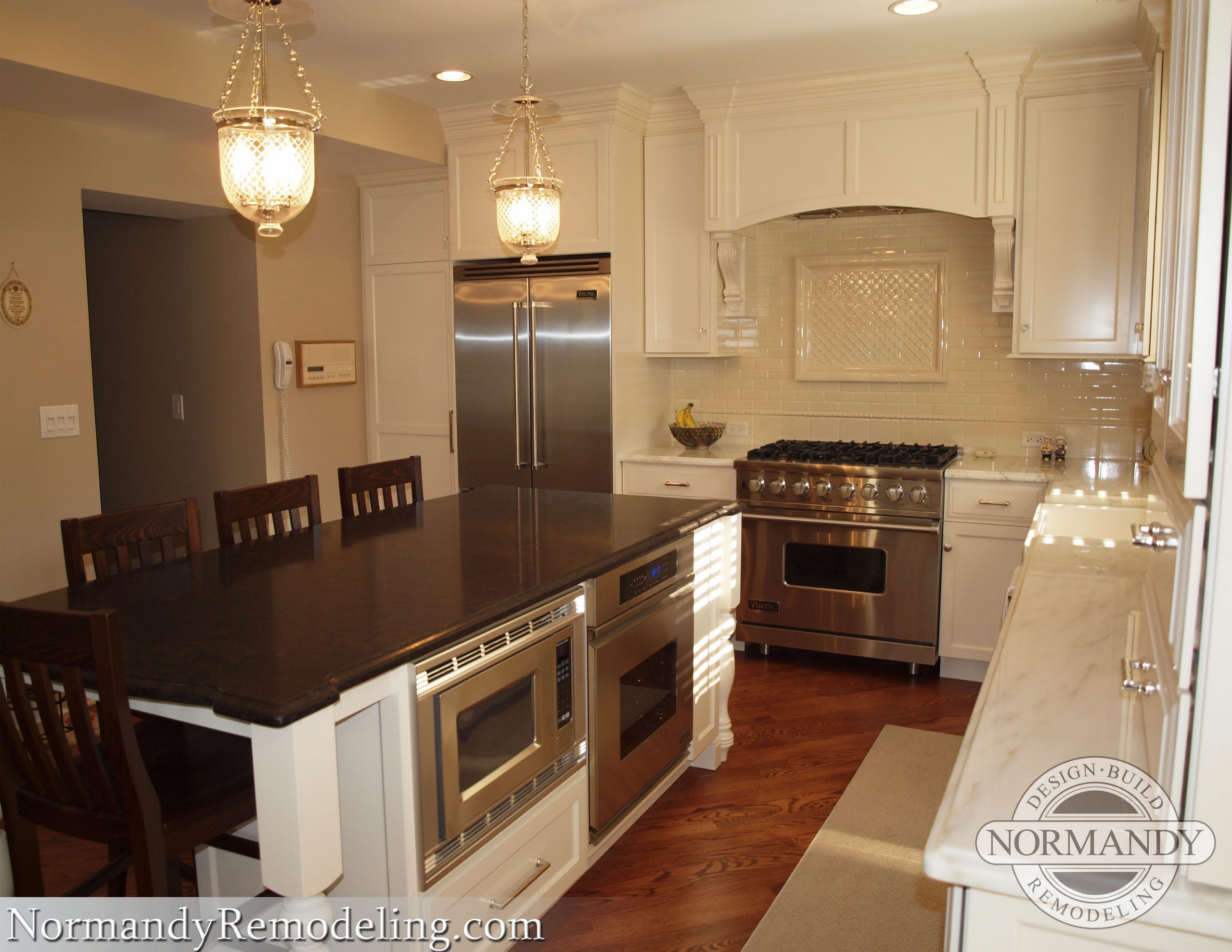 This home is one of five featured in the upcoming 2012 AAUW (American Association of University Women) Home Tour in Hinsdale on September 30th.  "Supporting locally has always been a passion of these homeowners," says Troy, "When I explained that the tour was the AAUW's primary fundraiser for scholarships benefiting local, college-bound women, they happily agreed to participate."  Normandy is also hosting the AAUW After Party featuring amazing food from the talented chefs of Sub-Zero Wolf, admission to the After Party is included in every home tour ticket. Visit the AAUW website to purchase tickets for this fundraiser, it's sure to be a fun time, not to mention for a great local cause!
If you've got an upcoming project and would like to have Troy come to your home for a complimentary consultation, make an appointment today!