Latest Bathroom Color Trends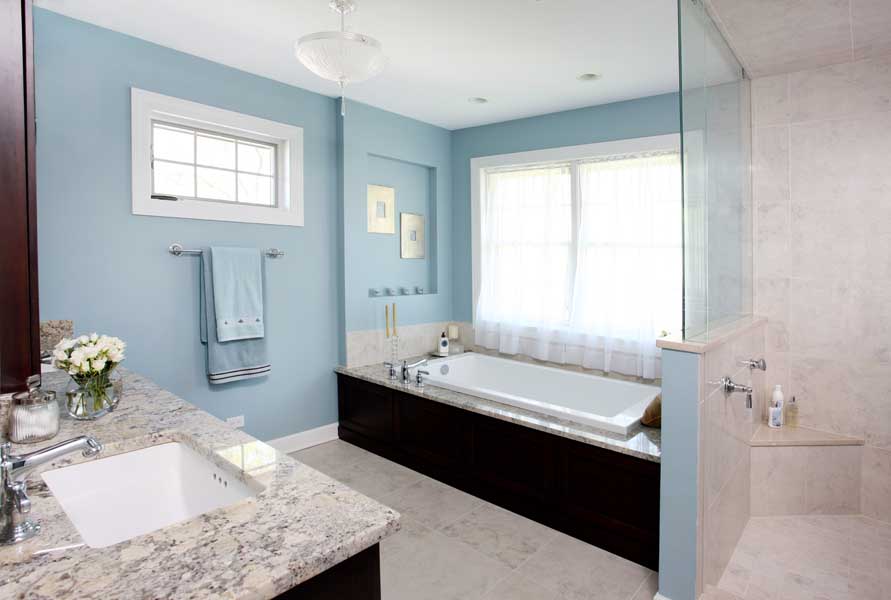 There are so many different color schemes and palettes out there for homeowners to choose from, and frankly, it can be overwhelming.  Normandy Designer Karen Chanan was kind enough to take some time and share the top bathroom color trends she's seeing right now.
1. "Blues are so popular in bathrooms.  No matter the shade, it exudes such a sense of calm and relaxation," commented Karen, " At the beginning and end of the day, that's what people want.
2.  Natural and neutral tones leaning towards the cooler color palettes are something
homeowners like because of the timeless appeal.  It's not something they're going to get tired of in a couple of years. Natural tones are great for achieving the spa-like aesthetic homeowners seek.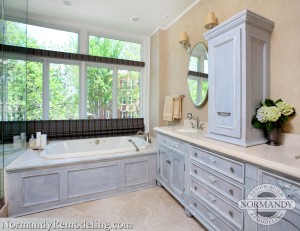 3.  In order to keep a bathroom with neutral tones from looking bland, it's becoming very popular to include accent colors in the tile work.  Not necessarily bright pops of color, though, still coming back around to the whole bathroom providing a calming sensation with soft tones."
If you'd like Karen to take a look at your space and transform it into the spa-like bathroom you desire, schedule a complimentary, in-home appointment with her today!