Kitchen Remodel 'Must-Haves' for the Entertainer
Many of the kitchen remodels that we complete are for families who love to entertain. Whether you love hosting parties or holiday gatherings, here are some recommendations from Normandy Designer Leslie Molloy, CKD, on features that will have you and your guests feeling right at home.
"A kitchen built for entertaining is all about function and convenience," said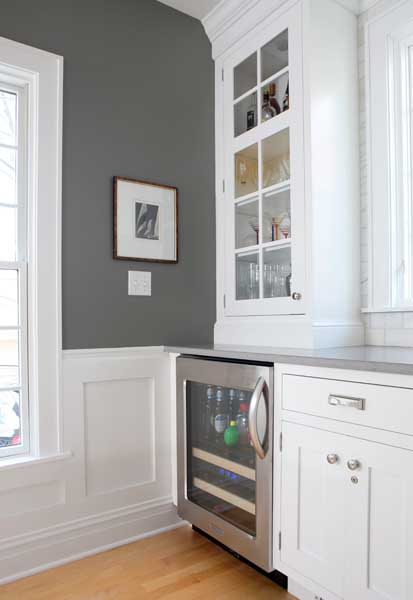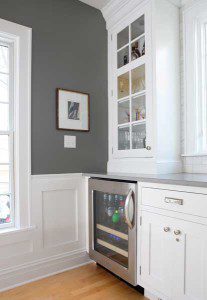 Leslie. "From small nuances such as countertop height to dedicated spaces and appliances, there are so many options that can keep you organized and efficient."
In no particular order, here are seven kitchen solutions that are fit for the entertainer:
Beverage Fridge – A beverage fridge, in conjunction to a regular refrigerator, allows you to stock up on beverages for guests.
"Oftentimes, guests don't like going into someone's refrigerator. However, beverage fridges are more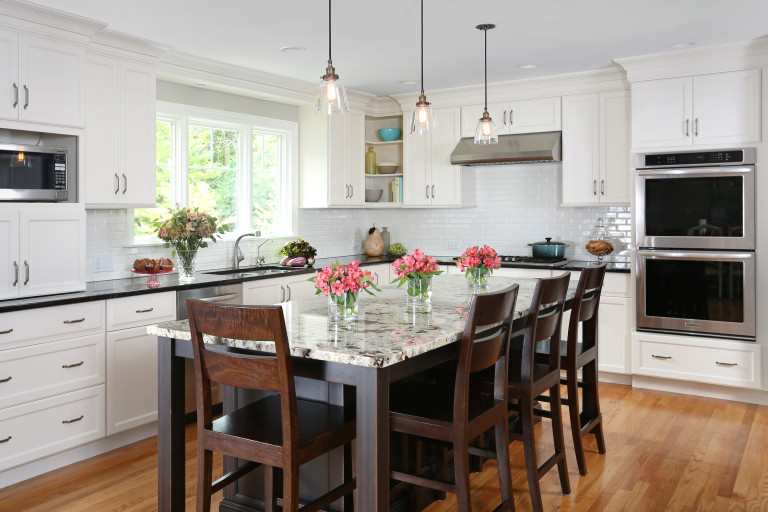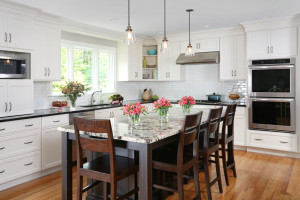 inviting, allowing guests to feel more comfortable grabbing a drink," noted Leslie.
Double-Oven or Warming Drawer – Double-ovens allow you to cook more than one dish at the same time. This is a really useful feature for large parties, or holidays like Thanksgiving where there are multiple courses and sides. However, warming drawers are another alternative that can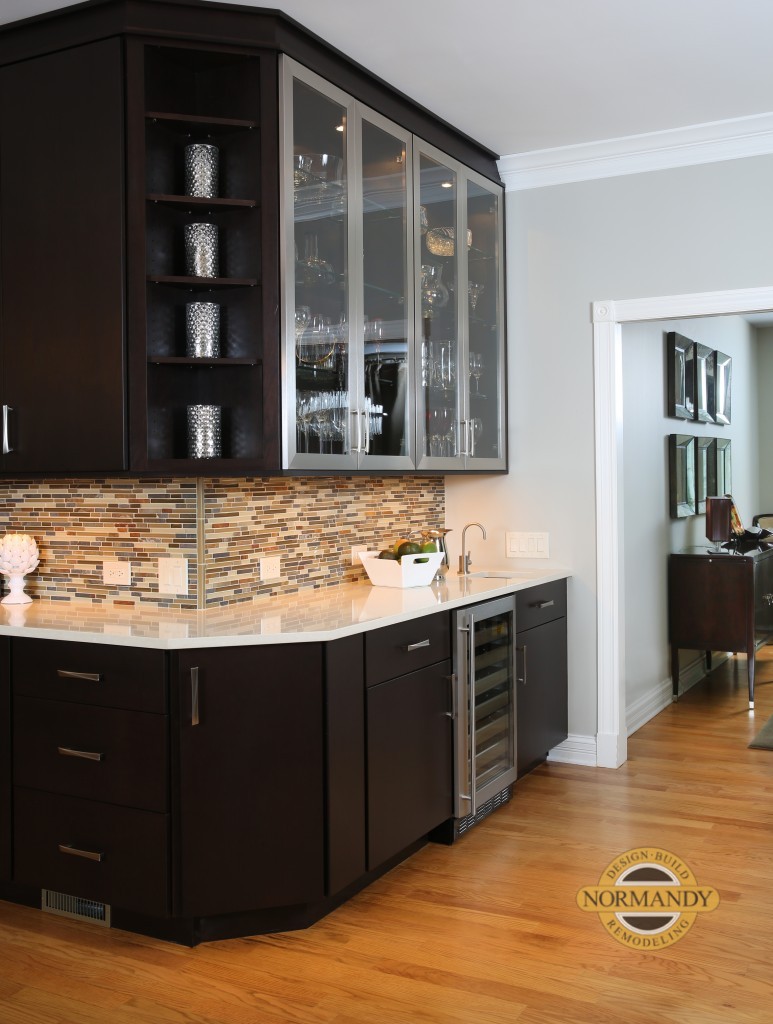 work just as well, allowing you to keep food warm while other dishes cook in the oven.
Wet Bar – A bar area with stemware, barware and an icemaker can make preparing drinks for guests more convenient. However, the placement of this area needs to be remote, away from where the kitchen is heavily used.
Island – If your kitchen can fit an island that is countertop height, it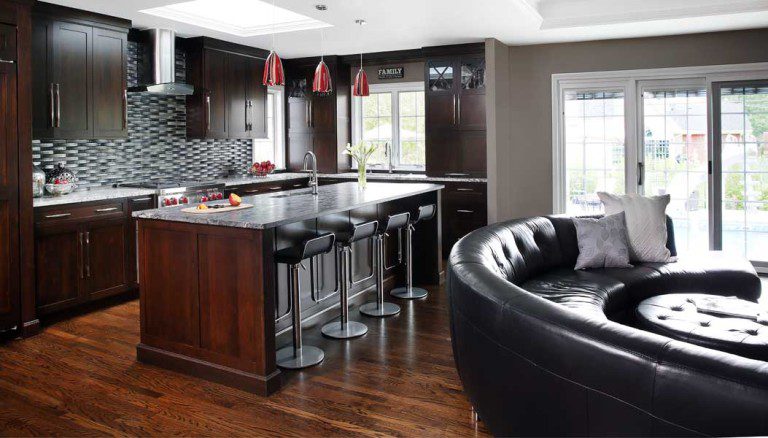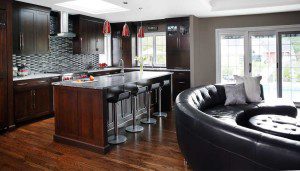 works really well to set up food buffet style and can allow for more than one cook in the kitchen. There are also many features that can be incorporated inside of the island to benefit entertaining, including seating, a prep sink or microwave oven.
Open-Concept Floor Plan – Having your kitchen open to an adjacent room allows guests in the dining room or family room to still interact with anyone who is in the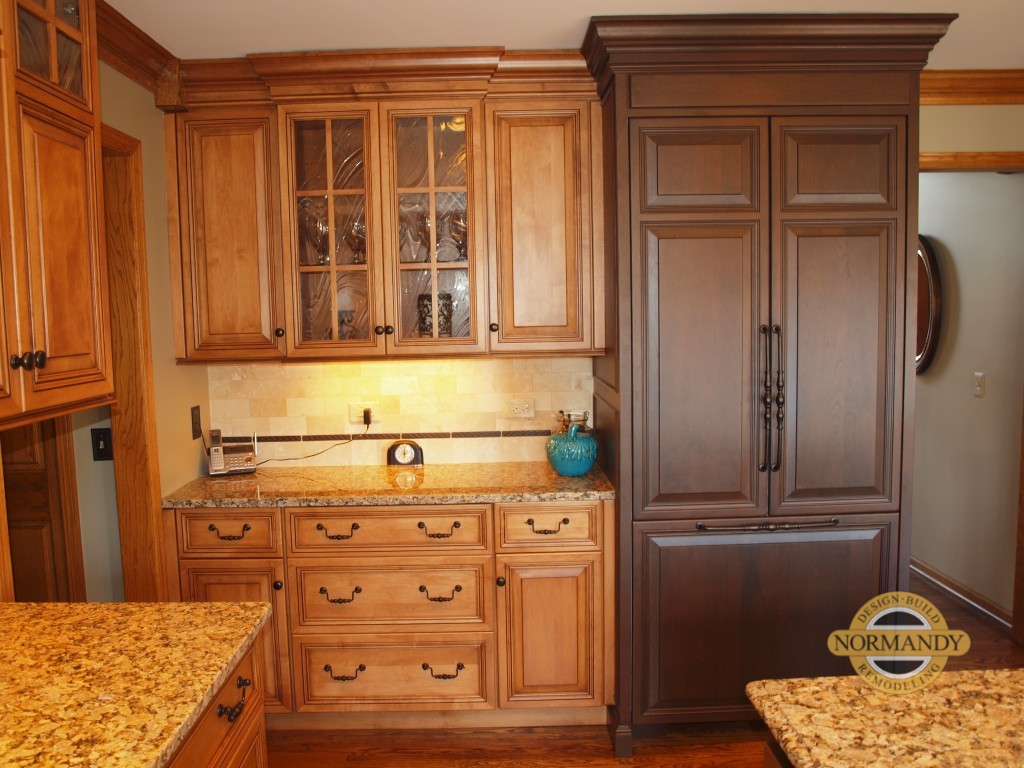 kitchen cooking or cleaning.
Multi-Purpose Areas– Sometimes, a solution is a simple as creating an area that can serve more than one purpose. One example that works particularly well is a desk area.
"If you want to keep a desk in your kitchen space, it can also be used as a pot to set up desserts or beverages when entertaining," said Leslie. "This area is typically removed from the kitchen work triangle, so it works really well."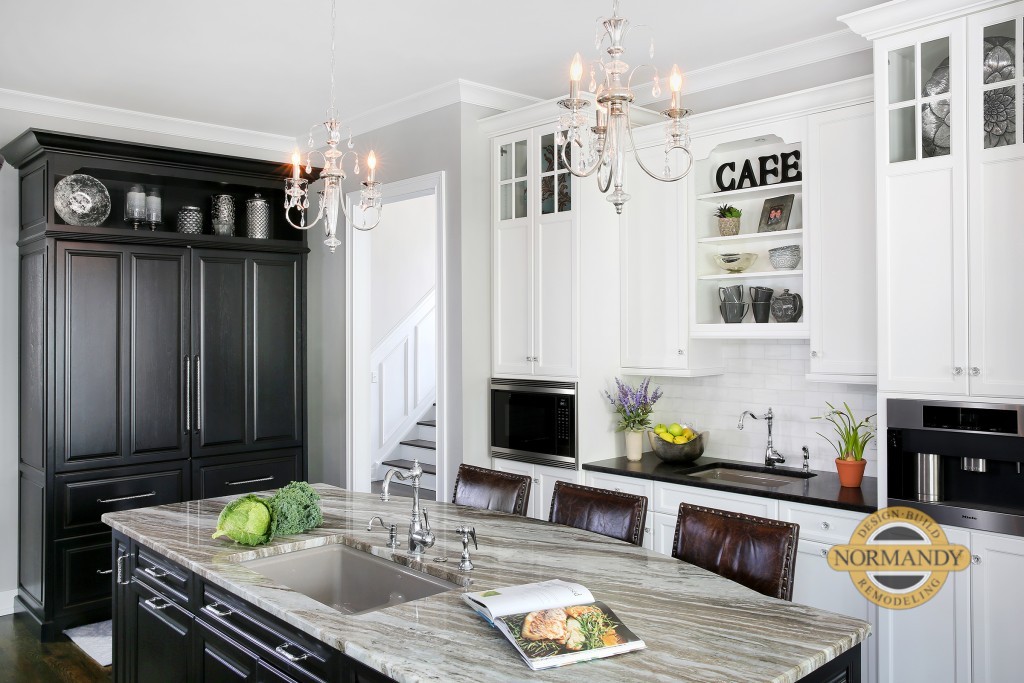 Built-in Coffee Maker – For the luxurious kitchen connoisseur, a custom coffee experience is quite the extravagance. Consider a coffee or espresso maker built into a wall cabinet for you and your guests to enjoy.
For more beautiful kitchen ideas, check out our photo gallery. Or, set up a consultation with Leslie to begin discussing your kitchen remodel. You can also follow Normandy Remodeling on Facebook, Twitter and Instagram for more design ideas and inspiration.