Incorporating Ledger Stone into Your Design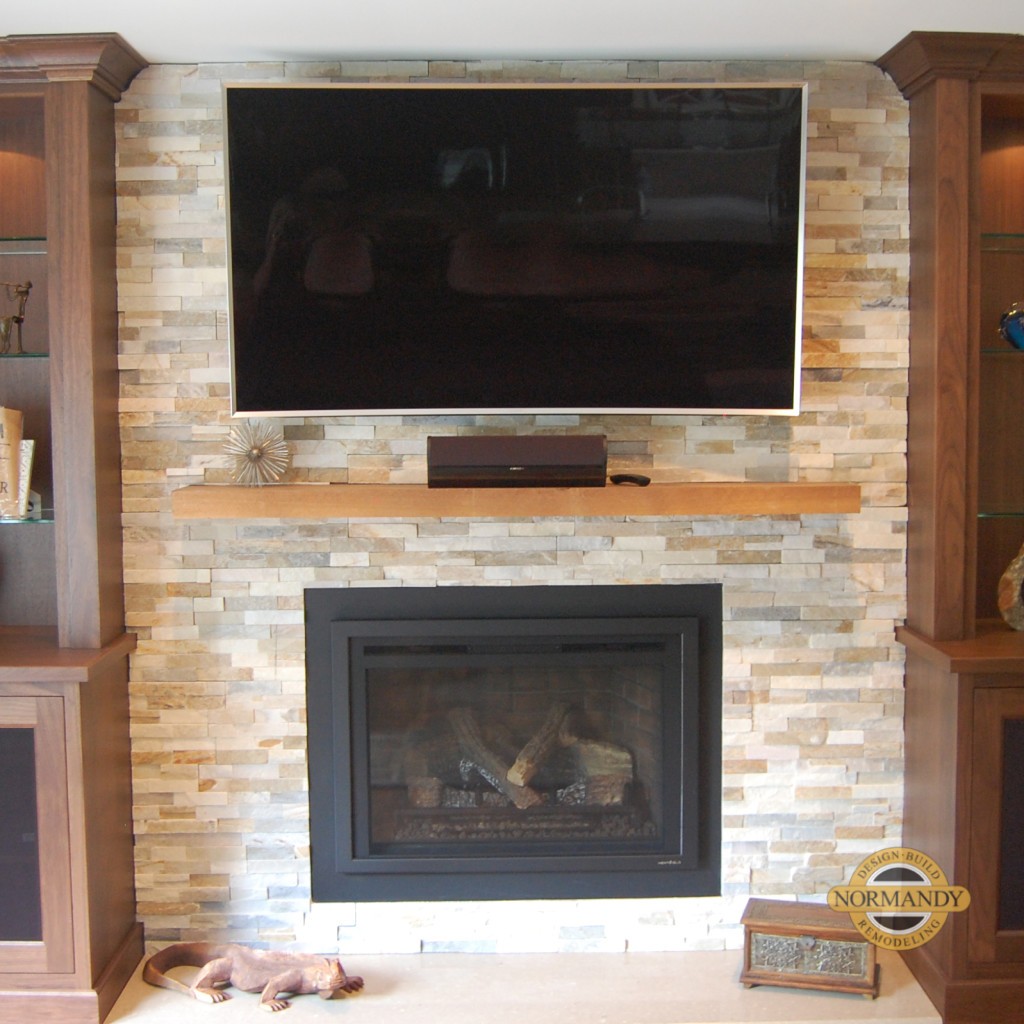 If you are looking to incorporate the natural beauty and texture of real stone into your home, look no further than ledger stone –a natural stone that renders a warm and rustic aesthetic.
The stacking of ledger stone provides a three-dimensional look that adds a new textural and visual component to the space. Plus, because it is a natural element, there are a variety of colors available to complement any space.
Ledger stone can be incorporated into most modern, eclectic and traditional designs.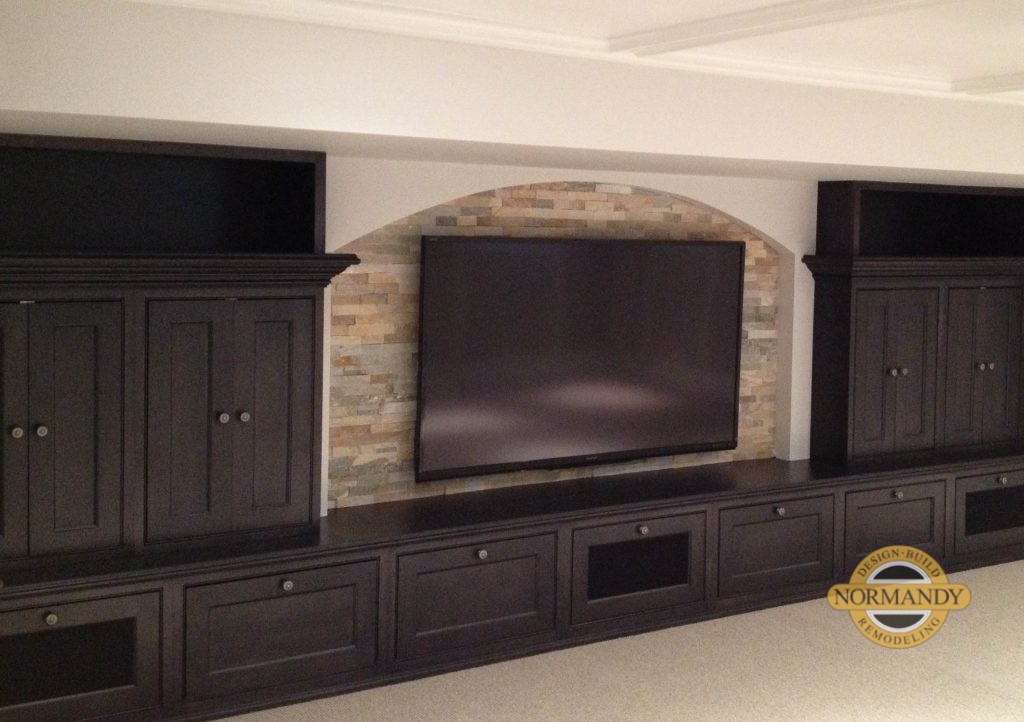 Due to the color and surface of this cut material, ledger stone can be used to add contrast, focal points, accents, or a natural element to the space.
This natural component is commonly used in fireplace surrounds, columns, accent walls, or within a niche in the wall, It is not recommended near water or in a splash zone. That's because it has a rough and porous surface that can be difficult to clean.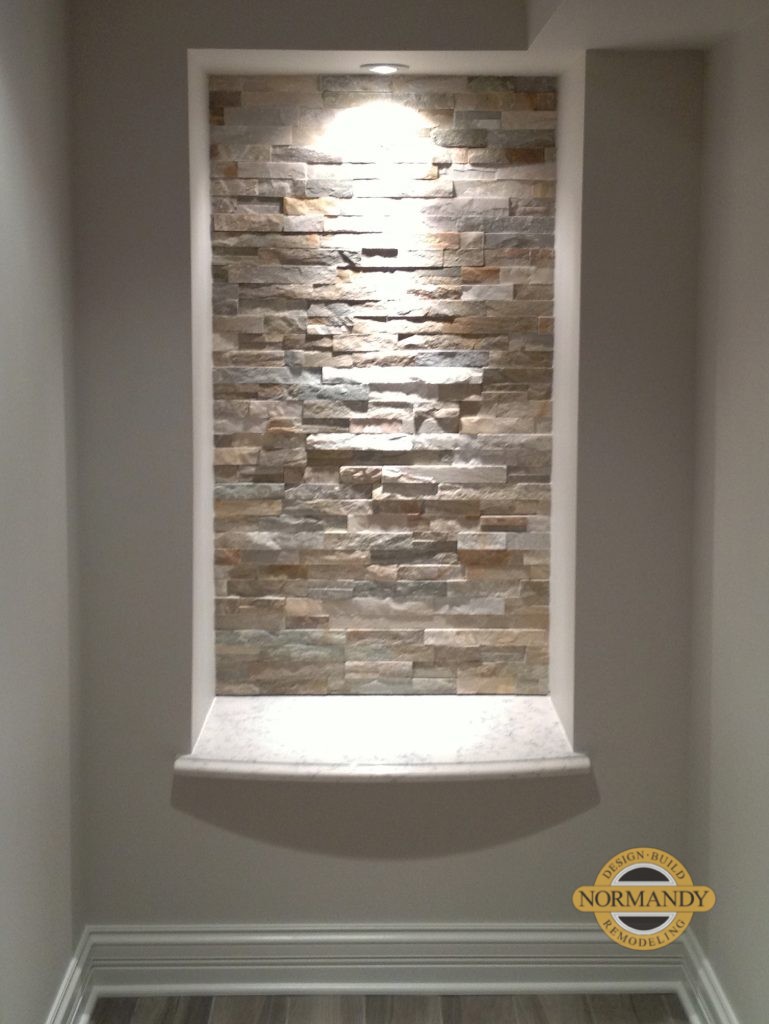 Washing the wall with light further enhances the beauty of the ledger stone.
Schedule an appointment with a Normandy designer to discuss your remodeling project, including materials that work within your space. You can attend one of our webinars to learn more about basic design principles or follow Normandy Remodeling on Facebook and Instagram.