Elevating Your Home's Exterior: Porch Roof Edition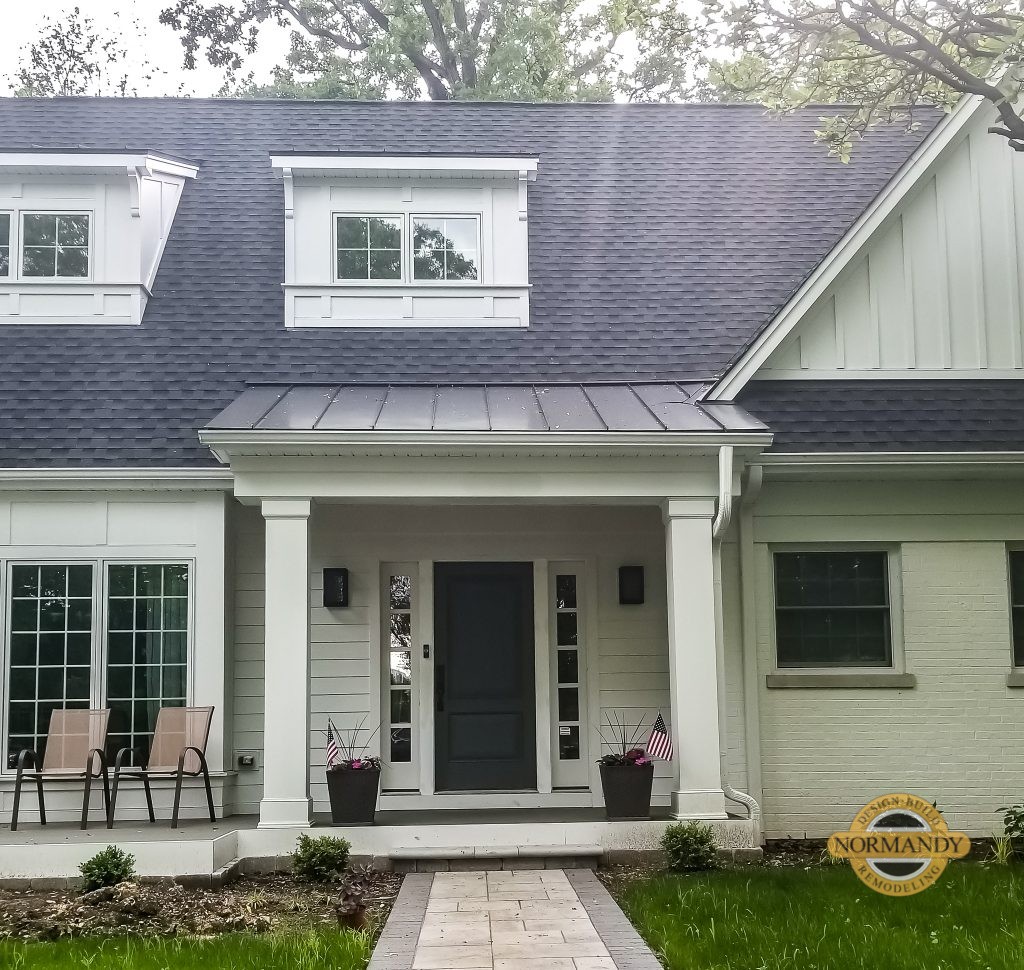 A front porch, portico or awning can do more than just shield you from the elements, they can also make a big impact on the curb appeal of your house.
"A porch or portico can be a wonderful way to define your home's entry," says Normandy Designer Leslie Lee. "Choosing an accent material for the roof of your porch is one way to make your home stand apart from the rest."
"People often default to using the same roofing materials for their porch as the rest of the house," says Leslie. "But as long as the porch roof is separated in some way from the rest of your roofing, there are many different roofing materials available to consider."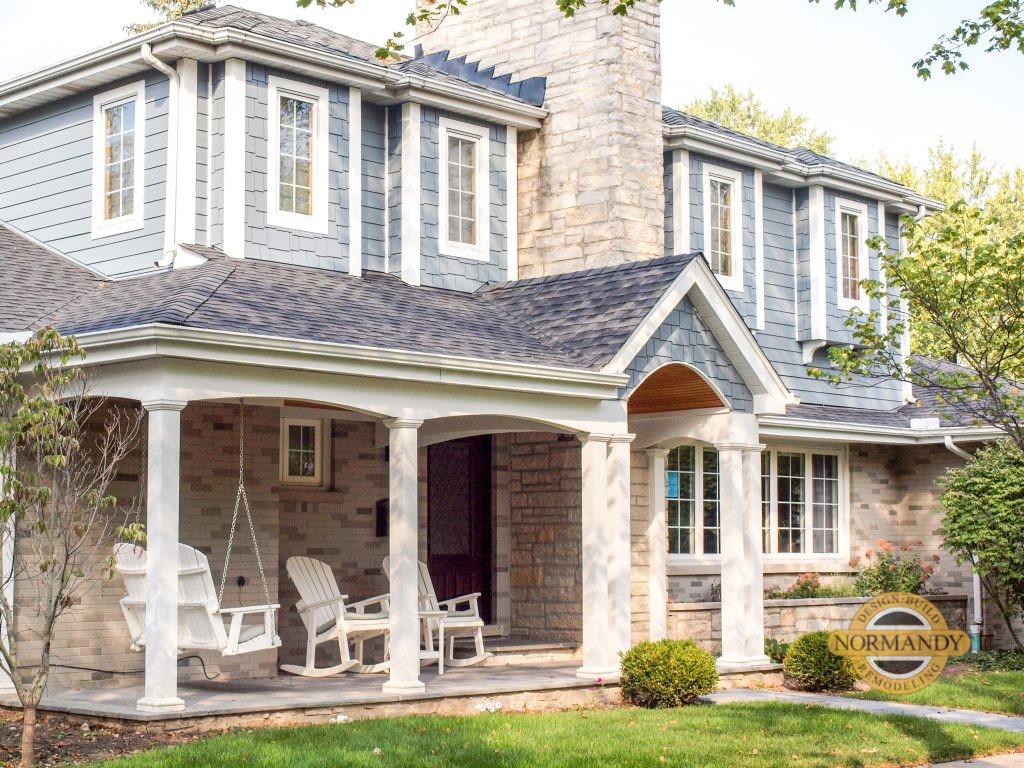 If your porch or awning roof has curves, then copper may be an excellent choice. "Keep in mind that most copper will oxidize over time, meaning it transitions from its trademark brassy hue to a more seafoam green," notes Leslie.
"For more modern style homes with straighter roof lines, a standing seam metal roof may be your best option," shares Leslie. "They're incredibly durable and definitely something you don't see every day."
"Dormers are another great place to bring in the same roofing materials you've selected for your porch," Leslie adds. "Whether you have existing dormers that you want to emphasize a bit more, or are adding dormers to bring some more interest to your roofline; repeating the same accent materials on both your porch and dormers is a great way to tie it all together."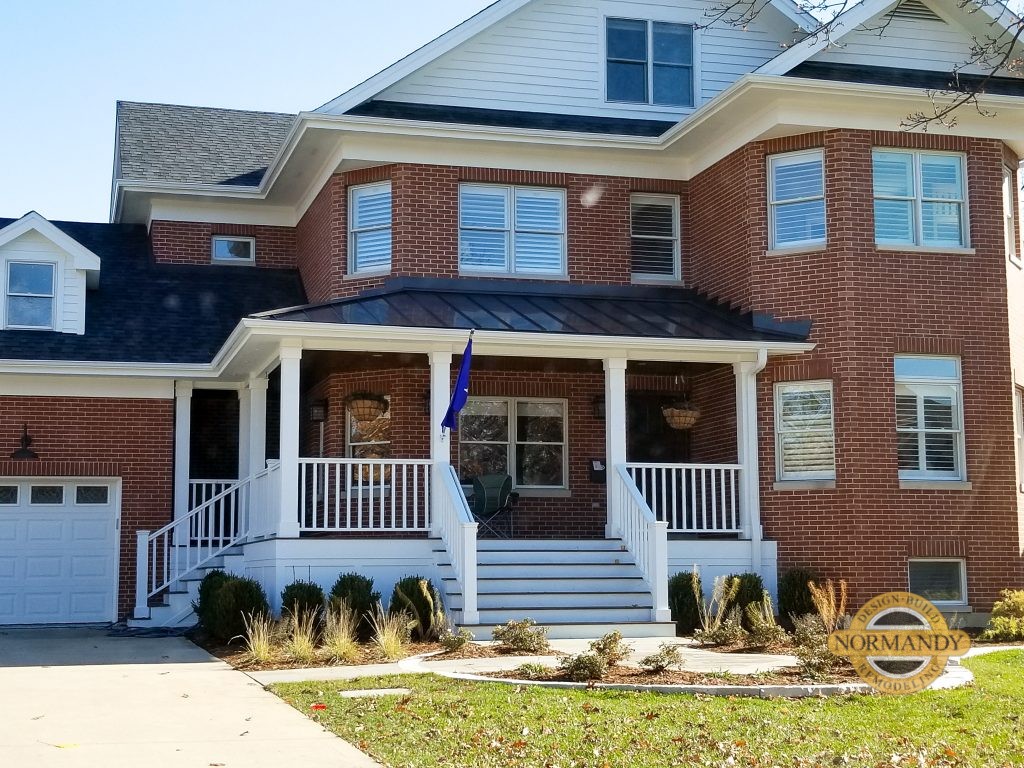 Incorporating different combinations of materials gives your home dimension and its own unique identity. There's no better time to take a hard look at your home's curb appeal than when you're contemplating a home addition or exterior makeover. Set up a time with Leslie to talk about remodeling or addition projects that are on your list. While you're at it, make sure to register for one of our upcoming virtual seminars or visit our photo gallery to get a glimpse into some of our favorite past projects.