Goodbye Living Room, Hello Spacious Kitchen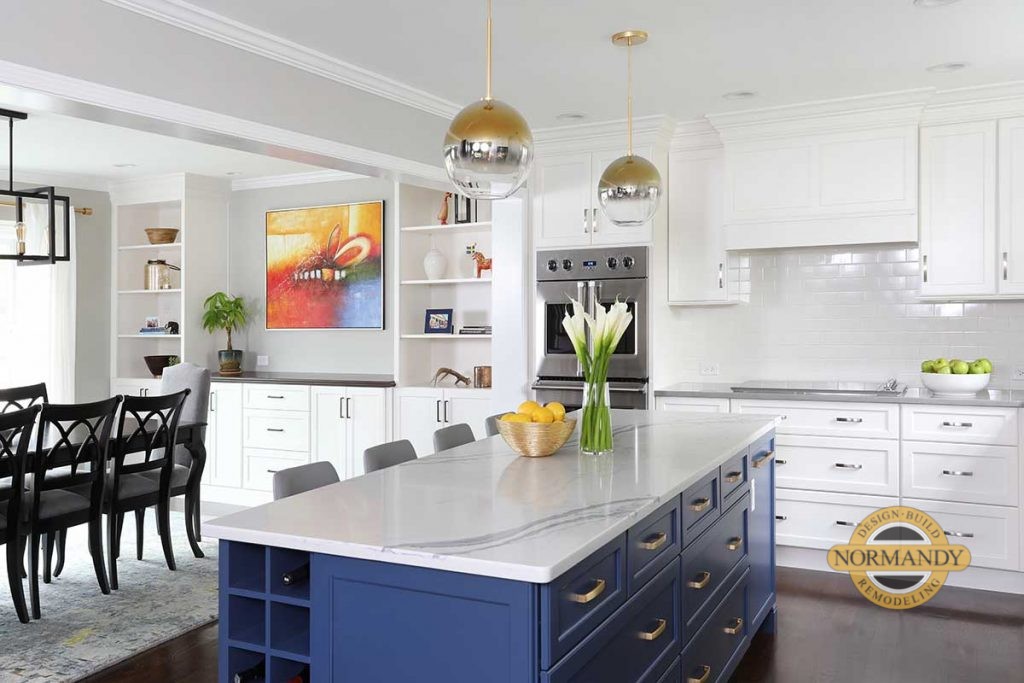 When it's time to expand the footprint of your kitchen, the dining room is usually the first to go. But if you often host family gatherings or love a long, leisurely dinner party, you may turn your eye instead to another under-used space… your living room.
This family of four knew that their home was large enough for them, but the house was so compartmentalized that it made the rooms feel isolated and small.  The bold solution? Takedown a few walls to combine the kitchen, dining room, and living room to create two larger rooms that flowed freely with one another.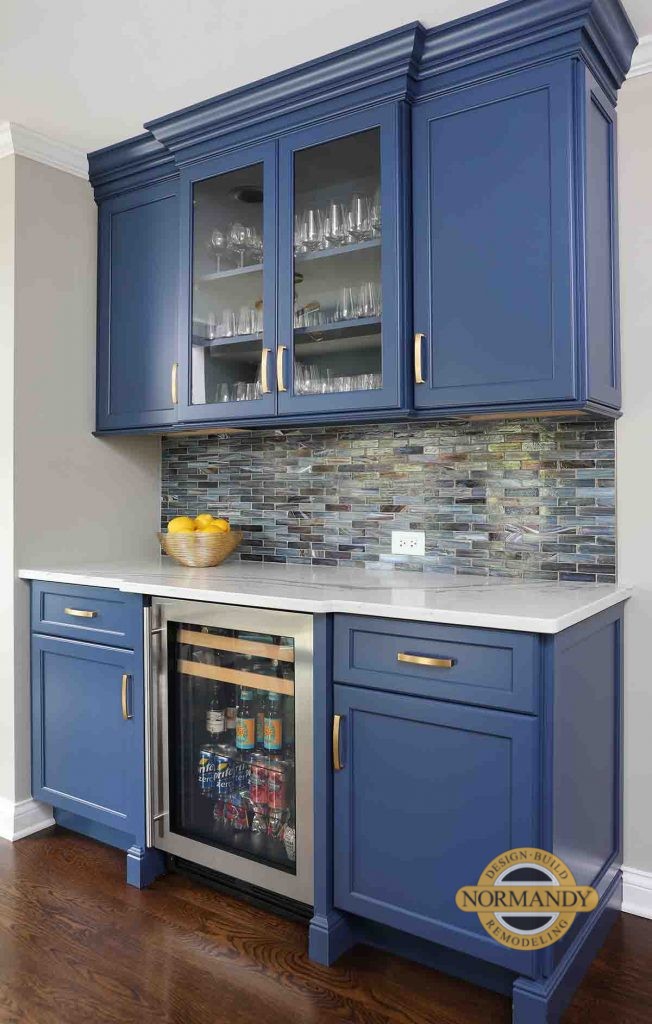 The dining room moved into the space that was previously occupied by the living room and feels very connected to the kitchen. The extra space in the kitchen created an opportunity for a beverage center, plenty of storage, and a beautifully large island.
But their bold approach didn't stop at the layout. From the very beginning, they knew they wanted to incorporate a strong element of blue into their design, with white perimeter cabinets. The blue color stands out beautifully in the island and beverage center.
Looking at the finished kitchen and dining room, you would never guess that it took some bravery to embrace the new look, it seems like the layout of their home has always been this way.
Getting your home set up so that it works best for your family can take an open mind and some creative planning. Set up a time to talk with a designer about how to change your first-floor layout to create a living space that's just right for you. You can also find regular design inspiration by following us on Facebook or Instagram, or get some more in-depth details at one of our educational workshops.