Charmed by the Console Sink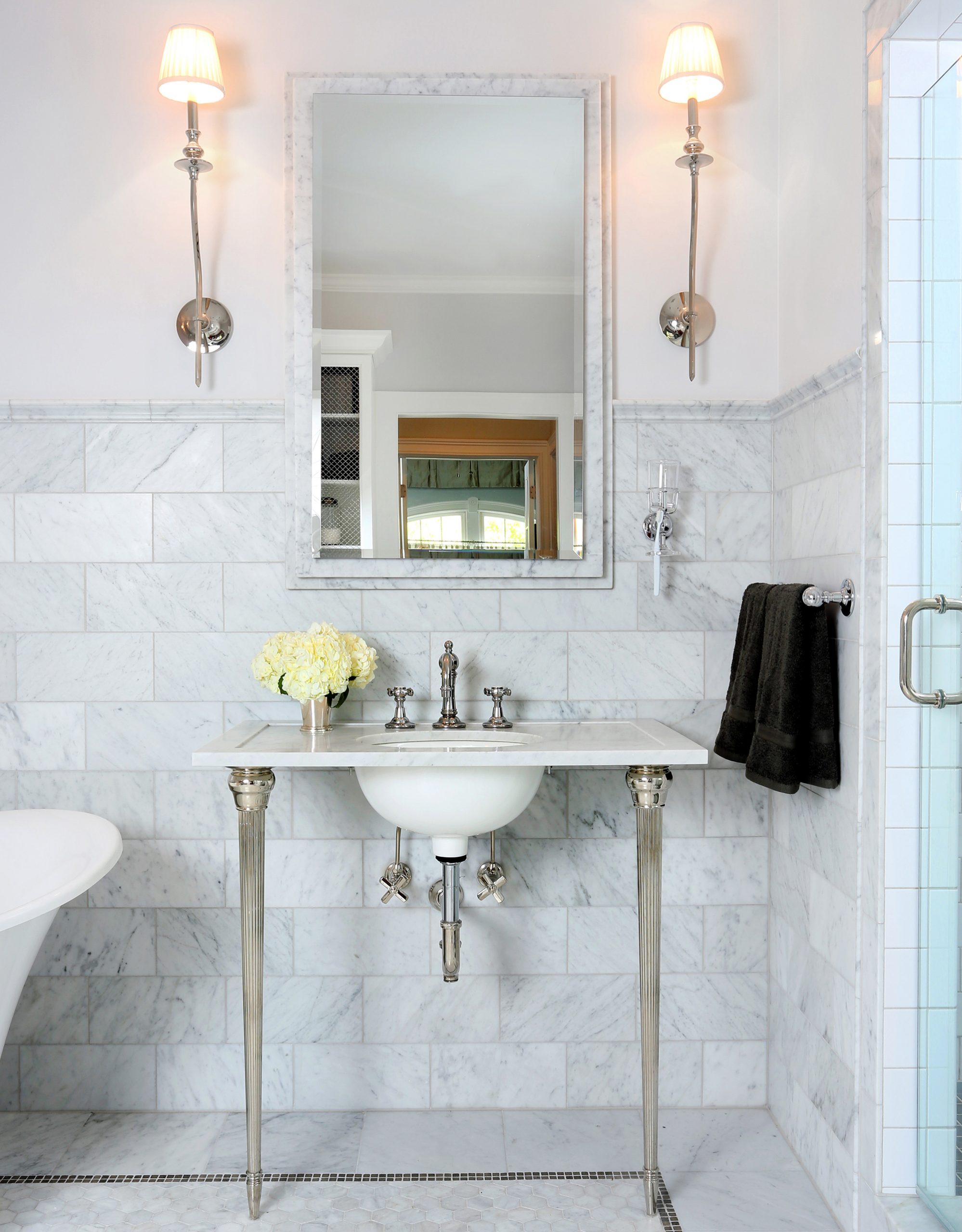 You've probably seen plenty of sink options when browsing bathroom remodeling photos, but you may have skipped over one of our favorites, the console sink.
Practical, it isn't… but it sure makes up for it in style. "This is the sink equivalent of your favorite pair of completely uncomfortable, impractical shoes that you still wear time and time again because they are just so fabulous," says Normandy Designer Chris Ebert.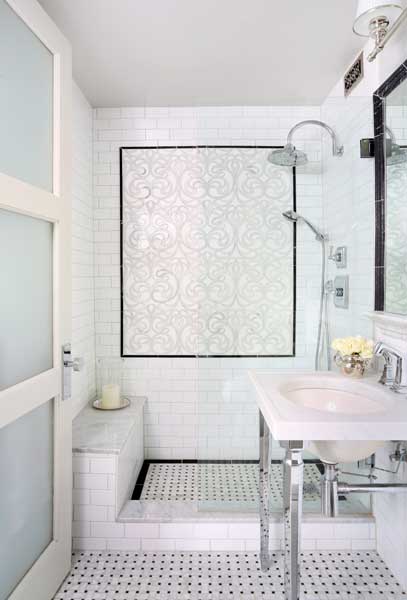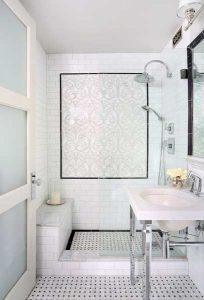 "Console sinks are an evolution of a pedestal sink," shares Chris. "There are either two or four legs that hold up the countertop and sink, and they can be as glamorous or intricate as you can imagine."
Console sinks also reveal the pipes below the sink, so they get dressed up a bit as well.
"You choose a console sink because you love the look," notes Chris. "As long as you have another nearby space for practical storage, like a full-height  hutch or cabinetry piece, you can essentially have your cake and eat it too."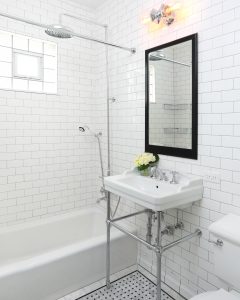 Incorporating statement pieces like console sinks in your master bathroom remodel can be exactly what you need to make your master bathroom shine. Talk with Chris about how to pull off a bathroom remodel that's as big on style as it is on function. You can also sign up for a virtual seminar to learn more or follow us on Facebook or Instagram to keep the ideas flowing.