Chutes and Ladders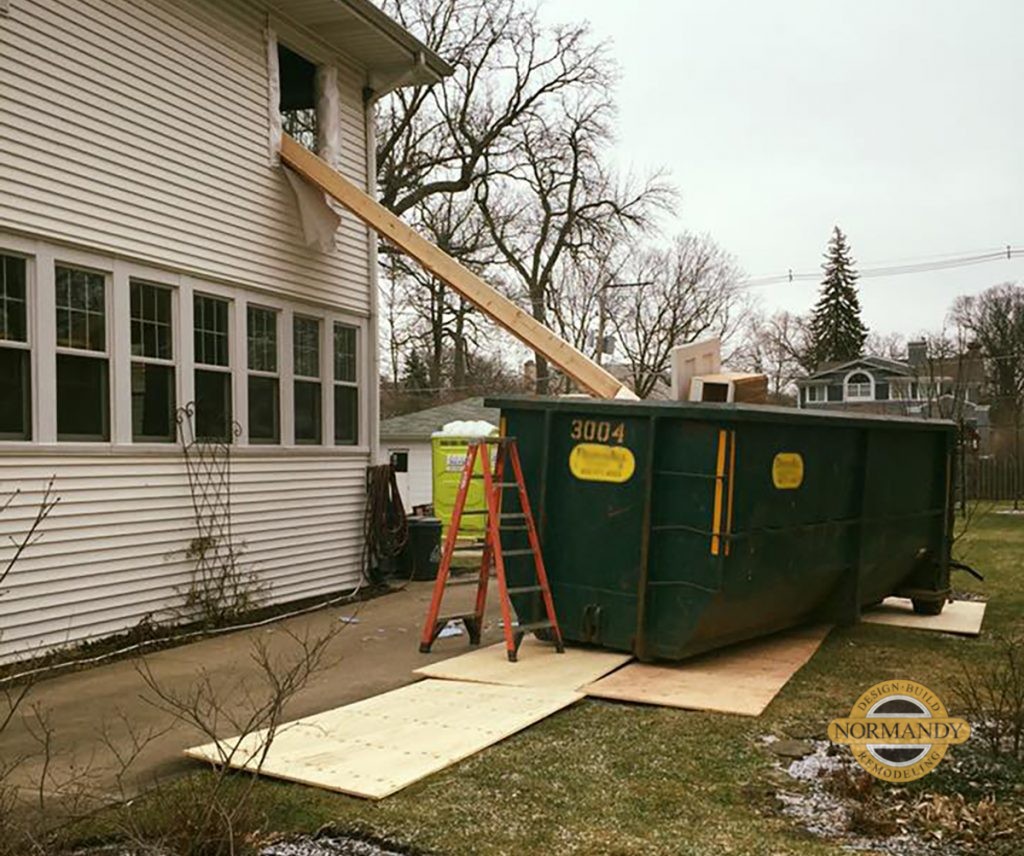 Here at Normandy Remodeling, we do our best to make the renovation process as unobtrusive as possible. For instance, we once built an elaborate ladder up to the top of the home to shuttle materials and workers directly into the attic for an addition. Now, this time around, our crew built a chute to remove debris during a primary suite renovation.
"It was important to keep the rest of the home undisturbed. Therefore, this chute was built to avoid carrying debris down the stairs and through the first floor," said Normandy Designer Ashley Noethe.
In addition to building chutes and ladders to help during demolition and construction, we utilize wall enclosures and sticky mats that reduce the level of dust and debris.  Our Livable Remodeling processes provide a better remodeling experience for your family and for our tradespeople.
We look forward to sharing photos of the primary suite renovation that Ashley designed once it is complete. In the meantime, you can follow Normandy Remodeling on Facebook, Twitter, and Instagram for more design ideas, updates, and inspiration.