The Buzz on Kitchen Island Electrical Outlets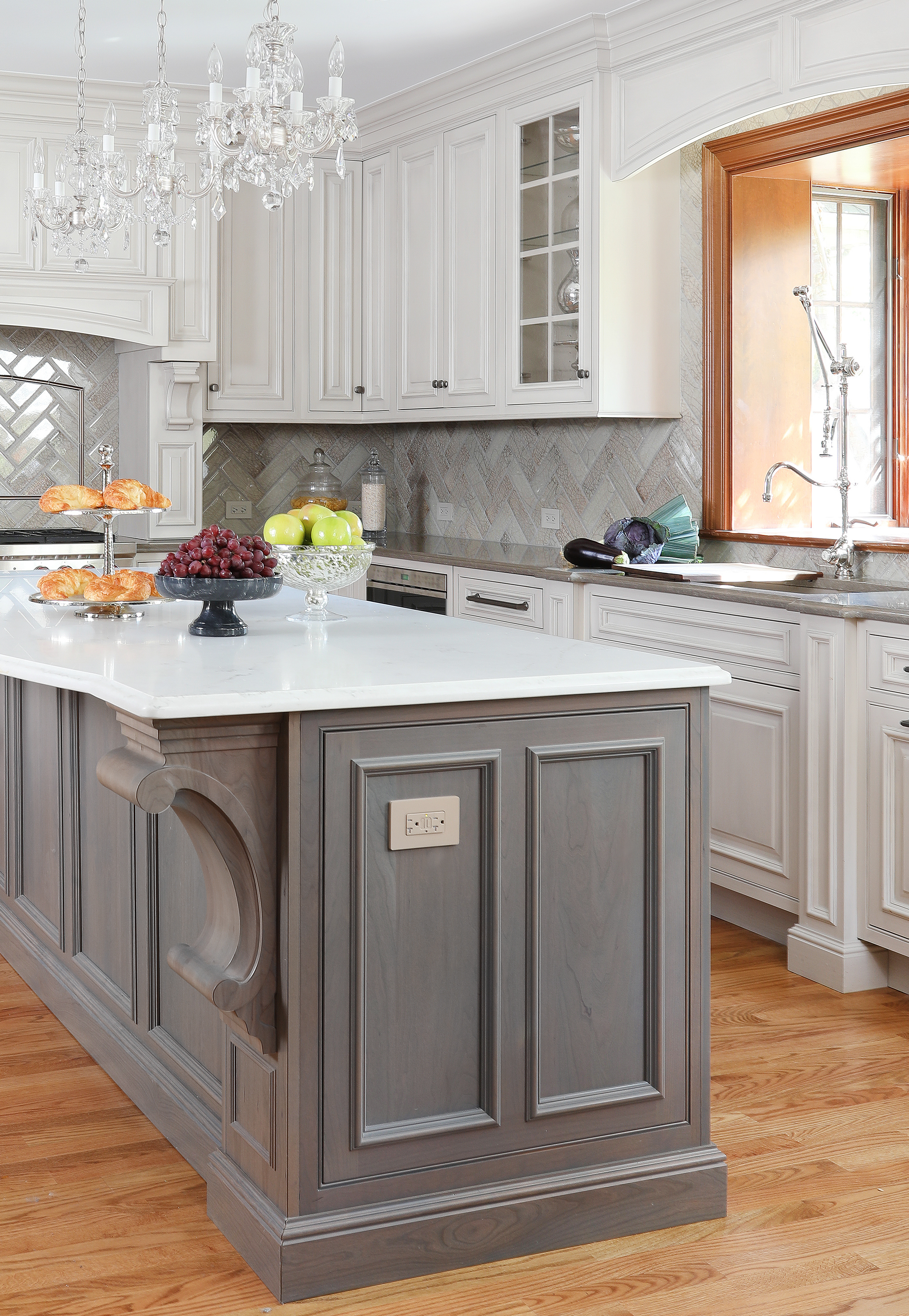 When it comes to island design, most think of cabinetry, countertops, seating. These things are important, but there's another little detail that is often overlooked.  It's a must-have and it's probably not what you think… It's your island outlets. According to Normandy Designer Jennifer Cross, AKBD, here's why you need them and where to put them.
"Kitchen islands have become the hub of the home. We use them for cooking, gathering, and as a workstation," said Jennifer. "That being said, they need to provide power in order to be fully functional."
"Think about everything you need to plugin," added Jennifer. "The island has replaced the desk, so in addition to small kitchen appliances, you'll also need to charge phones, laptops, and tablets."
Most municipalities require at least one outlet to be considered up to code. Typically, it is usually at one end. It cannot go under an overhang and it's important to avoid drawer boxes or specialty rollouts – you don't want to interfere with anything.
"Power outlets don't need to stick out like a sore thumb," said Jennifer.  "You can camouflage them to match your finishes. For example, a darker outlet will blend into a darker finish."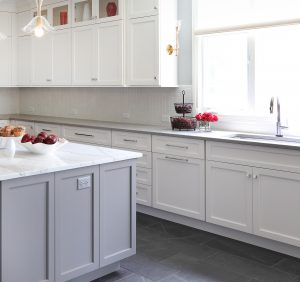 "You can also have specialty outlet covers made if you need a very specific look," added Jennifer. "Speaking of specialty outlets, you can also add a USB port too if needed."
Set up an appointment with Jennifer to discuss your kitchen remodel in full detail. Or, register to attend an upcoming workshop to learn more about kitchen design and construction. You can also gather more ideas by visiting the Normandy photo gallery or by following Normandy Remodeling on Facebook and Instagram.