Pan Seared Tuna Recipe
Not only does Normandy Designer Brooke Voris create beautiful kitchens… She can also cook! Looking for some inspiration on what to make for dinner? Here is one of her favorite summer recipes: Pan-Seared Tuna with Avocado, Soy, Ginger, and Lime. This recipe is from Chef Tyler Florence, host of several Food Network shows.
"This is the perfect summer meal. You can cook it on the grill or pan," said Brooke. "I just recommend that you pair with a really great glass of wine."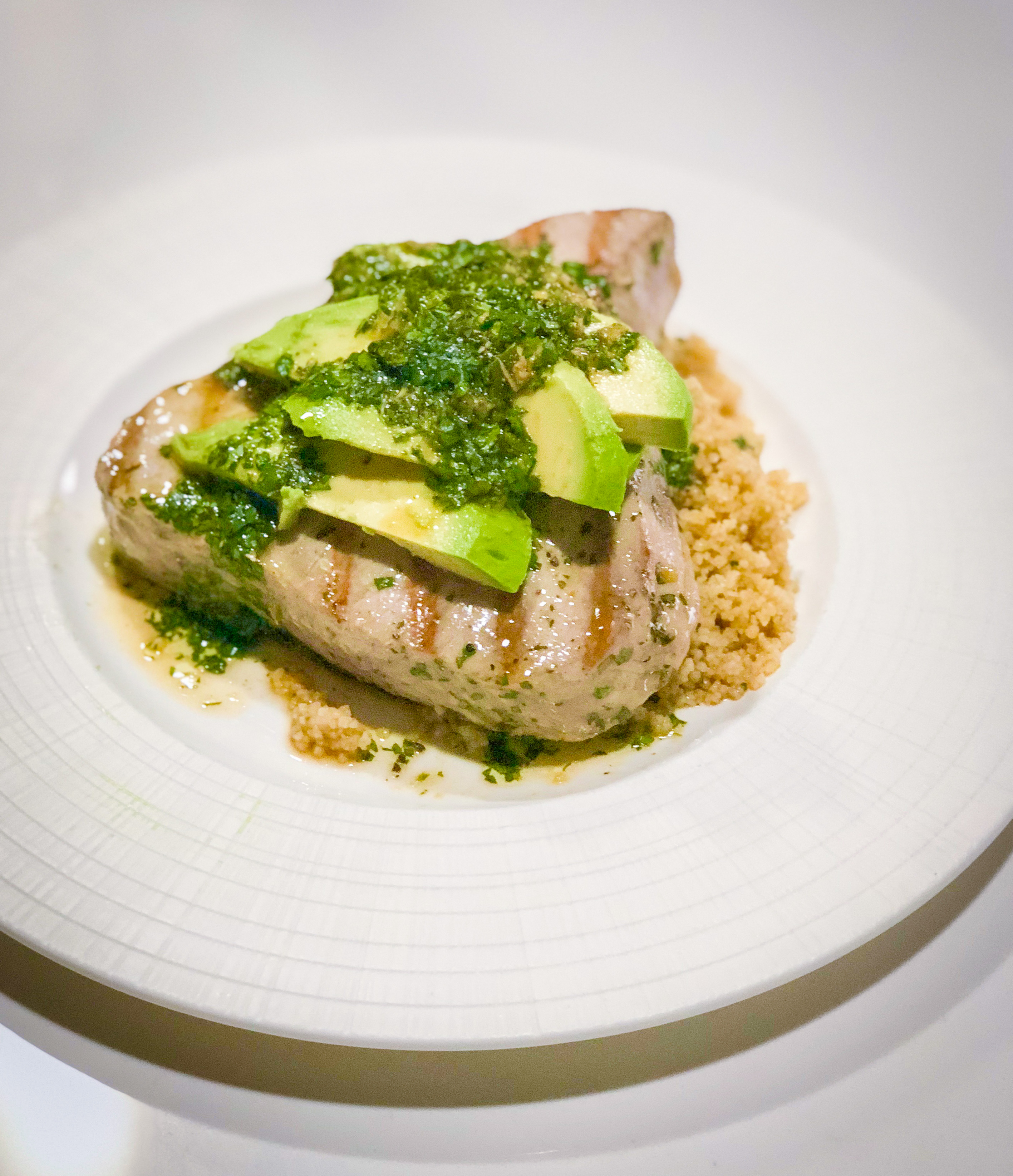 Pan-Seared Tuna with Avocado, Soy, Ginger, and Lime
Ingredients
Seafood
 1 (6-ounce) block sushi-quality tuna
Produce
 1 Avocado, ripe pitted, and sliced
2 big handfuls of cilantro, fresh leaves
1 garlic clove
1 tsp ginger, fresh
1/2 jalapeno
2 limes
Condiments
2 tbsp soy sauce
Baking & Spices
1 sea salt and freshly ground black pepper
1 pinch of sugar
Oils & Vinegar
1/4 cup olive oil, extra-virgin
Directions:
In a mixing bowl, combine the cilantro, jalapeno, ginger, garlic, lime juice, soy sauce, sugar, salt, pepper, and 2 tablespoons of olive oil. Stir the ingredients together until well incorporated.
Place a skillet over medium-high heat and coat with the remaining 2 tablespoons of olive oil. Season the tuna generously with salt and pepper. Lay the tuna in the hot oil and sear for 1 minute on each side to form a slight crust. Pour 1/2 of the cilantro mixture into the pan to coat the fish. Serve the seared tuna with the sliced avocado and the remaining cilantro sauce drizzled over the whole plate.