The Freestanding Tub Just Got Better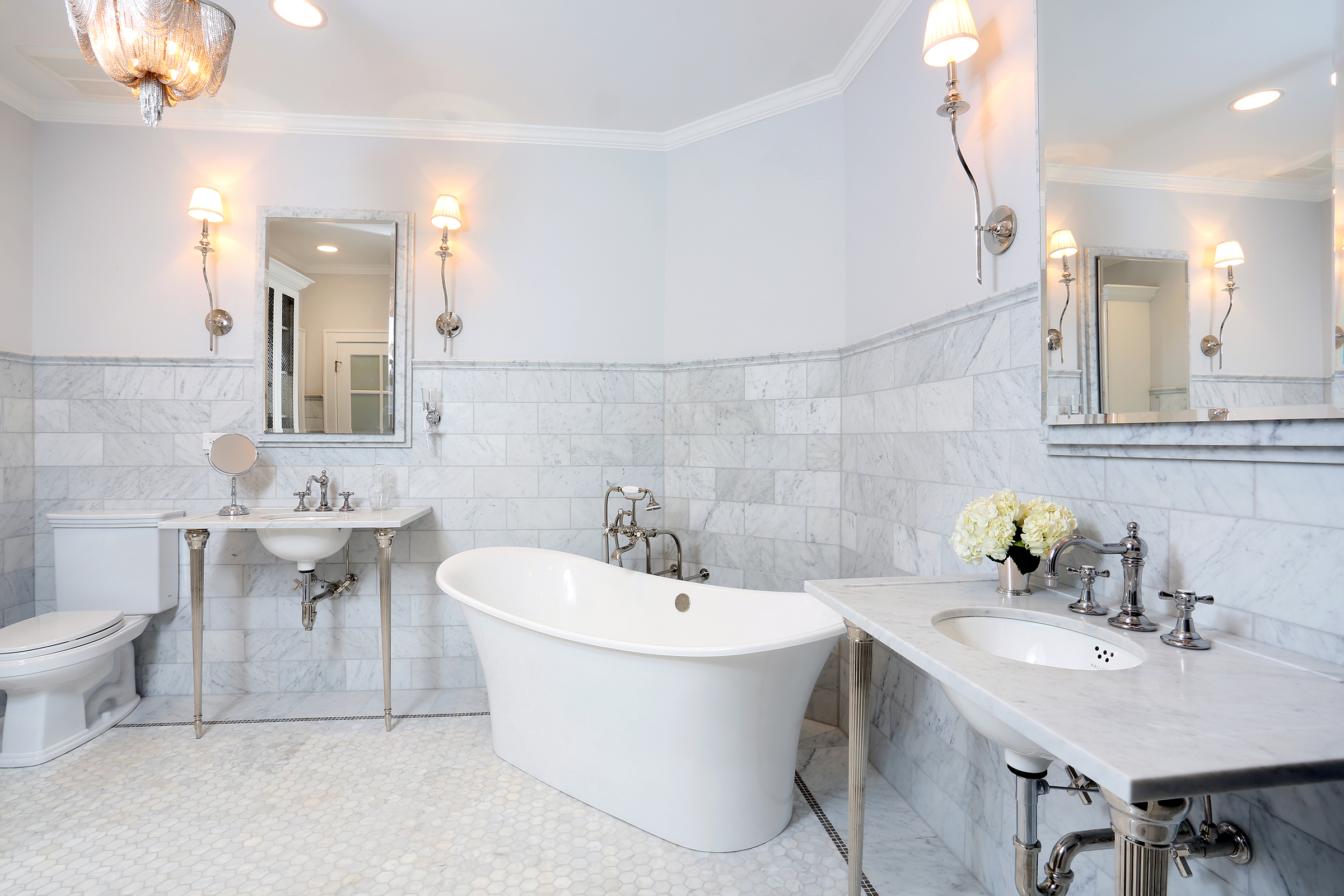 For all those that love their time in the soaking tub, you're going to appreciate volcanic limestone quite a bit.  Volcanic limestone tubs have been appealing to homeowners because of their ability to sustain heat and the fact that it doesn't have a surface coating, making them impervious to chipping or peeling.
"Victoria and Albert have really been able to capture the form and function of these freestanding tubs," says Normandy Designer Chris Ebert.  "In the project shown on the right, the homeowners were drawn to the properties, as well as the beautiful shape."  Victoria and Albert have dubbed their product "English Cast" and it's comprised of volcanic limestone and high-performance resins.
"The tub we selected would be comparable, in regards to cost, to your traditional cast iron bathtubs," says Chris.  "It just has a couple added benefits that make the classic freestanding tub even more attractive."
If you are looking to remodel your bathroom and primary suite, or are contemplating more extensive changes to your home, you can set up a time with Chris to talk about the possibilities. Check out the photo gallery to find even more spectacular projects, or follow Normandy Remodeling on Facebook and Instagram for even more home tips and inspiration.