Bathroom Remodeling Ideas: Toilet Seat Technology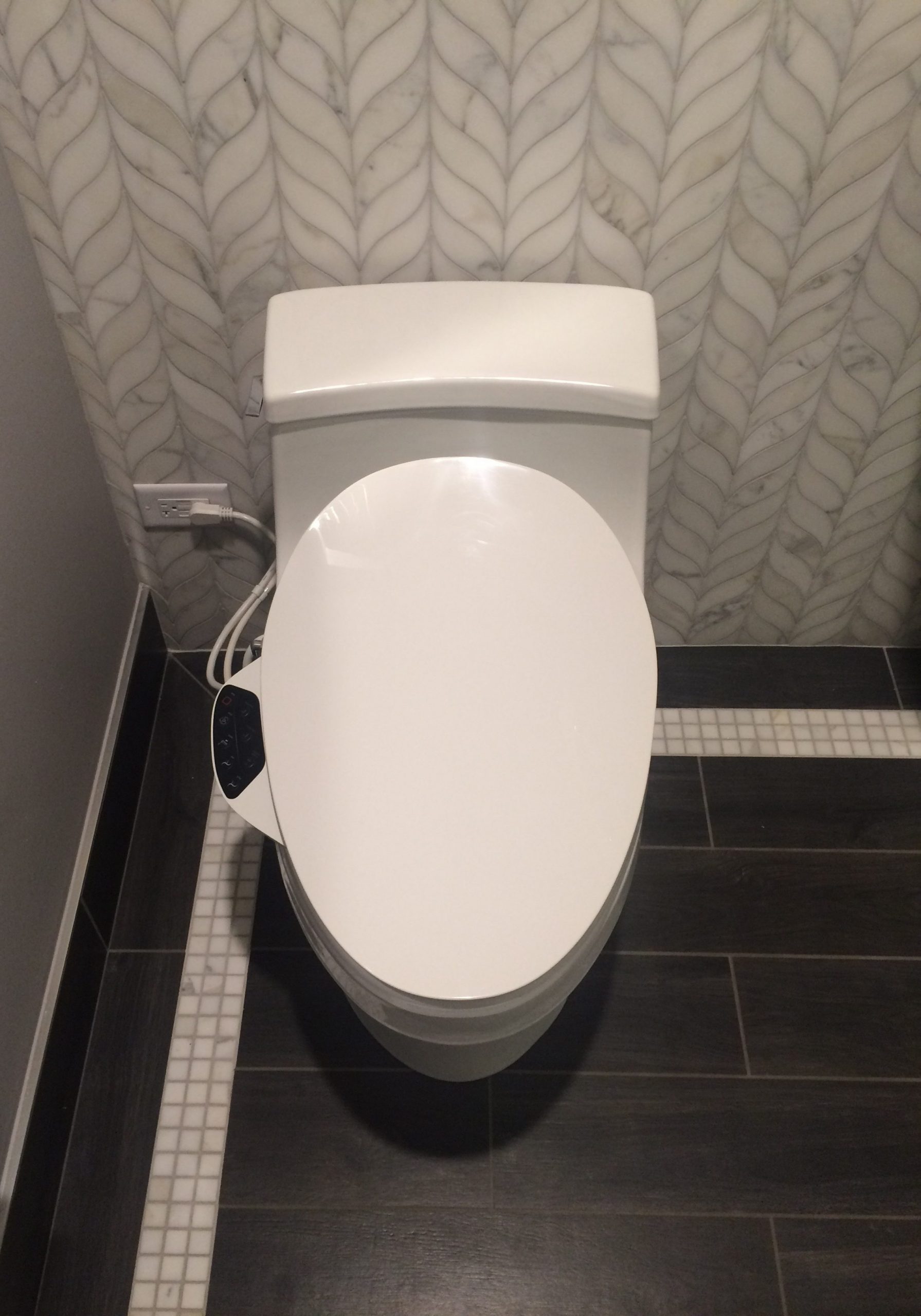 Don't flush away the opportunity to upgrade your toilet seat during your bathroom remodel. From lighting to air fresheners, there are plenty of ways to personalize and enhance your experience.
"There have been so many break-through bathroom technologies with showers and bathtubs to make experiences more comfortable," said Normandy Designer Laura Barber. "It only makes sense that the toilet be retrofitted with some new tech too."
"Toilet seat enhancements are not only useful, but many also come at an affordable price point," added Laura.
Here are the latest amenities to consider for your commode: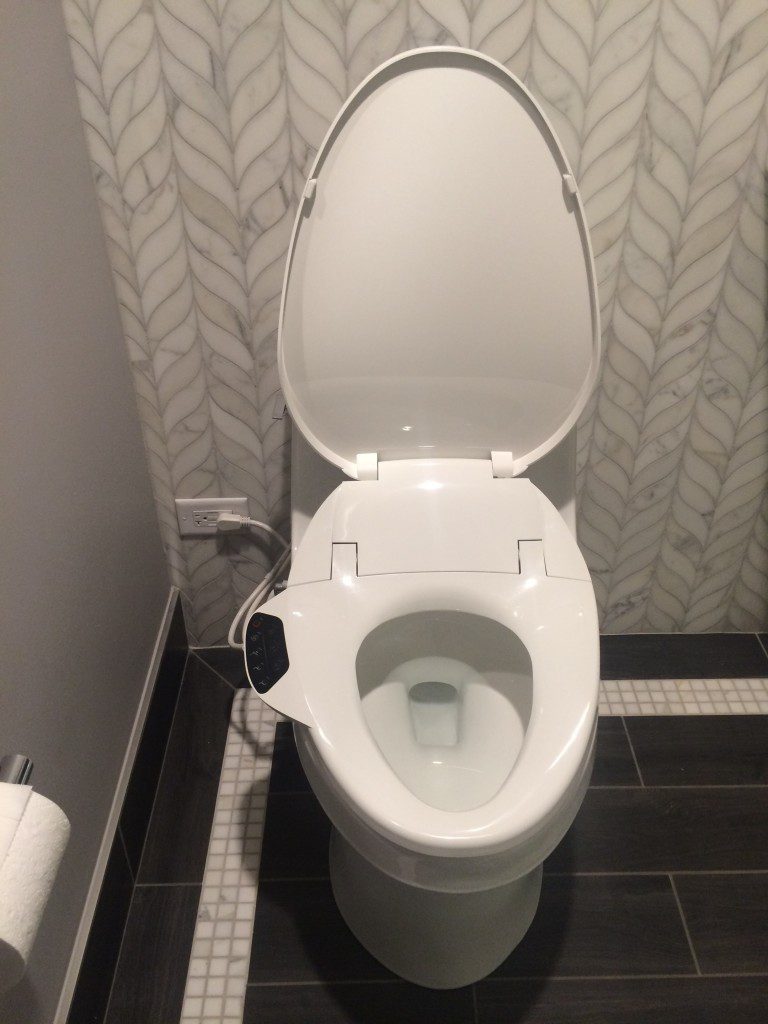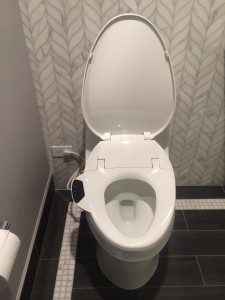 Air Fresheners – Imagine if your toilet sprayed air freshener for you? Well, now it can. An integrated air freshener continuously neutralizes odors. Air freshener cartridges are easily replaced and many are available in a variety of scents. Usually, this type of toilet seat is available for round or elongated bowls.
Bidet Toilet Seats – While bidets are most popular overseas, they aren't quite as popular in the United States. One explanation for this is that homeowners are not interested in adding a separate fixture within their bathroom for a bidet. Now, bidet toilet seats are a new alternative. These seats tap into the existing water supply and offer different spray settings. Some even incorporate temperature controlled washing and air drying features. For an electric bidet seat, there needs to be an outlet next to the toilet. However, there are manual options available as well. Either way, it is important to note that these seats typically are only available for elongated toilet bowls.
Night Lights – Whether you have young children or just need to see where you are going, a lighted toilet seat can come in handy. LED lights illuminate your toilet seat, emitting a soft glow to guide anyone using the bathroom in the middle of the night.
Heated Seats – As it turns out, heated seats are not just for your vehicles. They can also be incorporated into your toilet seat. This is a luxurious amenity, especially during the cold winter months.
These toilet seats are just a few options to incorporate into your remodel. Set up a time with Laura to further discuss how your bathroom can be personalized and incorporate new technologies that will improve your day-to-day activities. Or, register to attend our upcoming bathroom seminar to learn more about the bathroom remodeling process. For more bathroom ideas and inspiration, you can also visit the bathroom remodeling photo gallery follow Normandy Remodeling on Facebook, Twitter and Instagram.