Alfresco Living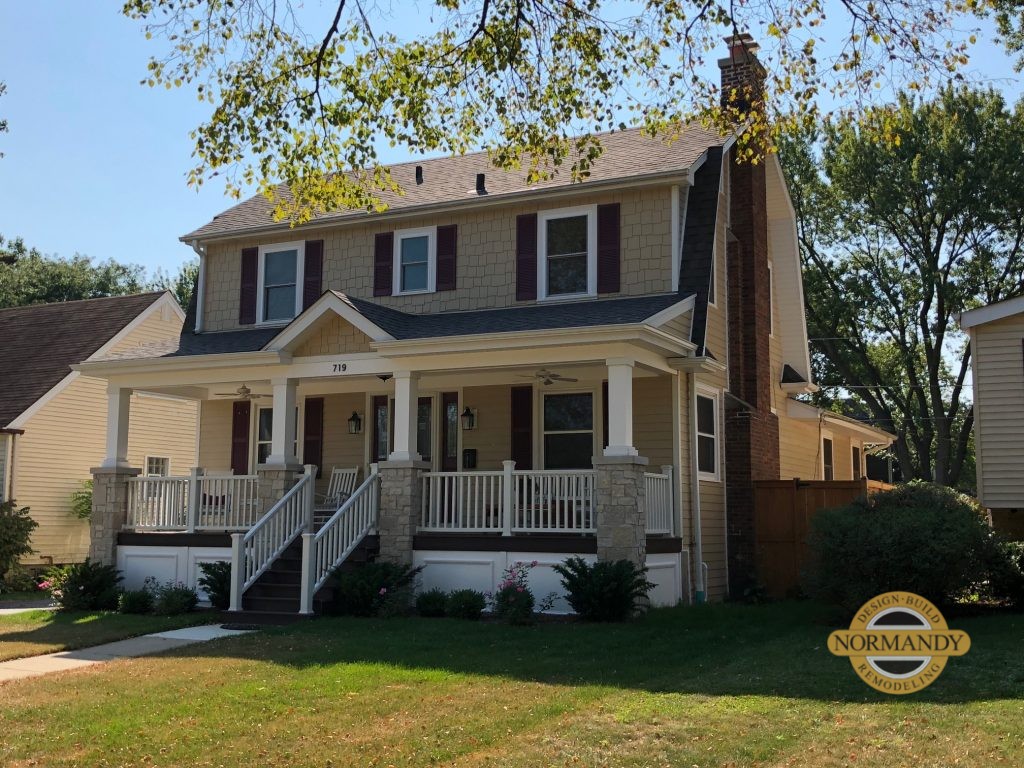 Do your dreams of warm weather include relaxing on a porch with a cool beverage? Like any outdoor room, a porch is a continuation of one's living space, whether it's extended in the front as a welcoming refuge, in the back as a screened-in way to experience nature, or wrapping around the house for easy access from any room.
"A porch can add curb appeal and outdoor living to your home," said Normandy Designer Jeremy Paris. "You just want to make sure it complements the style of your home."
A porch is another room in your house, it's just outdoors. It's important to remember that it can be used in many different ways, and it's use should be designed to suit your lifestyle.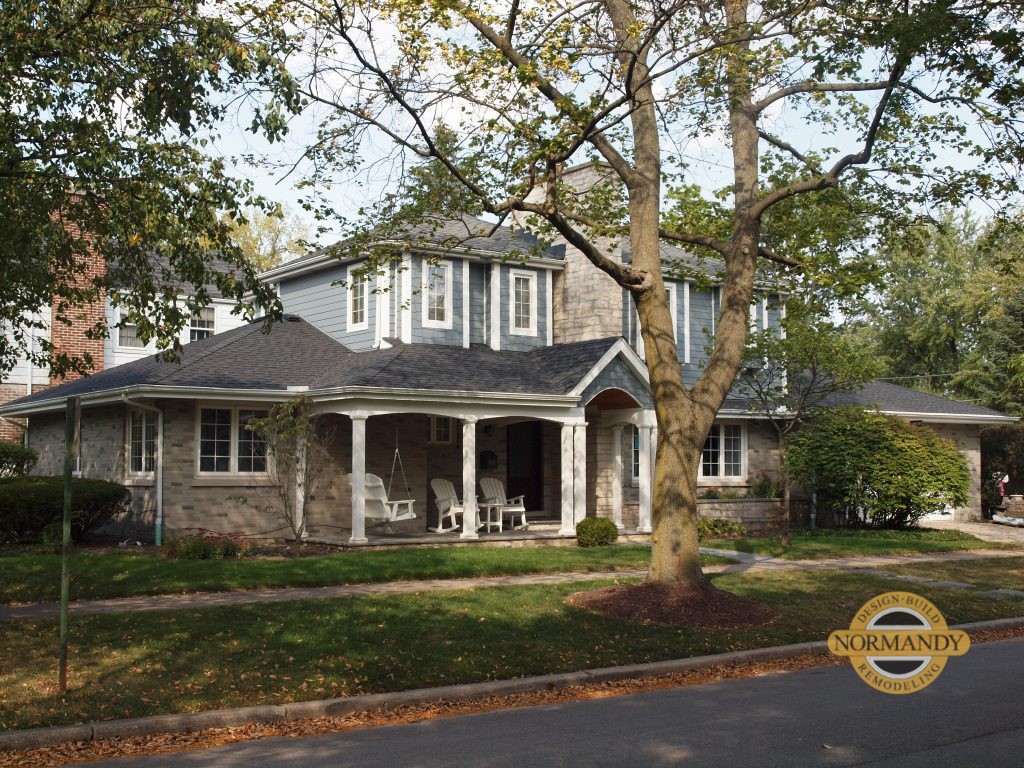 Front Porch
A covered front porch is the first impression your home makes. It can add plenty of character, and perhaps a better quality of life as it can create a comfortable space for sitting and socializing. Allowing for ample overhangs will provide maximum shade and help protect your front entryway. Using materials that match the style of your home for flooring, ceiling and structural columns will compliment your exterior and make it a refined, inviting space.
"If a house doesn't lend itself to a front porch, many people will opt to add a screened-in room on the back, in order to enjoy the outdoors," added Jeremy.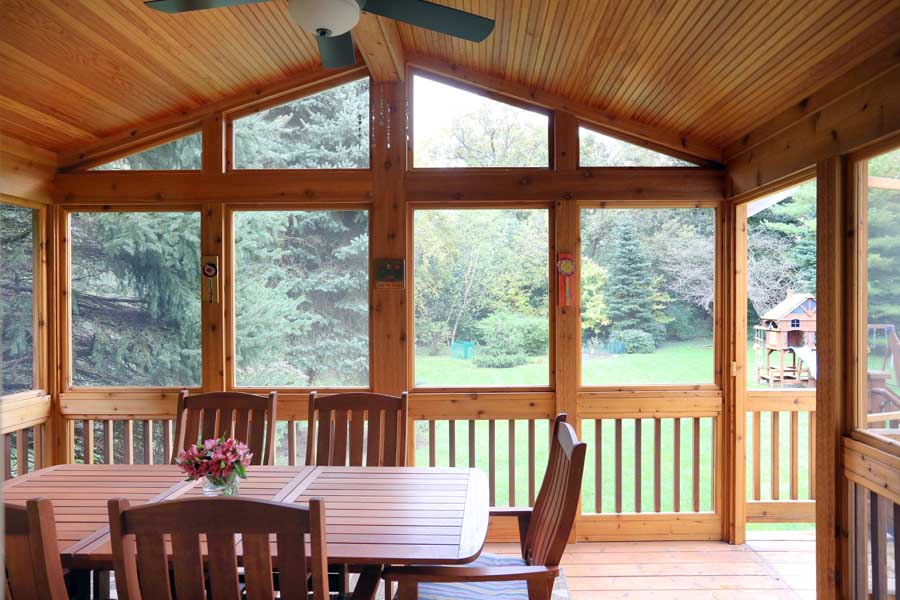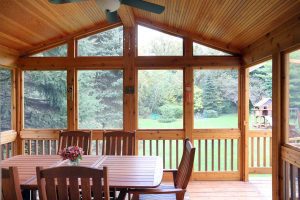 Screened Room
Many homeowners have backyard patios or decks for entertaining…some choose to upgrade to a screened-in space that can prevent a light rain and pesky insects from ruining a summer evening.
Screened rooms tend to be more rustic looking with large screen openings to keep insects out and allow for a more enjoyable outdoor experience.  The size of the porch is based on how you plan to use the space and how you will furnish it. The floor and ceilings are typically wood or a composite material that will withstand Mother Nature all year long. Ceiling fans are a welcome addition to help cool off on warm summer nights.
A porch is a magical place where you feel like you are outside and inside at the same time. During the warmer months, it's a great way to utilize some extra square footage and get the most out of the footprint of your home.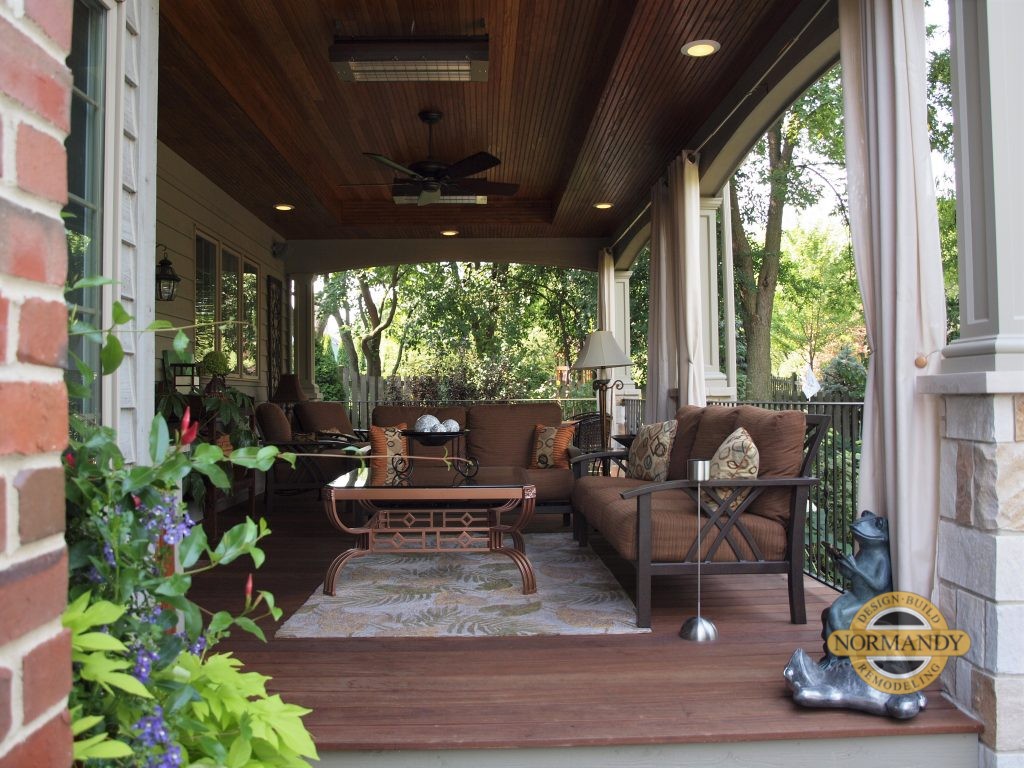 If you are looking to gain outdoor living space for your house or contemplating more extensive changes to your home, you can set up a time with Jeremy to talk about the possibilities. You can also learn more about additions, kitchens or other remodeling projects at an upcoming workshop. Check out the photo gallery or follow Normandy Remodeling on Facebook and Instagram for even more home tips and inspiration.