Paris Kitchen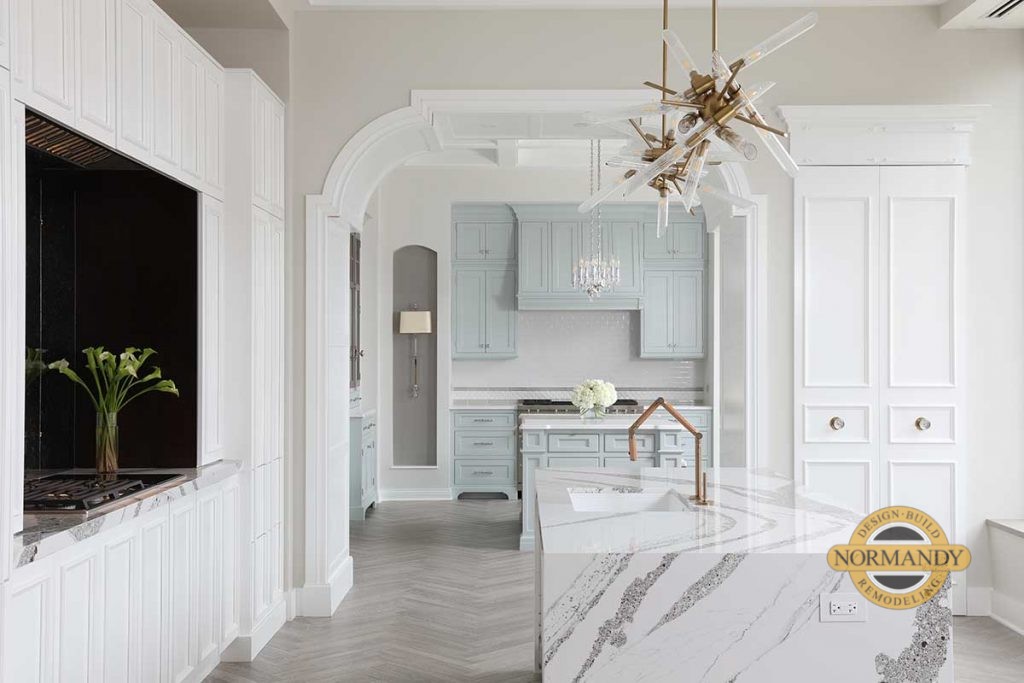 Classic and modern live happily ever after in this kitchen. It is tres-chic and Normandy Designer Kathryn O'Donovan made sure it had the romance of vintage Paris with the cosmopolitan feel of a bustling city. This pretty Parisian-inspired space presents chef-friendly conveniences in sophisticated old-world forms.
"This kitchen is a showstopper for me," said Kathryn.  "Collectively, each feature plays off each other exuding effortless style and elegance."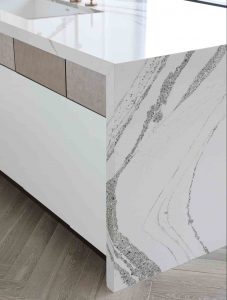 The Parisian influence can also be found in the perimeter cabinetry, antique mirror with gold starburst accents, intricate ceiling molding and flooring. The cabinetry has a self-assured look, mixing different finishes from painted to a faux iguana texture on the fronts. Cabinets open to the touch, foregoing any visible handles or knobs. The ultra-modern island balances the more intricate details of the kitchen's perimeter with a waterfall countertop edge, sleek faucet, and contemporary light fixture.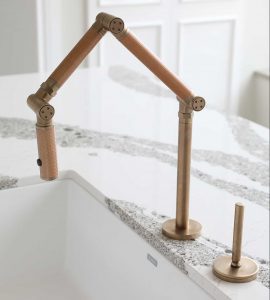 All these elements combine to create an eclectic look that isn't relegated to one design style but feels at ease in almost any setting.
This stunning kitchen is just one of many you'll find at the Normandy Remodeling North Shore Design Studio in Evanston. Stop by to take a look around and get inspired for your own remodeling project. For directions to the nearest Design Studio to you, visit normandyremodeling.com/showrooms. You can also find inspiration for your addition, kitchen, or major renovation at normandyremodeling.com or on Facebook, Twitter, Instagram, or Houzz.