A Touch of Backsplash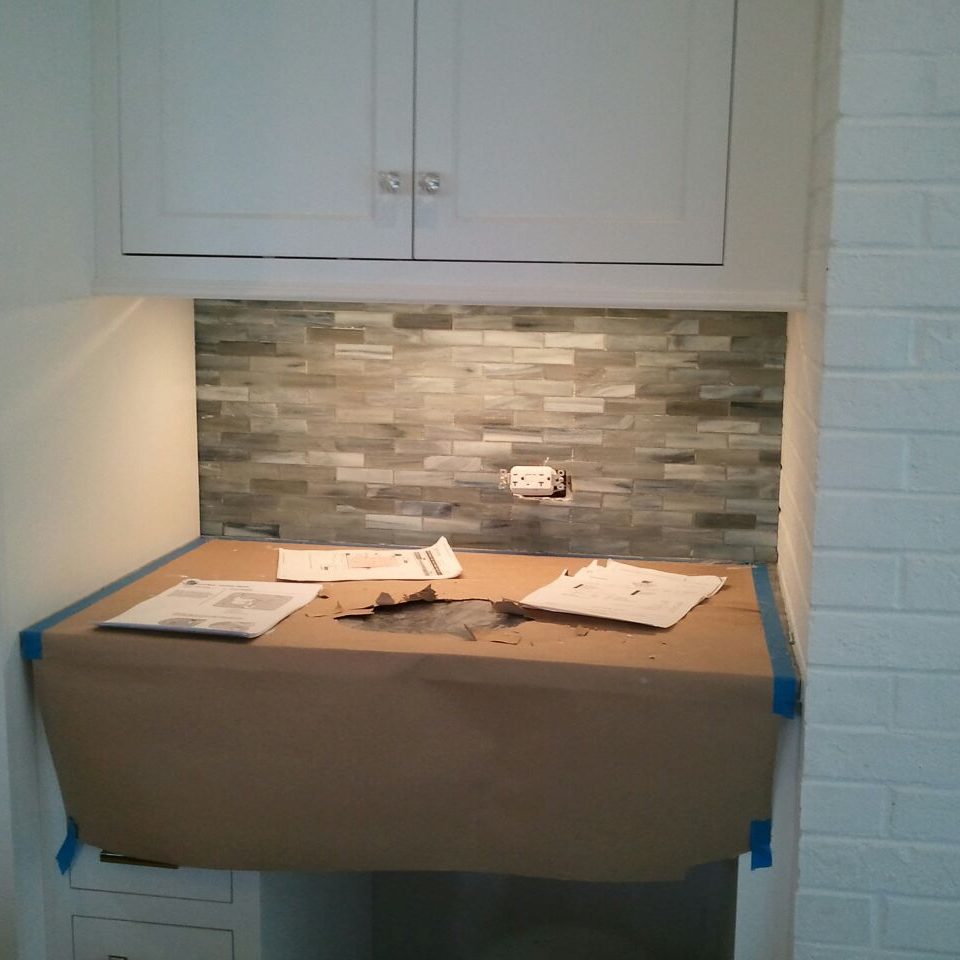 The backsplash tile is now going into Normandy Designer Leslie Lee's new and improved kitchen.  The tile brings the room together just as she had hoped, and I think you'll agree that it adds a lovely dimension to her newly remodeled kitchen.  You can follow the entire kitchen renovation from the beginning by clicking here.
"The backsplash is going in and I love it.  This 1″ x 4" brick pattern is a new size for this particular tile.  I love the color, the textured glass, and the shape. It seems to complement the granite and cabinets just as I had hoped.  Originally, I had not planned to have tile installed above the windows, but I think it will look so cool.  We always order extra, for cutting purposes, and in case a few tiles are broken.  So hopefully there will be enough left over to do the space above the window.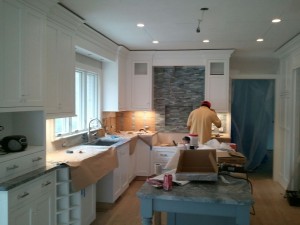 Once the tile is completed, the appliances should be coming soon.  I wanted to create a wall of built-in appliances, so we chose a 42″ built-in style refrigerator, built-in double ovens, and a beverage refrigerator that will hold wine and extra drinks (water, soda, beer).  For the cooktop, we chose a commercial-style 36″ range top with a griddle in the middle.  Once these are installed and the kitchen is up and running, Gary and I get-go to the Wolf / Sub-Zero showroom for a cooking demonstration and learn how to best use our new appliances.  Looking forward to that!"