Normandy Designers Created Award-Winning Projects for their Clients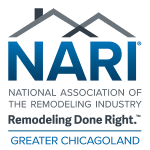 What do a kitchen, an entertainment center, a second story addition, and a powder room all have in common?  They are just a sampling of the projects that recently received Remodeling Excellence Awards from NARI Greater Chicagoland. In fact, there were 15 Normandy projects that claimed awards this year, representing renovations from 14 different homes in Chicago and the suburbs.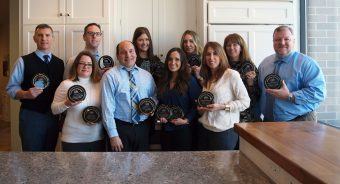 Ten different Normandy Designers took home awards for their clients' renovations including Leslie Lee, Jennifer Cross, Karen Chanan, Jeremy Paris, and Bill Peterson.  Troy Pavelka, Chelsi Smith, and Liz Reifschneider each took home two awards, and Ashley Noethe and Kathryn O'Donovan are each credited three award winning projects.
The 11 first place awards and 4 honorable mentions span projects from single interior elements to additions and whole home renovations. We'll be sharing details about all the award winning projects in the coming weeks. Watch for the project highlights to see more photos of these award-winning renovations and to learn about the families that get to call these beautiful spaces home.
If you're looking to get an award-winning renovation started for your own home, you can schedule a meeting with one of the talented Normandy Designers and Architects.  Still in the "thinking about it" stage? Sign up for one of the upcoming workshops or follow us on Facebook or Instagram to find daily inspiration.