Warm Up To The Idea Of A Warming Drawer
If your family has an on-the-go lifestyle, it may be difficult to find a time when you can all enjoy a meal at the same time. We've all been there, a practice runs late or you get that last-minute "stuck at work" call. "Fortunately, the warming drawer makes it possible for families to have fresh, hot meals despite their busy schedules," points out Normandy Designer Laura Barber, AKBD. "Prepare the meal when it's convenient for you and place the plate into the warming drawer to enjoy later."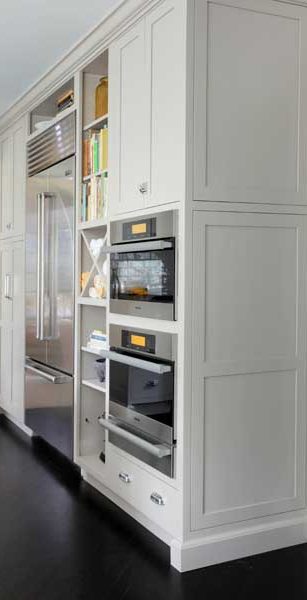 Most warming drawers are equipped with a moist setting, which gives the food its "just cooked" taste and appearance. Fried food can also be re-heated by using the crisp setting, ensuring that no French fry will be left soggy. These modern marvels can keep food warm for up to 2 hours without your dinner drying out.
A warming drawer is also great for entertaining, especially if you're hosting a big party or are serving multiple courses. Preparing and hosting a dinner party can be stressful trying to get the timing of the meal perfect on top of entertaining your guests. "A warming drawer enables you to prepare dishes ahead of time and keep them warm until everything is ready to serve," adds Laura.
Warming drawers are versatile and stylish. They can be placed below a wall oven, or even in an out of the way area of the kitchen. They can be designed to match your other appliances, with a stainless steel front, or have a paneled front that looks like the rest of your cabinetry.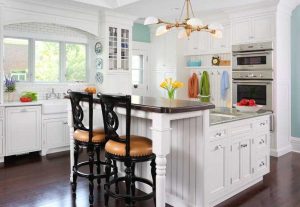 "If cabinet space is tight or if you don't think you will use a warming drawer often, many convection microwave ovens including a warming function. They are a great way to get a lot of functionality from one appliance," offers Laura.
Whatever your needs, warming drawers have been a staple of restaurant kitchens forever. Why not have the same convenience in your home? Set up a time with Laura to start talking about ideas for your kitchen, or find kitchen inspiration at an upcoming workshop. You can also find photos or follow us on Facebook and Instagram for even more ideas.