Showpiece Kitchen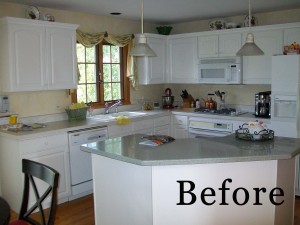 When Normandy Designer Ann Stockard met with these  Naperville homeowners, they shared their wishes for a highly functional, packed with storage, show-stopping kitchen.  The resulting kitchen that Ann designed and built met the homeowners' objectives and then some.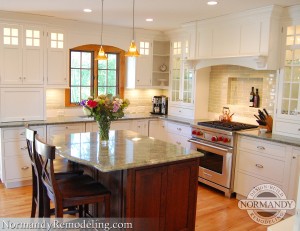 The white painted cabinets provide a crisp, timeless look, while the rich stained island provides a welcome contrast to the space. "Bringing the cabinet heights all the way to the ceiling provides additional storage space and makes the room feel taller," says Ann.
"Green granite countertops coordinate with the pale green subway tile in the backsplash, which also features a decorative beadboard vertical tile and glass mosaic insets."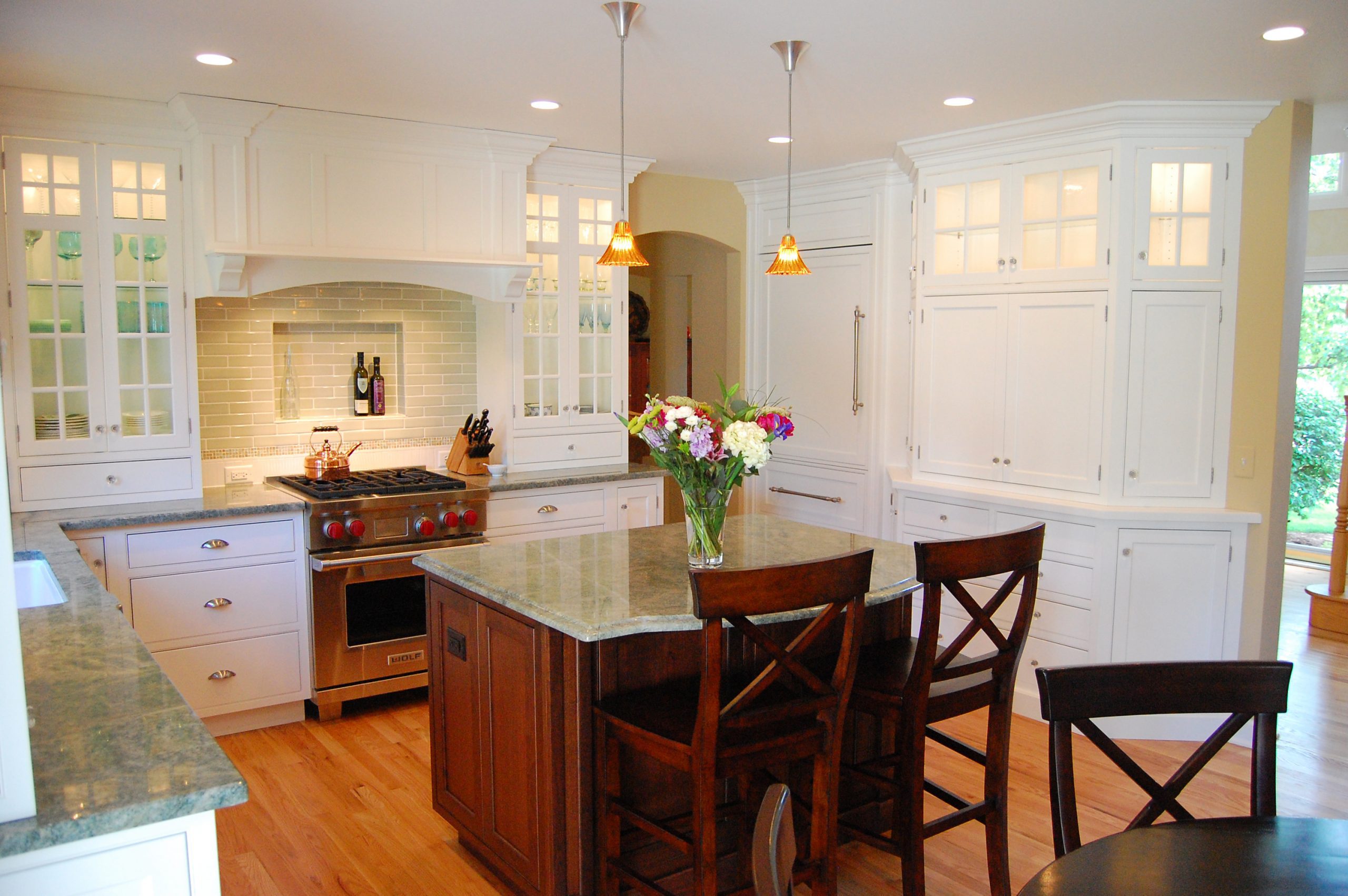 One of the notable layout changes that Ann made was reconfiguring the shape of the island.  The original island had an unusual shape that created a long distance between the prep area at the island and the sink and cooktop.  The new island shape has brought the prep area much closer to the sink, range, and refrigerator, making meal preparation much quicker and more enjoyable.  The shift in the island also allowed for the addition of a hutch cabinet for functional storage.
Lighting can have a dramatic impact on a kitchen, and this was no exception.  Additional overhead lights were added to provide highly visible work surfaces.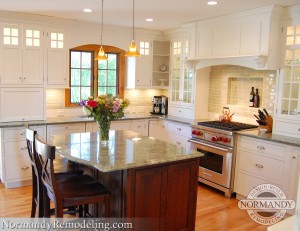 Decorative Swarovski crystal pendants over the island were carefully chosen to pick up the subtle amber hints in the mosaic glass accent tile, hardwood flooring, and window trim. An amber dupioni silk chandelier over the table compliments the Swarovski pendants while coordinating and tying together the amber tones of the room.
The newly made-over kitchen features a more user-friendly layout, additional storage space, and a timeless look that will make it the showpiece of the home for years to come.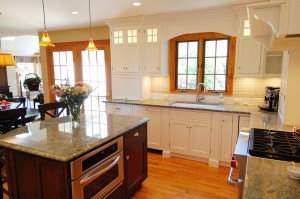 Thinking about creating your own show-stopping kitchen?  Then we invite you to see more kitchens that Normandy has remodeled, learn more about Ann's background, or schedule an appointment to meet with a designer.