Red and Blue Kitchen Designs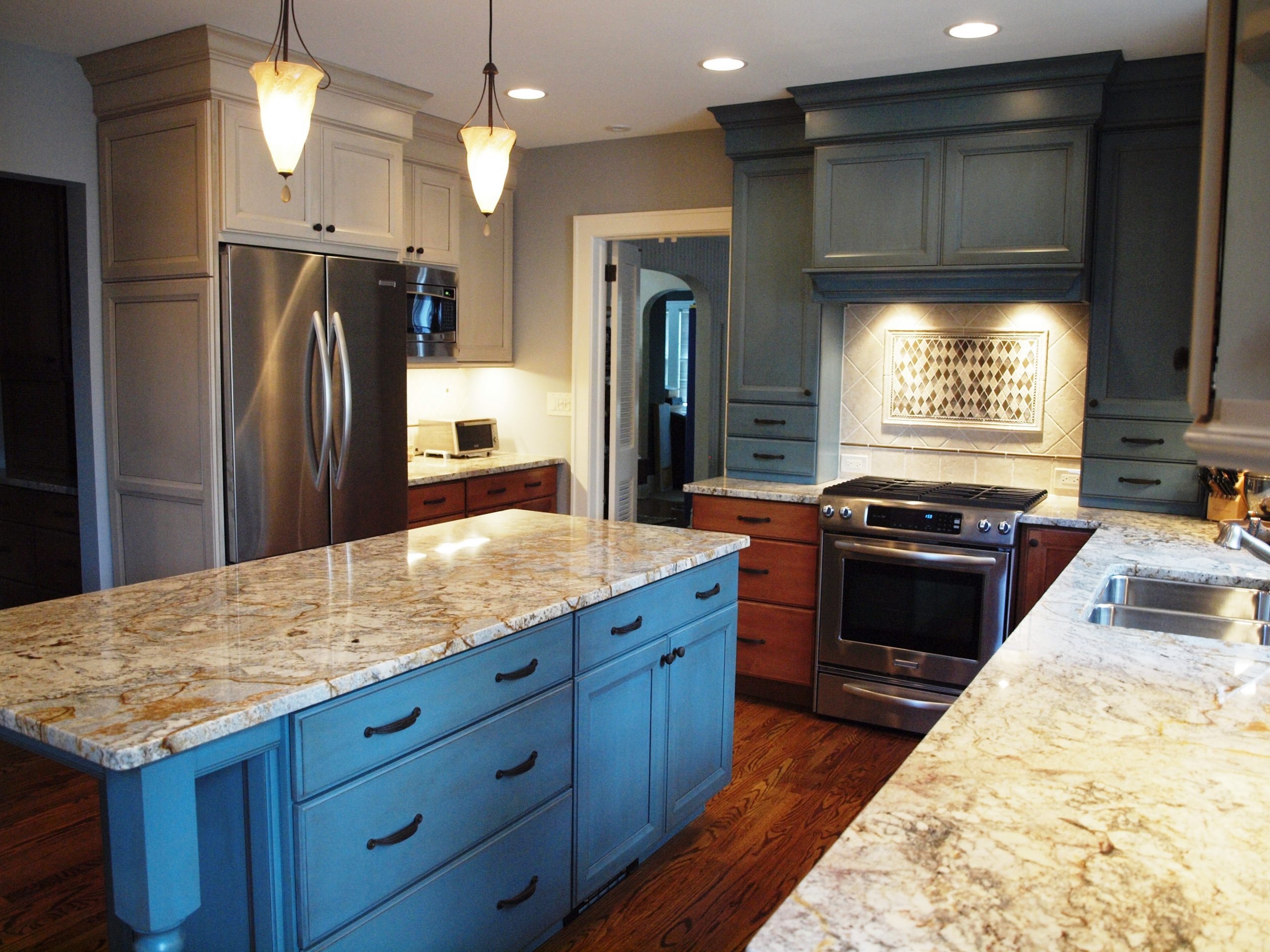 This time of year everyone breaks out the red, white, and blue. However, in the design world, red and blue are always popular colors to incorporate into kitchen designs. These primary colors in sophisticated shades can exude a sense of simplicity and strength.
Red and blue make a great focal point, accent, or main theme throughout the kitchen when done correctly. Since red in particular is a strong color, you don't want to overwhelm a smaller space with too much, but muted or more natural versions of blue in the kitchen can easily be incorporated into almost any space without becoming overwhelming.
"Given that red is a strong color, it opens the door to a variety of ways to incorporate a touch of red into a kitchen," says Normandy Designer Leslie Lee. Red tones can be bold, as in a fire engine red backsplash tile, or more natural and tending towards a rusty red or red rock-inspired earth tones. "Adding a pop of color to your kitchen has been a huge trend recently, particularly in the blue color range, and I see that continuing well into 2022 and beyond."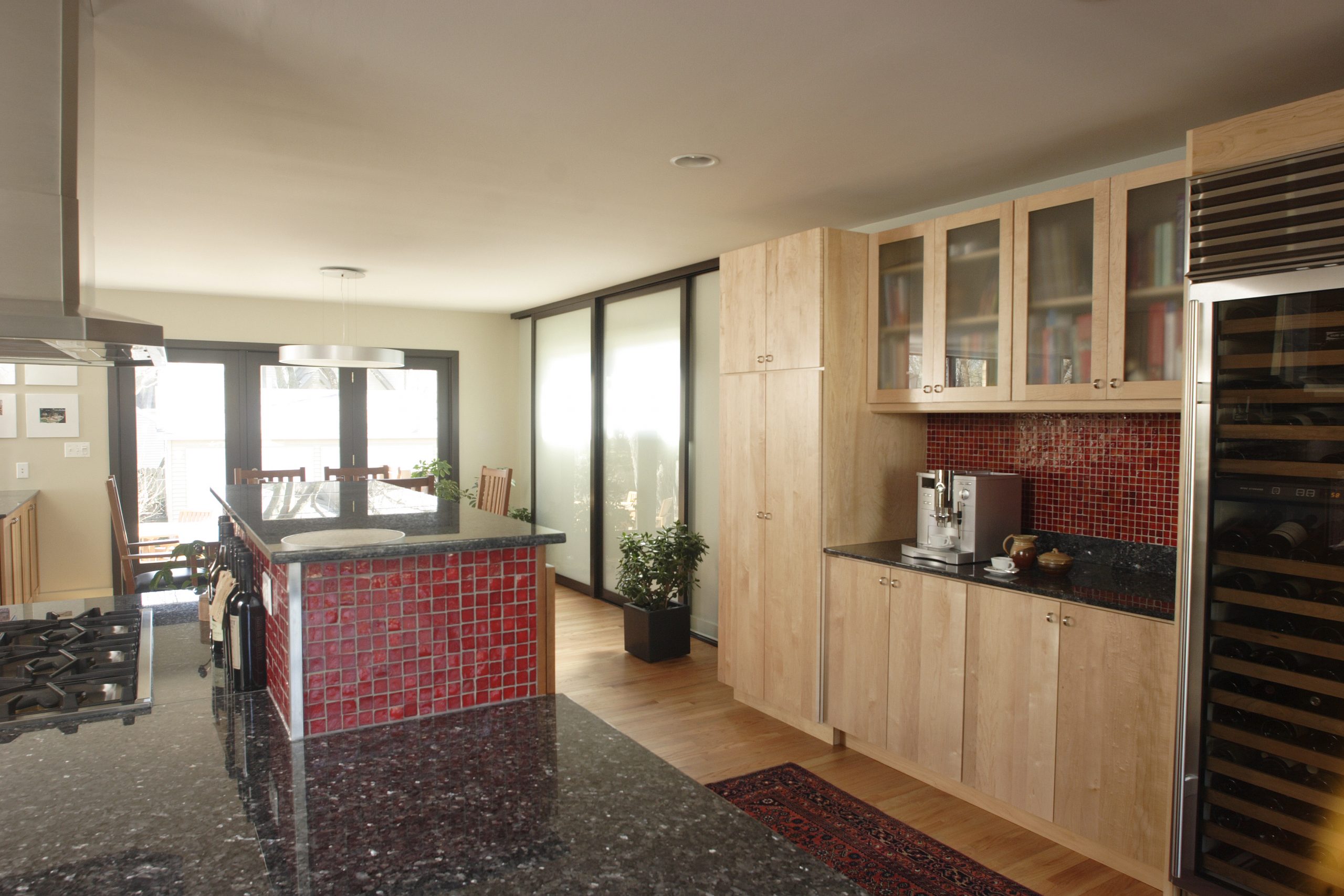 Whether you're trying to make a visual statement with color or looking for a perfect subtle accent in the kitchen, there is a wide variety of ways to incorporate red into your kitchen design. The warmth, character, and personality that these colors bring into any home are sure to be a stylish alternative for years to come. To discover how to incorporate color into your kitchen, schedule an appointment with Leslie today. You can find more inspiration in the Normandy Remodeling photo galleries or follow along with us on Facebook, Instagram, or Pinterest.