Preserving a Vintage Feel in a Newly Remodeled Space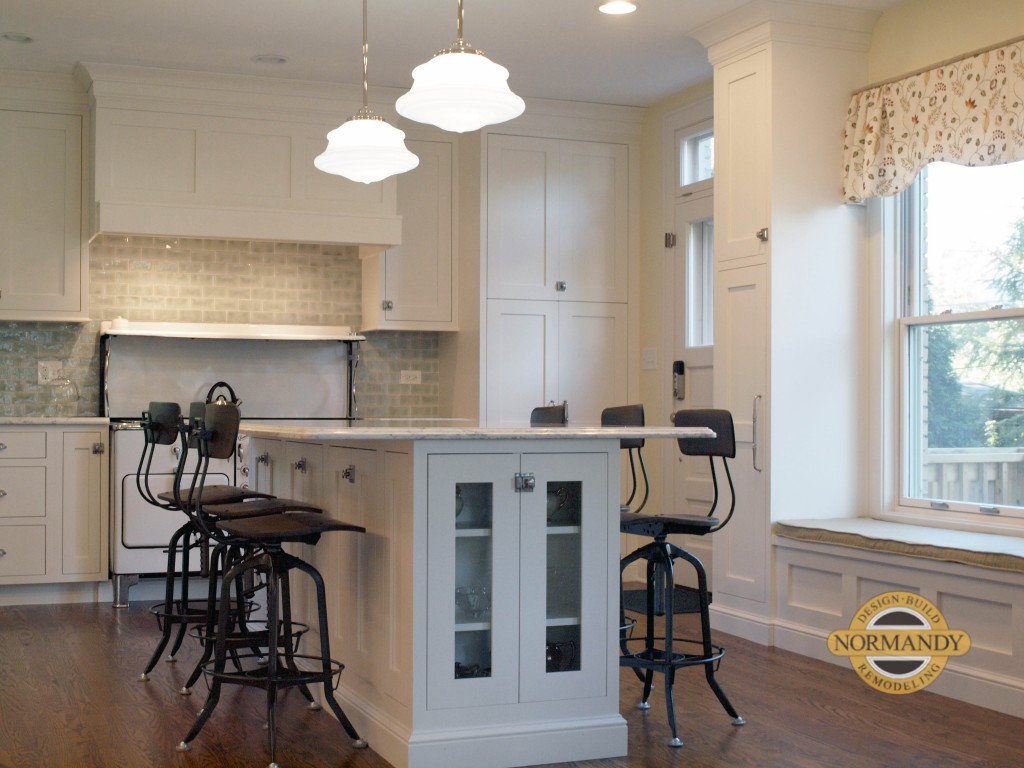 While an older home offers plenty of character, oftentimes the layout is no longer practical for today's modern family. The good news is that when the time comes to remodel, there are plenty of options that will allow homeowners to maintain the charm and integrity of the home, while adding useful updates that will improve day-to-day function.  One example is an Oak Park kitchen remodel by Normandy Designer Karen Chanan, which skillfully blends old with new.
Prior to remodeling, the kitchen was outdated and there were plenty of adjacent spaces that were underutilized. These closed off, blocks of room included a secondary room, dining room and butler's pantry.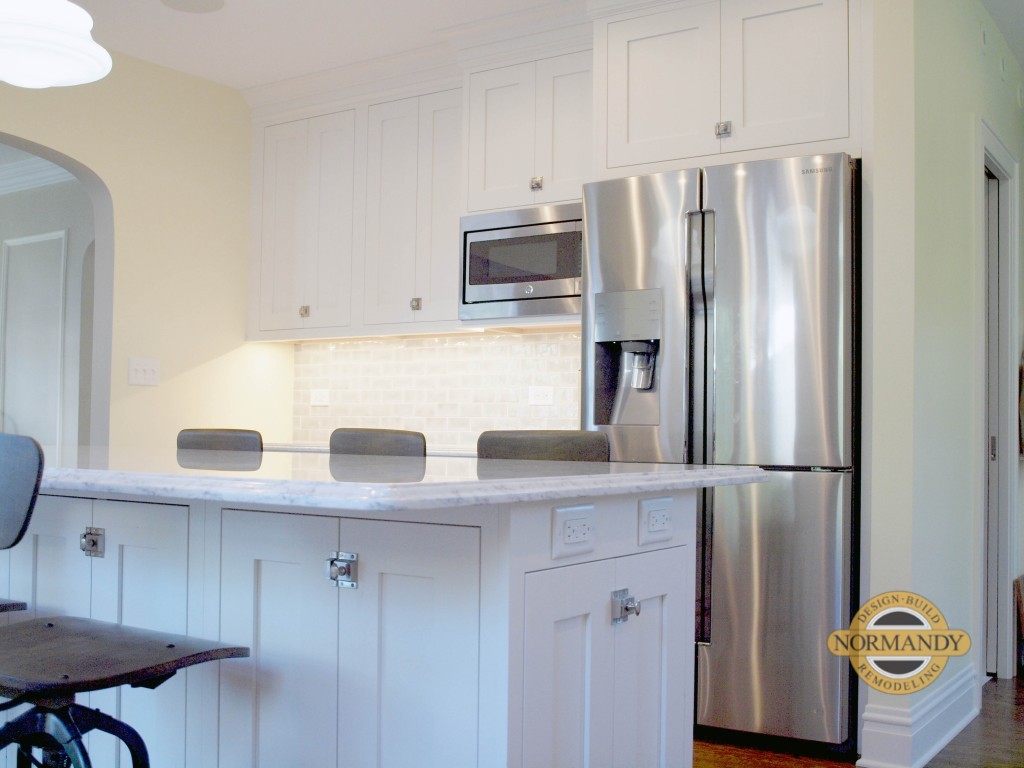 "The challenge was that we had all of these little spaces," said Karen. "Ultimately, we came up with a design concept that used these rooms to create a larger, more functional kitchen."
"Now, the kitchen opens directly into the dining room, so it is one big space," added Karen. "To stay true to the home, we created the arch that separates the dining room from the kitchen."
The kitchen was also enhanced with new updates such as white cabinetry, a mint, ceramic backsplash and quartz countertops. Additionally, the new layout allowed for a large island with seating.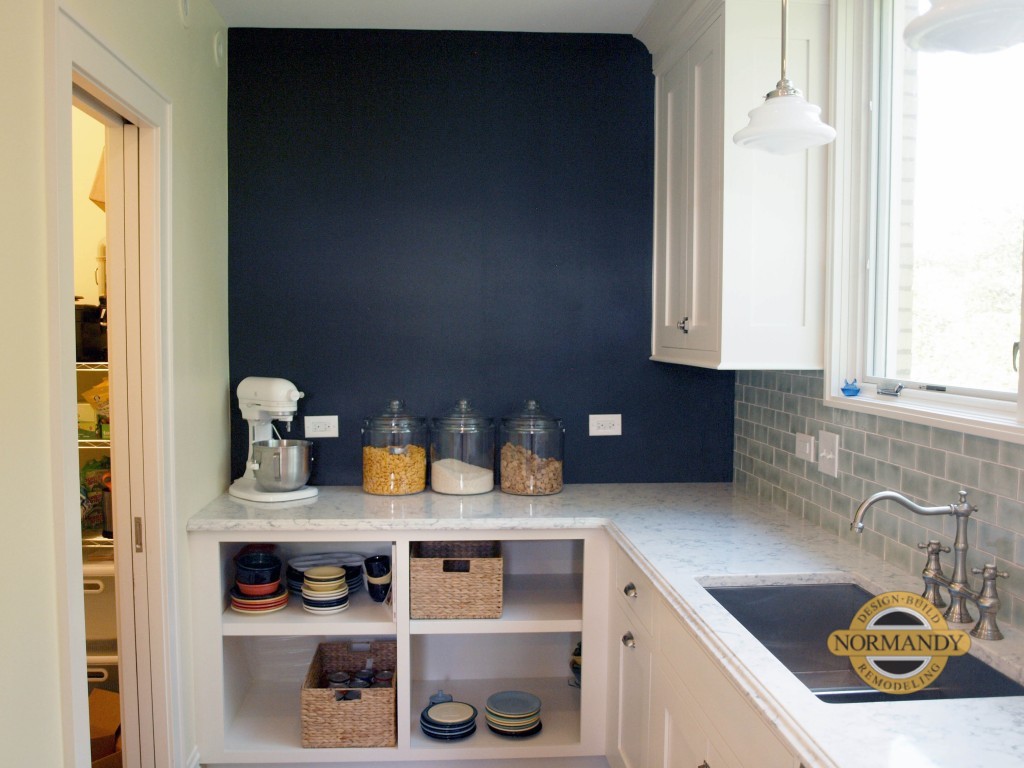 However, not everything was shiny and new. The homeowners wanted to preserve some of the history of the home and opted to maintain its original, vintage stove.
"We designed the kitchen around this vintage stove," said Karen. "First things first, we had to understand how to properly remove and reinstall it. From there, we designed cabinetry that would accommodate the lever on the left-hand side, which turned on the broiler."
"You'd never know, but the piece of countertop next to the stove flips up, providing access to the lever when needed," mentioned Karen.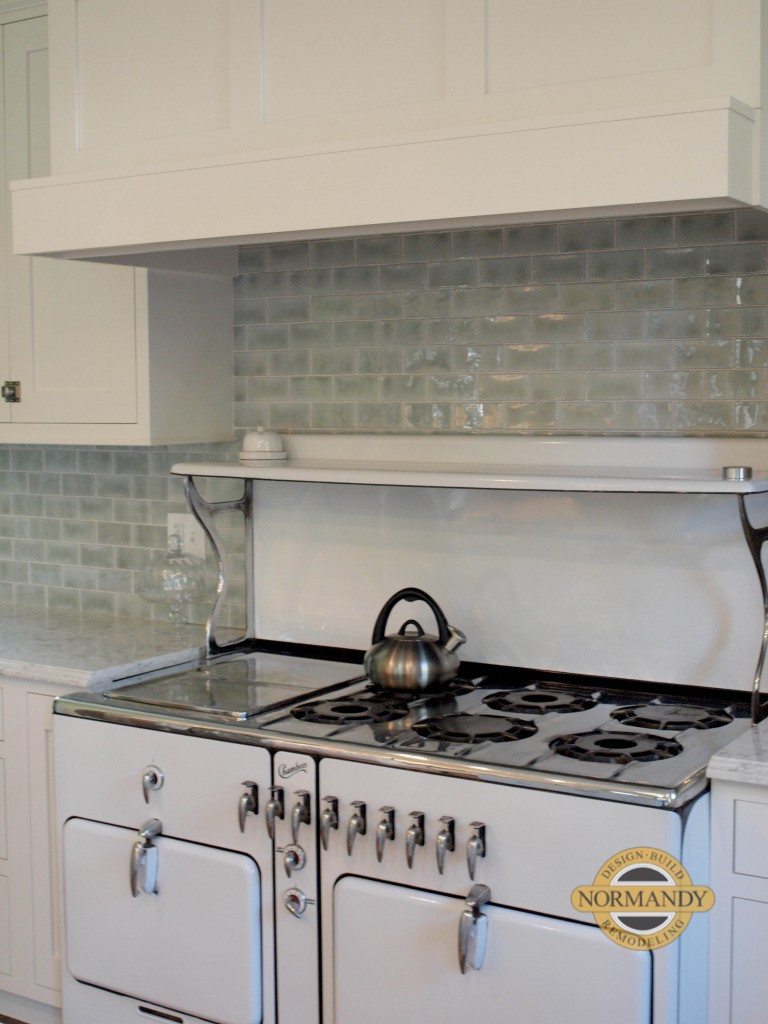 Additionally, care was taken with the design to enable the homeowners to easily slide the stove out should it need to be repaired.
All in all, this stove and the new arch help to maintain the original disposition of the home, while a new layout and updated materials breathe new life into the space. If you have a vintage home you are looking to remodel, set up an appointment with Karen to discuss design ideas for your space. Or, register to attend an upcoming seminar to learn about the remodeling process. You can also follow Normandy Remodeling on Facebook, Twitter and Instagram for more design ideas and inspiration.