North Shore Designer Joins Normandy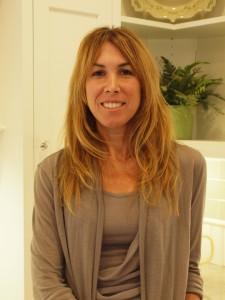 Normandy Remodeling is excited to welcome North Shore designer Karen Chanan to their team.  Joining the Normandy team from Riverwoods, IL, she views her clients as partners in the design process and believes that the relationships she builds are just as important as the projects she helps facilitate. "Design has always been interesting to me; even as a kid I could spend hours in a furniture store getting lost in ideas," commented Karen.  A life-long passion for interiors led Karen to the Harrington College of Design, then to managing her own interior design firm, and finally to Normandy where she specializes in kitchen and bath projects.
"I wanted to expand on my experience and felt that working with Normandy, with a full staff of architects, seasoned designers, and project managers, will take my work to the next level," commented Chanan, "I've found them to be a great group of people to work with, very supportive and talented with a wealth of experience."
Karen's collaborative design approach combined with her experience in the areas of color, texture, and functionality, helps her clients reach their project goals; achieving the ideal solutions for their homes, lifestyle, and budget.  Normandy is a strong supporter of Karen's design philosophy that a home should be a reflection of the homeowners, painting a picture of who they are, where they've been, and what they love.
"We're thrilled that Karen has decided to join our design team, she's a very talented individual with a fantastic eye for design," says Co-Owner Andy Wells. "Her interior design experience will be a great asset for our ever-increasing North Shore client base."  Karen, who was raised in Wilmette and attended New Trier High School, currently resides in Riverwoods, an ideal location to serve Normandy's North Shore clientele.
To utilize Karen's interior design expertise in your upcoming project, schedule a complimentary appointment with her today!