Kitchen Pot Filler Faucets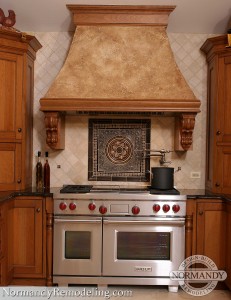 If you're one that does a good deal of cooking, then incorporating a pot filler into your kitchen design is something that you won't regret. This convenient fixture will quickly become one that you won't know how you ever lived without.  Gone are the days of lugging a heavy pot filled with water from the sink to the range. Pot fillers are located right next to the range, since that's where they're utilized the most.
It's also good to think about including one if you plan on aging in the home, as the task of carrying the pot of water can become a safety hazard as you grow older.
Find more photos of kitchen conveniences in our photo gallery, or sign up for one of our upcoming kitchen remodeling seminars to find even more inspiration.