Double Island Kitchen Design Ideas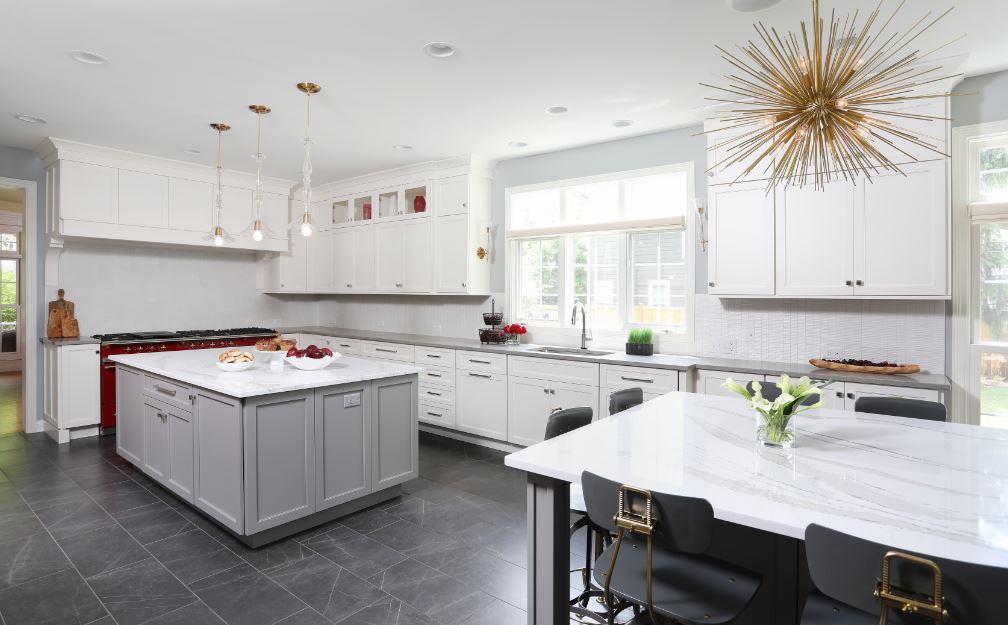 Incorporating double islands in a kitchen is a great way to achieve multiple goals. In this home, an active family uses the kitchen as their base of operations, and having two islands makes the kitchen ultra flexible for meals, catching up over cookies or extra work and study areas.
"When space allows, double islands are a good way to maximize traffic flow without sacrificing storage," says Normandy Designer Liz Reifschneider.  "This kitchen now has room for people to gather around one island while food is being prepared on the other, or one can offer hors d'oeuvres while the other offers seating – it just opens the door for added functionality and regular usage of the entire space."
"The key to making double islands work in a kitchen remodel is having adequate space," explains Liz.  "It's really not something that's easy to pull off in a small space without your kitchen looking cramped. Liz adds, "Islands are an attractive focal point, but it's important to make sure their scale is not too overwhelming in relation to the rest of the kitchen."
If you're thinking of remodeling your kitchen, set up a time to talk to Liz about bringing your own vision to life. You can find inspiration in the Normandy Remodeling photo galleries. We also invite you to stay social with us on Instagram, Facebook and Pinterest, where we share more projects and ideas.