"Jennifer Runner is Awesome!"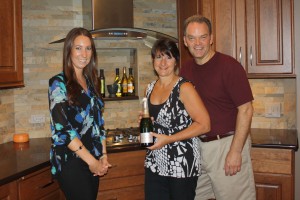 It's always nice to know that when people work with us on a remodeling project, they tend to love our staff as much as their new space.  One of our talented designers, Jennifer Runner, recently received another letter from a Naperville client praising her expertise and design skills.  It was so sweet we couldn't help but share it!
"Jennifer Runner is AWESOME. We are completely satisfied with the renovations that Normandy installed under her direction for our Kitchen, Master Bath, and Main Bath. Details are below, but most importantly, we have praised Jennifer to all of our friends and family, referred 3 people to her of which 2 have met with Jennifer, and 1 is working with her on design ideas.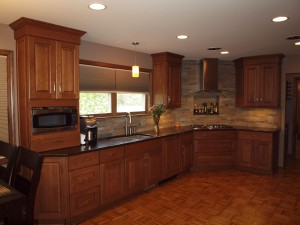 Okay, so Jennifer was clearly the most impressive and understanding of the 3 different designers/companies that were in competition to win our business. Jennifer's designs were truly transformational, she brought vision, insight, and excellent taste to our discussions and plans. She LISTENED and incorporated our thoughts and wishes into her designs and material selection.
There were several modifications along the way and she was always positive and responsive in guiding us to the ideal designs we envisioned. Throughout the entire process, Jennifer was attentive and responsive.
The craftsmanship of all aspects of the construction is top-notch (plumbing, framing, electrical, tiling, wallboard, floor refinishing, cabinets and countertops, and fixtures).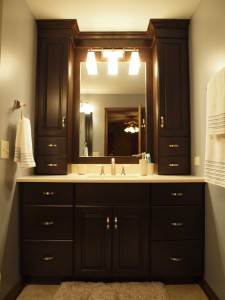 The construction phase took longer than we hoped, but it was exactly the number of weeks quoted at the outset. Top grade work doesn't happen in 3 weeks, so the quality of the outcome is determined by the time and effort invested in the project.
I would recommend Normandy to anyone, and I would (and have) highly recommend that you work with Jennifer Runner. She is awesome."
This is just one of the letters Jennifer, among our other designers, has received from a client.  "I'm always happy to receive a letter like this from a client, successful remodeling requires such a collaborative effort to achieve the client's ideal home, and it's nice to know how satisfied they are with the final result," comments Jennifer.  To start creating your ideal space, schedule an appointment with Jennifer today.