Get the Look of a Built-In Fridge
No one wants a huge refrigerator sticking out in the middle of their kitchen, right? Taking your fridge from exposed to enclosed is a great way to give your kitchen a custom look. A built-in refrigerator provides an upscale look and there are a couple of ways to achieve it without breaking the bank.
First, you should determine the type of refrigerator you need, as space limitations in your kitchen can influence your choice.
"Built-in" fridge is a general term that means flush with your cabinets. A variety of tricks can help you achieve the integrated look without the cost.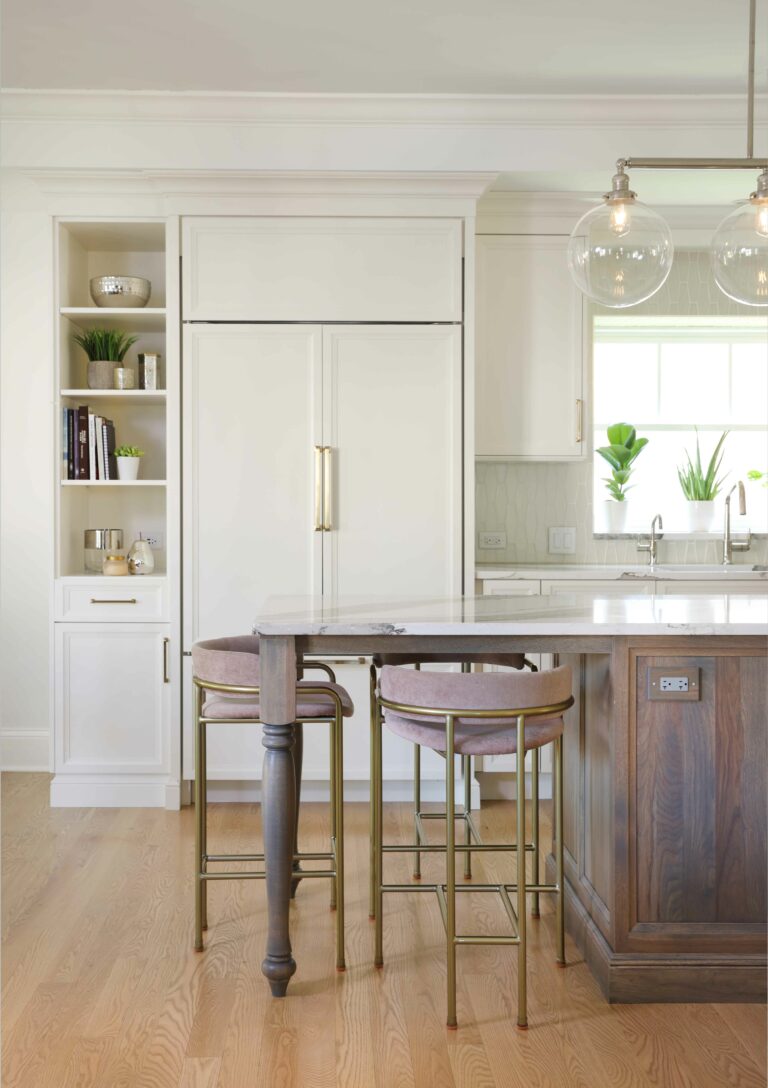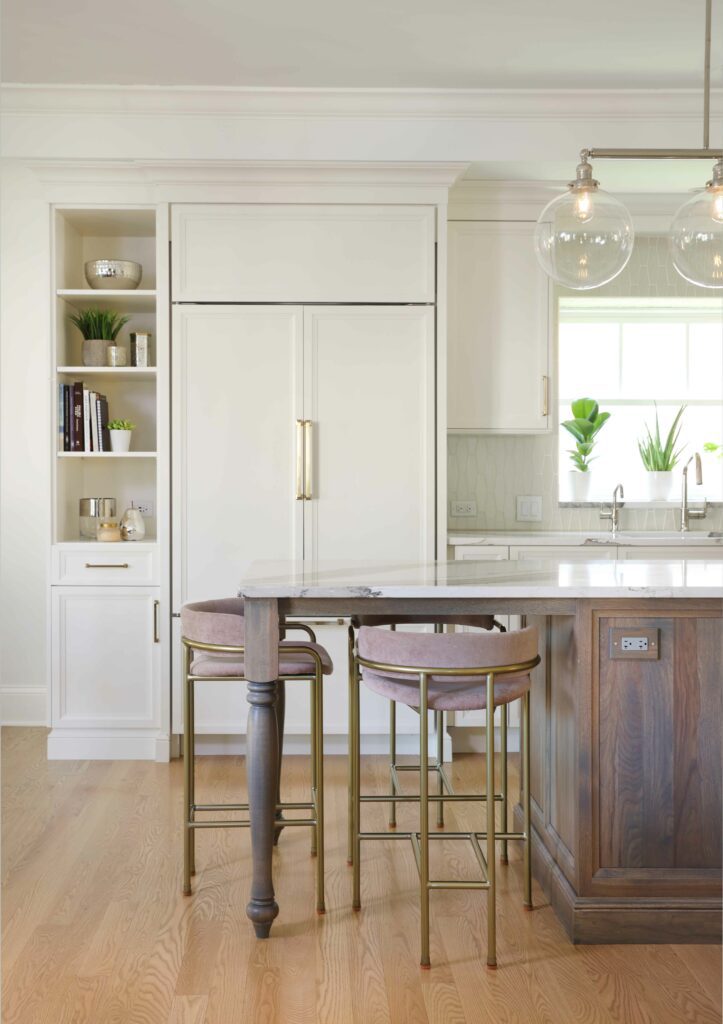 Counter-depth refrigerators are a great option to give you the sleek, fitted look you want. They may extend slightly beyond the countertops but you can equip them with panels to match your cabinetry for an integrated look. The downside with these refrigerators is that they have less usable space than other options, and can cost a little more.
A free-standing refrigerator is another option but a bit harder to camouflage completely as they are deeper and aren't flush with surrounding countertops. Building cabinetry around the refrigerator or installing matching wood panels to cover the top and sides can help. A finish or trim kit that matches the cabinetry can also help it blend in. While this fridge costs less, the tradeoff is accepting a semi-built-in look.
There are several ways to get the streamlined look of a recessed refrigerator that mimics the built-in version. It's just a matter of planning what works for your space and budget.
If you are looking to update your kitchen with a custom upscale look or contemplating more extensive changes to your home, you can set up a time to talk with one of our Designers about the possibilities. You can also learn more about kitchens and other remodeling projects at an upcoming workshop. Check out the photo gallery or follow Normandy Remodeling on Facebook and Instagram for even more home tips and inspiration.