Olympians in Remodeling
While remodeling isn't an Olympic sport, Normandy Designers still require some of the same qualities as the athletes –such as dedication, determination, and expertise. Additionally, our team competes against other designers from across the country, with their work reviewed and evaluated by a panel of judges. Therefore, in honor of the 2016 Olympics, we have decided to share a recap of three of our favorite projects that have earned gold, silver, or bronze awards from Professional Remodeler Magazine.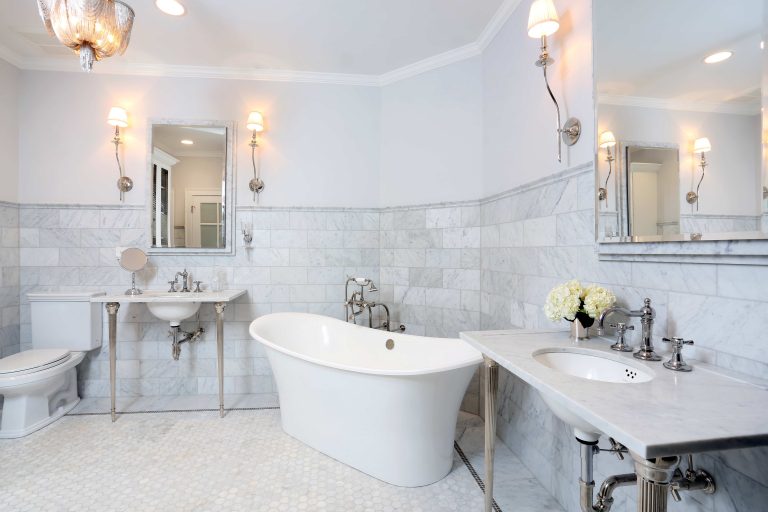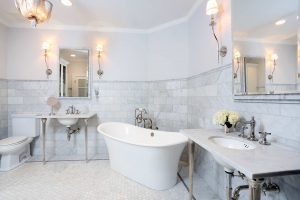 Master Bathroom Remodel, Gold Design Award – This master bathroom is a Parisian-inspired masterpiece. Overall, the luxurious and spa-like space includes soothing tones, Carrera marble, and a free-standing bathtub comprised of volcanic limestone. Elegant sconces and a glamorous chandelier also provide ambient lighting.
Kitchen Remodel, Silver Design Award – This transitional kitchen has a mix of classic and modern design elements. A few details include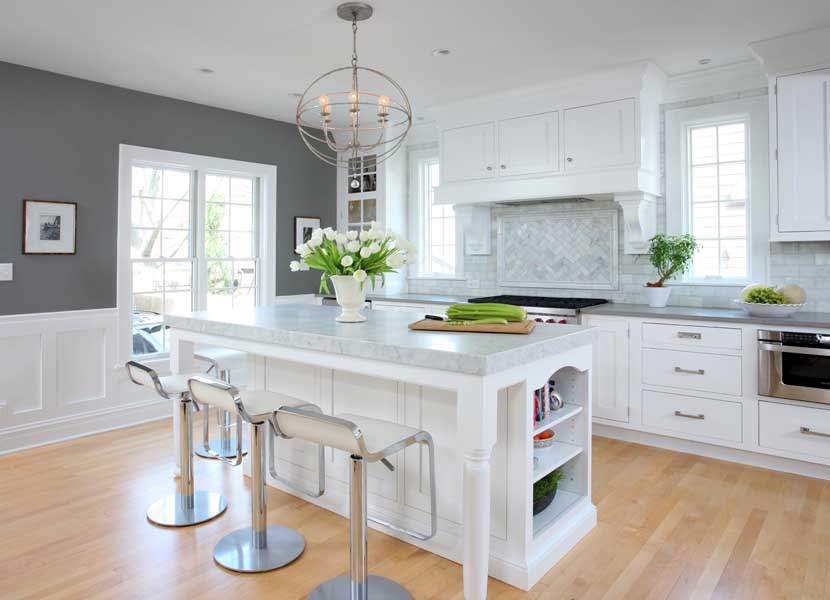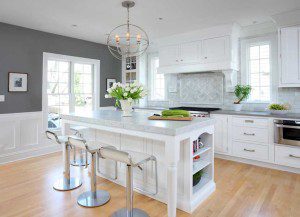 traditional moldings and corbels as well as a contemporary light fixture and chunky island countertop. The bright white and soothing grays are simple, yet also provide a striking contrast. The large island and nearby beverage fridge also make this kitchen ideal for entertaining.
Finished Basement Remodel, Bronze Design Award – During this renovation, an unfinished basement was transformed into a hot spot for entertaining family and friends. Overall, the space has a high-end, eclectic vibe with a wet bar, lounge, and gaming area.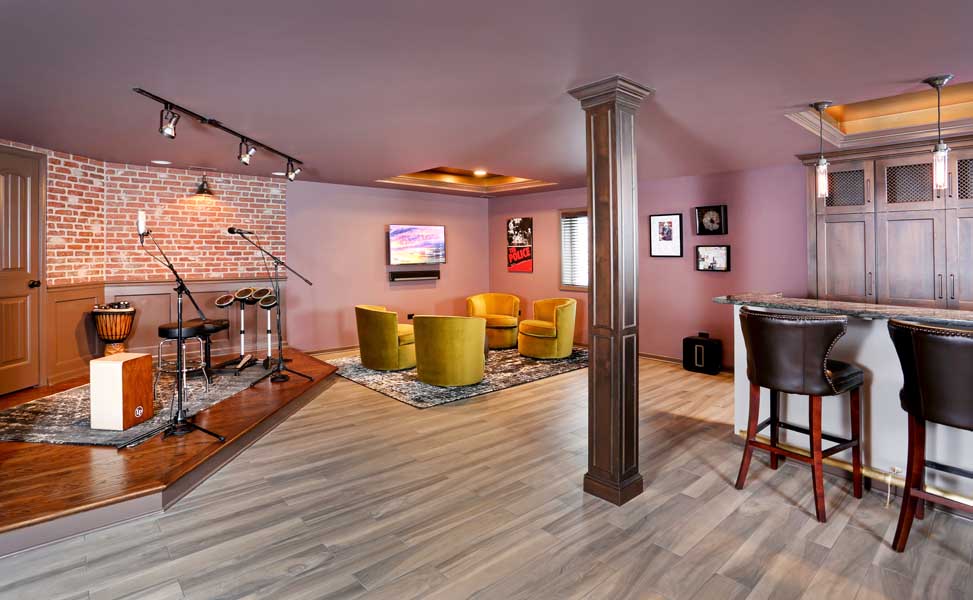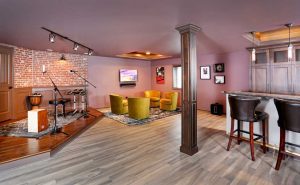 Additionally, a custom stage is front and center and was designed for this musically gifted family to showcase their talents.
Enjoy following this year's games and continue to check out our awards and recognition page to view more of our award-winning work. You can also follow Normandy Remodeling on Facebook, Twitter, and Instagram for design ideas and information.