The Key to Choosing an Exterior Door
Knock, knock. We have some big news for you. When completing a home addition or major remodel, the type of door you select is just as important as what lies behind it. Exterior doors are an opportunity to reinforce the style of your home. It's best to work with your exterior in order to find a complementary look.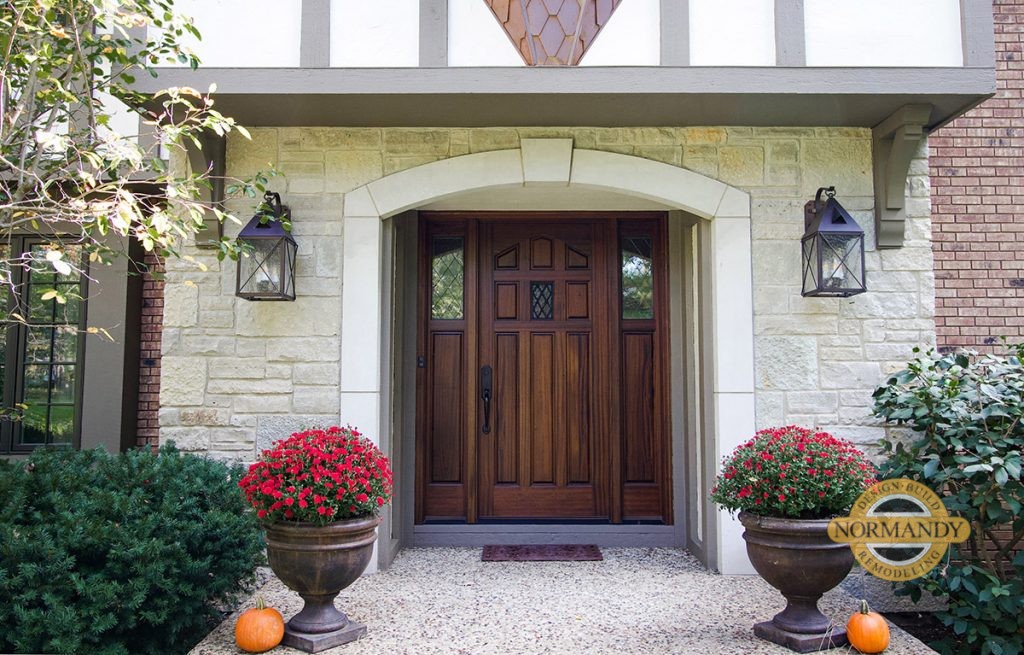 When considering the right door, style plays a major role in the decision-making process. However, before making any selections, you need to consider what will work best with the architecture of your home. With this in mind, there are an endless amount of door types and style variations to choose from.
A few popular choices include the traditional look of a six-panel door, the classic lines of a shaker-style door, or the combination of glass and clean lines in a prairie-style door. Another route to take is creating a customized design. This gives you more freedom to be creative and specifically tailor your door to your home. A few examples include adding stained glass, wrought iron detailing, or unique designs within the woodwork.
Choosing the right style door can add to the personality of your home, but curb appeal isn't the only factor. The right materials are just as important as the design.
In addition to being aesthetically pleasing, a front door needs to withstand all of the elements (rain, sun, snow) and keep out intruders. Choosing the right material can ensure long-lasting durability and security. Three common selections include wood, composite, and steel and each has its merits.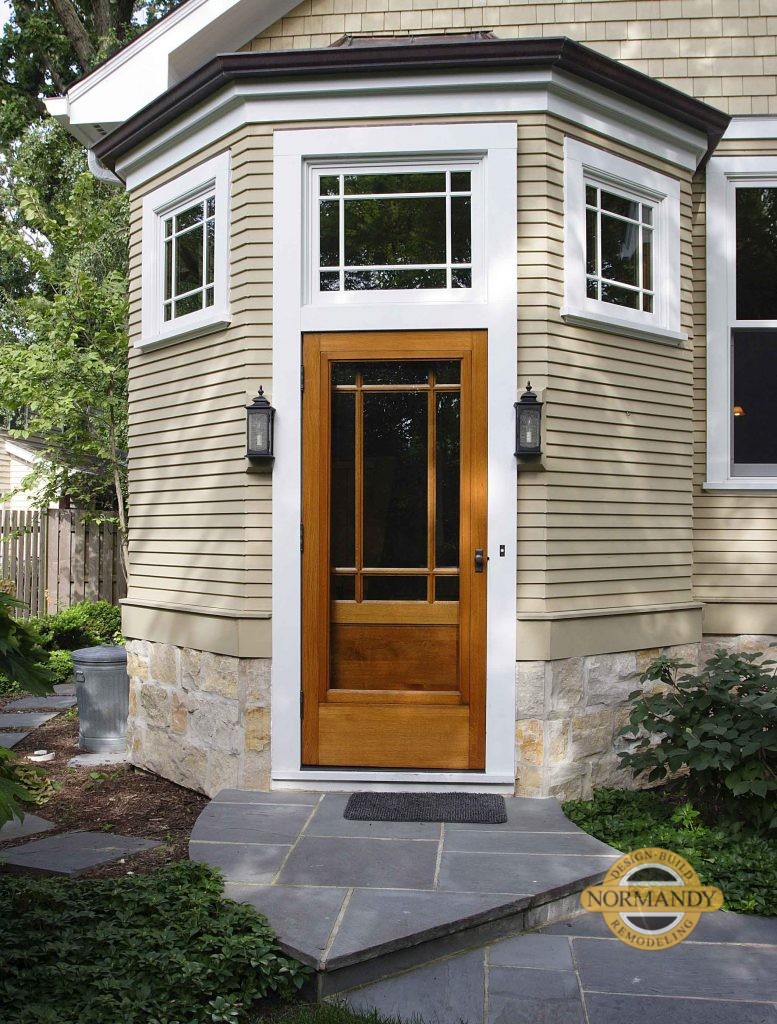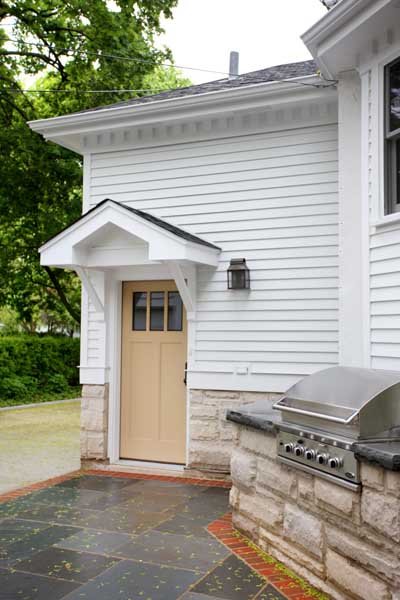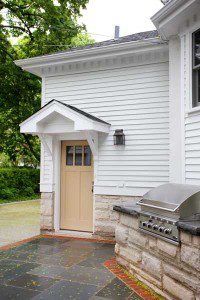 Solid wood is a popular choice, however, wood doors typically work best in covered entryways. The protection from the elements typically leads to less maintenance.
If your entryway is not covered, a composite is a viable option. This material can mimic the look of natural wood, and it is extremely durable and requires very little maintenance.
Another durable entry door material is steel. Steel is frequently the most economical choice but has limited style options. It is an extremely sturdy door, but it will be more prone to dents, dings, and rust over time.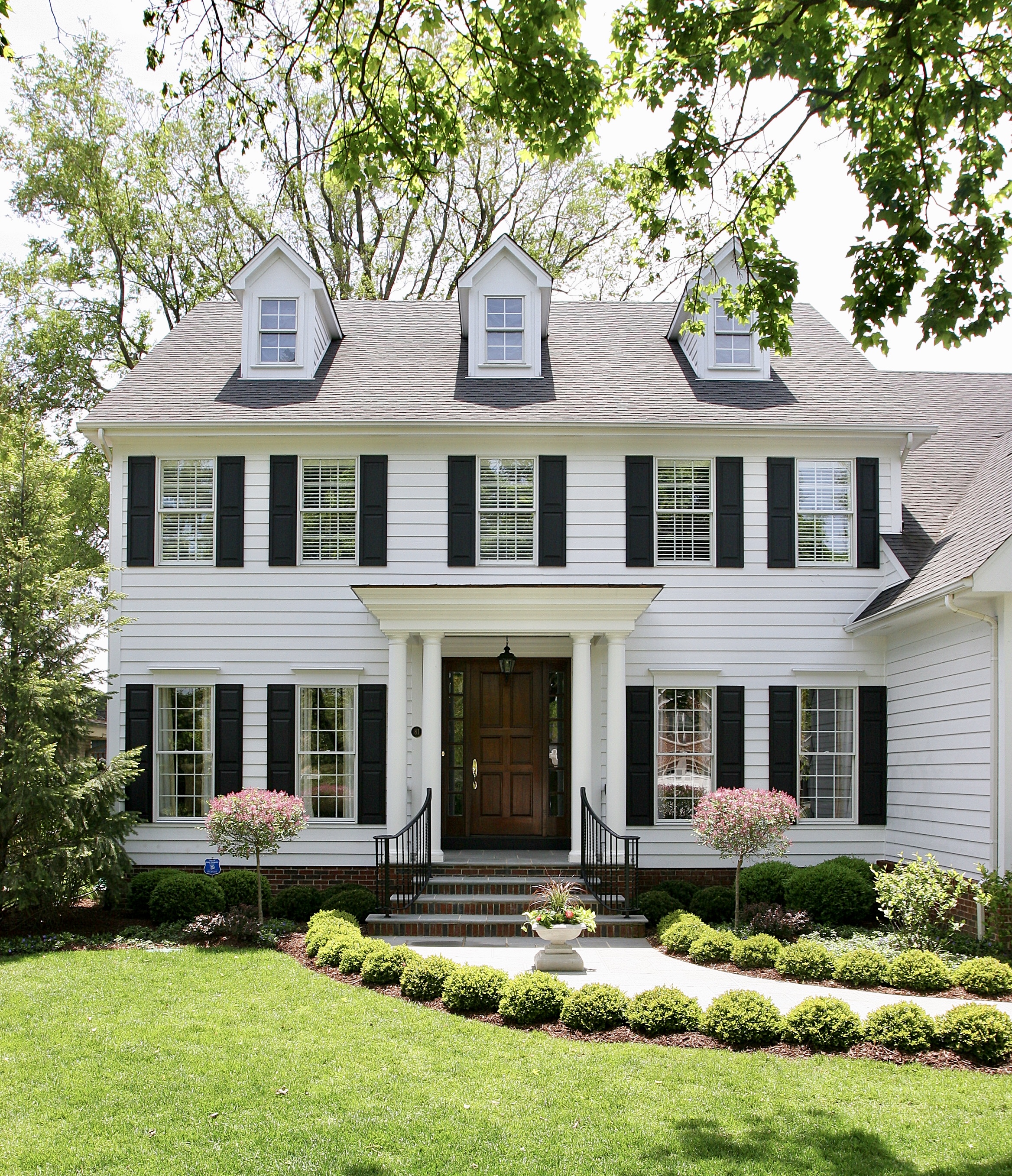 Small details like hardware can also make a big impact. Selecting unique door knockers and handles can make a world of difference and adding glass panels is another way to add visual interest.
Not all doors are created equal, so if you are contemplating an addition or a whole home renovation project, you can set up a time with one of our Designers to talk about the possibilities. You can also learn more about additions, kitchens, or other remodeling projects at an upcoming workshop. Check out the photo gallery or follow Normandy Remodeling on Facebook and Instagram for even more home tips and inspiration.