Getting a Good Grip on Cabinet Pulls
In addition to picking out a cabinetry style for your kitchen remodel, you'll also need to decide on hardware. In addition to assisting in the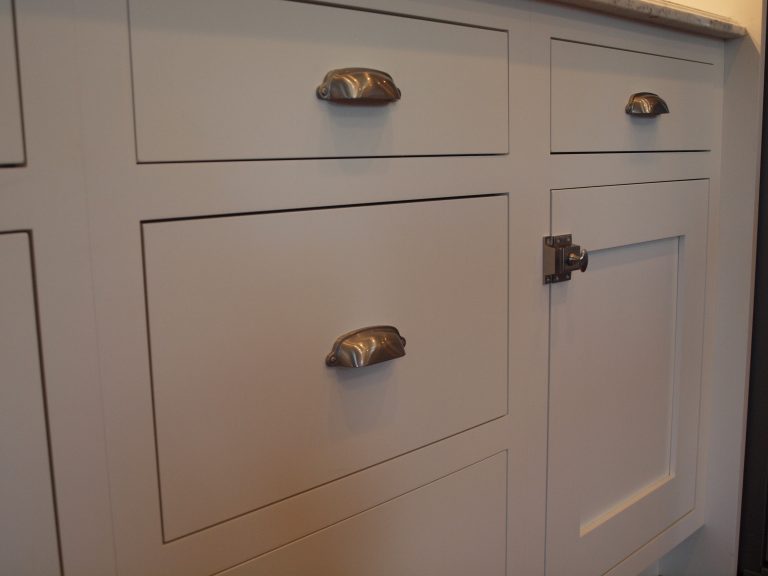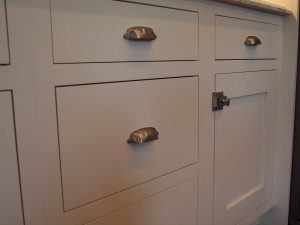 process of opening and closing your drawers, cabinet pulls can also add to your overall design. While there are a variety of pull styles, Normandy Designer Karen Chanan has two popular pulls as well as some general tips for finding hardware that is right for you.
Two popular cabinet pulls include:
Cup Pulls – These pulls are very classic and often found in vintage kitchens. Additionally, they can be incorporated into traditional or transitional homes too.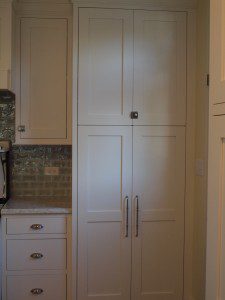 Bar Pulls – Bar pulls are extremely popular in modern kitchens.
"Currently, bigger bar pulls are more on trend in a larger, contemporary kitchens," said Karen. "However, your overall decision for pulls depends on your style."
It's important to note that you don't always have to stick to pulls. You can also mix and match different pulls and knobs.
"You can select all pulls, knobs or a mixture of both. It's all a matter of personal preference," said Karen. "However, when you are picking out hardware, it is important to actually go look at it and see how it feels in your hand."
"Hardware might look right, but it is not always comfortable," added Karen. "Some pulls may be too shallow and certain knobs can feel too small. Therefore, you'll want to test it out."
Get started working on your kitchen remodel design and decisions by setting up an appointment with Karen. Or, register to attend an upcoming seminar to learn more about the remodeling process. You can also view the Normandy photo gallery or follow Normandy Remodeling on Facebook, Twitter and Instagram for more design ideas.