Designer Finds from KBIS 2014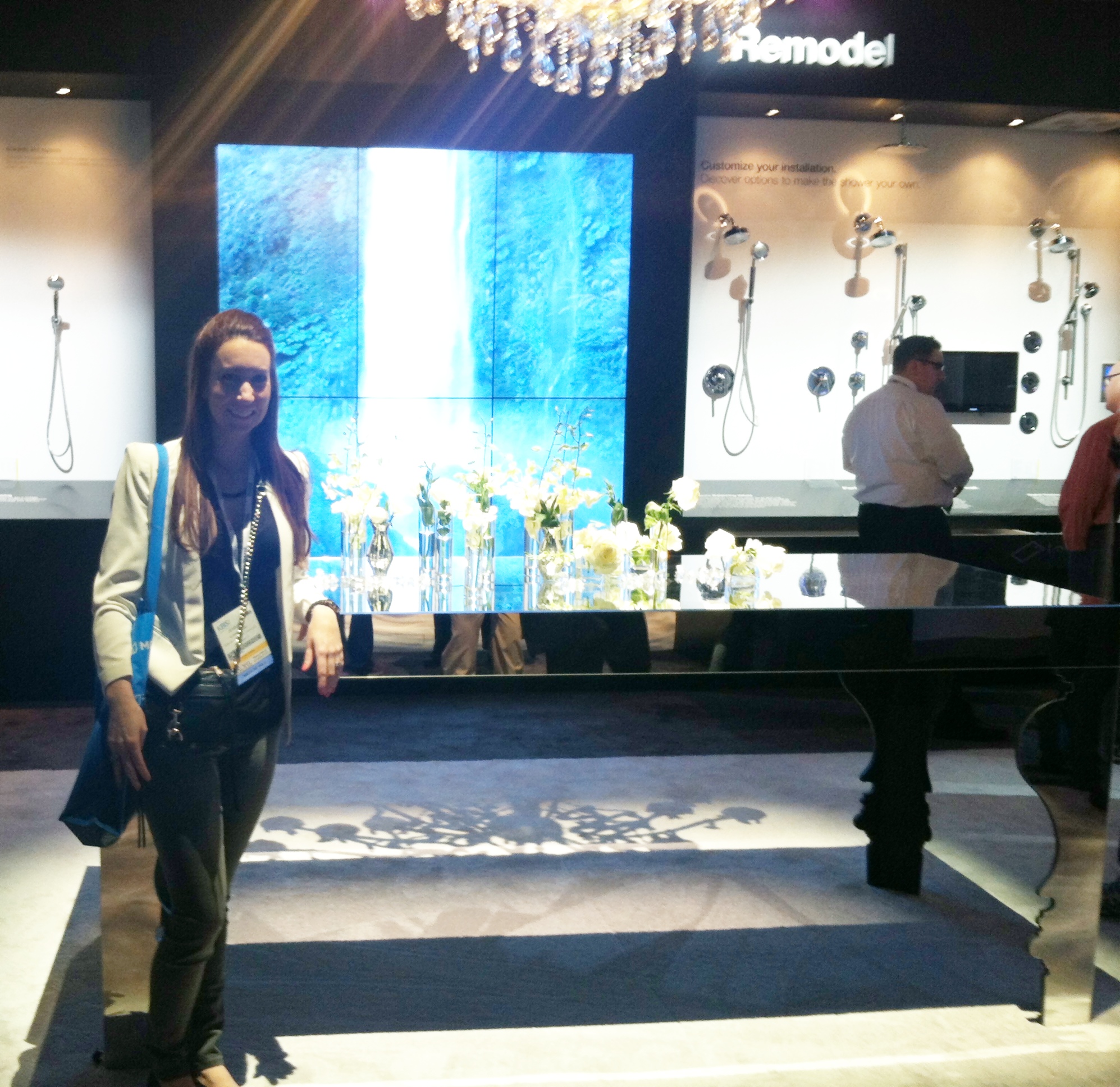 Normandy Designer Jennifer Runner, AKBD just wrapped up her visit to the massive Kitchen & Bath Industry Show (KBIS) 2014 in Las Vegas and shared some of her recent finds.  While this trade show has elements for both kitchens and bathrooms, two of Jennifer's favorites from the show focus on the bathroom shower.
Kohler's popular Moxie showerhead is now available in a rain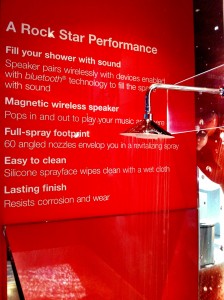 shower (seen at left).  Less about water and more about music, this pop-in speaker syncs wirelessly to your music, letting you get serious about singing in the shower.
Delta has a new option available for several of their showers called Temp2O that displays the water temperature along with an indicator light to let you know if it is too hot or too cold (pictured Right).  Winning Best of KBIS, Gold for 2014, this feature would be especially useful when setting a temperature for kids or pets.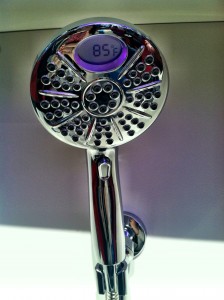 Homeowners in the Chicago area who are thinking about a bathroom renovation can learn more about all the various facets of a bathroom remodel by registering for Normandy's upcoming seminar "A New Kind of Bathroom: The At-Home Spa Experience".