Bathroom Remodeling Ideas: Shower Shaving Niche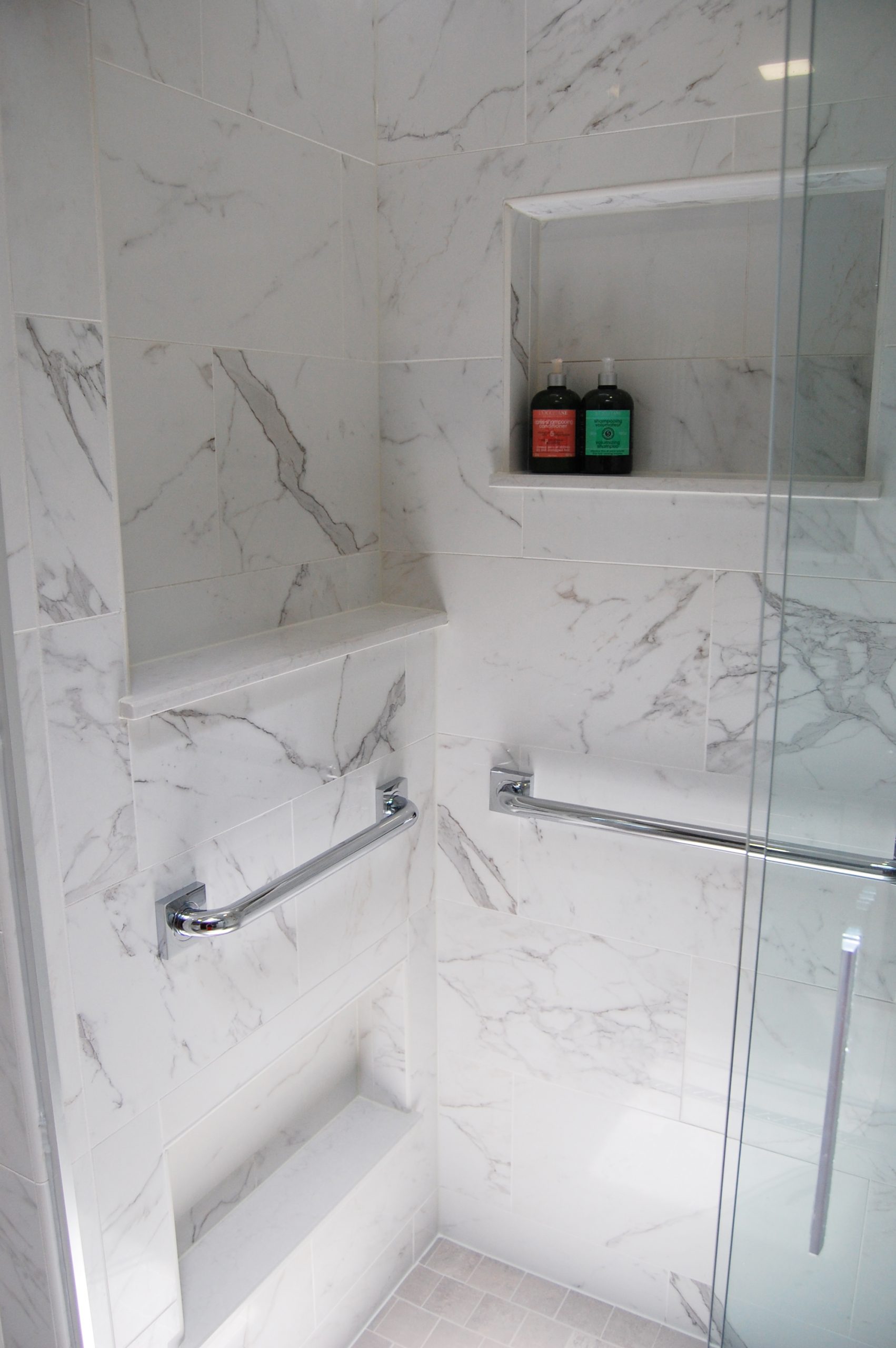 Many women can relate to the act of balancing in the shower while trying to shave their legs. Because showers come in all shapes and sizes, there might not be enough space to add a bench to eliminate that problem when planning your bathroom remodel. However, there are still some creative solutions to help meet your needs, like a little unassuming shelf called a shaving niche.
One option is a a creative use of a shower niche, which have commonly been used to store soaps, shampoos and other bath supplies. Adding a shaving niche on the lower part of your shower can also provide a space to easily prop up your leg when shaving. It's an extremely useful option that doesn't take up any additional space.
If you are ready to get going on your bathroom remodel, set up a time to meet with a Normandy designer to come up with a smart and beautiful design. For more design ideas or inspiration, you can also follow Normandy Remodeling on Facebook, Twitter and Instagram or view recent renovation projects in the Normandy photo gallery.