Local NARI 2015 Award Winning Design Team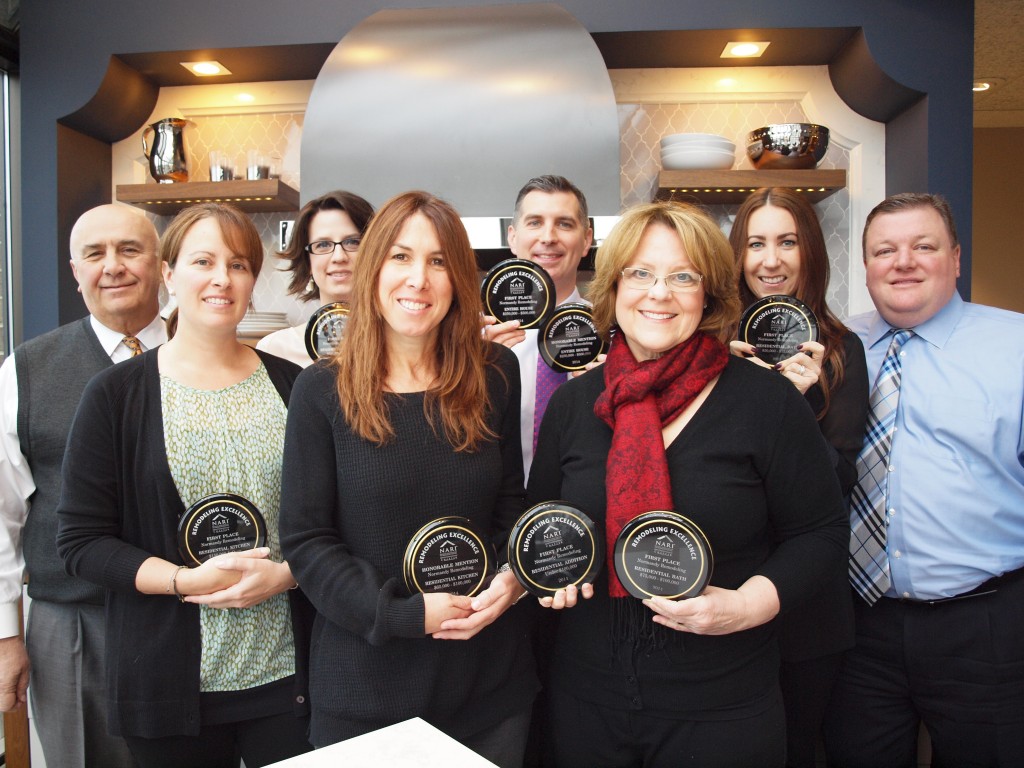 Each year the National Association of the Remodeling Industry (NARI) of Greater Chicagoland holds an awards competition to recognize local NARI members for their exceptional exterior and interior remodeling and construction projects. This year, Normandy Remodeling received 8 Remodeling Excellence Awards that were evaluated based on the improvements or addition the remodel brought to the existing structure.
These 8 awards represent the work of 6 different Normandy Designers: Stephanie Bryant, CKD; Troy Pavelka; Karen Chanan; Jennifer Runner, AKBD;  Leslie Molloy, CKD, and Leslie Lee; in the categories of Residential Bath, Residential Kitchen, Entire House, and Residential Addition. These winners were selected by industry experts based on the presentation and impact of Before and After photography and project descriptions, which explained how the designers solved existing problems, increased functionality and aesthetics, incorporated superior craftsmanship and innovation, and overcame difficulties that were faced throughout the project.