Variations on a Tree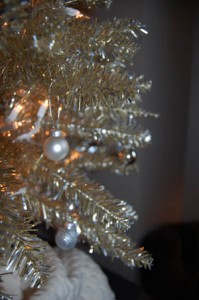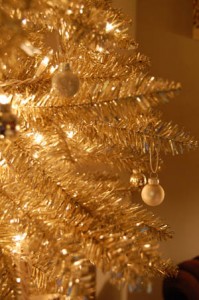 Even if you're tight on space and time, you can still add some festive glam to your home.
Normandy Designer Ann Stockard added this slim champagne tree to her home and decorated it simply. During the daylight hours, this tree is an understated yet elegant addition to her décor.
In the evening hours, the warm glow of the reflected light off the champagne color of the tree adds to the warmth of the holiday season.