Pebble Flooring For Shower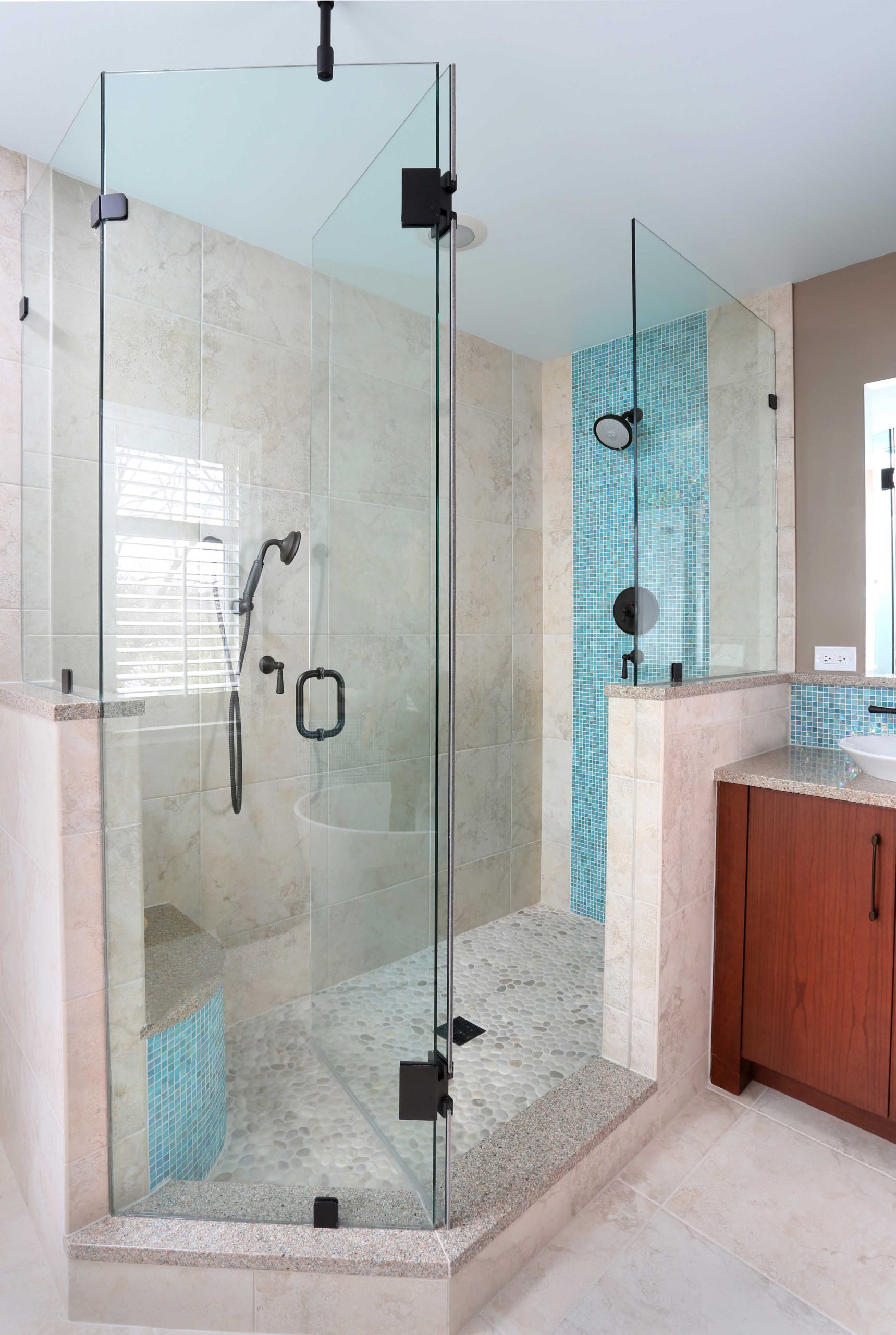 For those homeowners looking to add a unique touch to their bathroom design, pebble flooring in the shower may be just the unique touch you're looking for.  It gives the shower a more earthy, natural aesthetic that works well with transitional and modern designs.
Rather than individual stones, pebble flooring is often mesh mounted, so it's versatile for different shower shapes and sizes.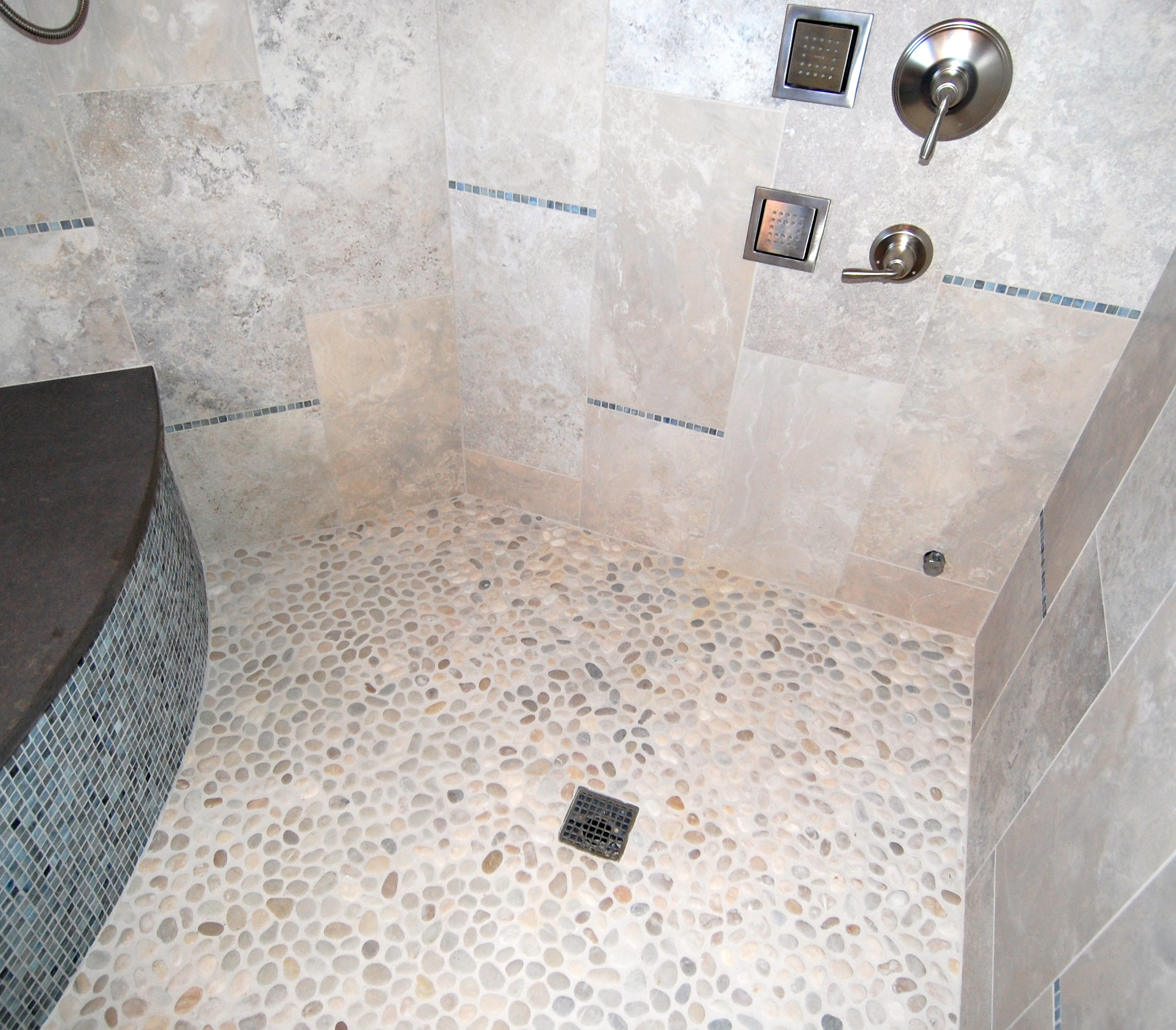 The texture and dimension of the pebbles greatly reduce your chances of slipping in the shower, but do expose more grout which can require more maintenance.
The feeling of pebbles underfoot is obviously different than what most people are used to in the shower.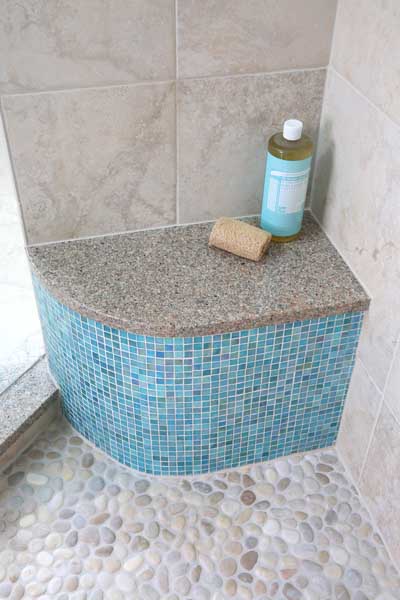 Because of that, we've had clients actually take off their shoes and step on the sample to make sure the texture was something they wanted.
If you are considering a renovation project like updating your bathroom or are contemplating more extensive changes to your home, you can set up a time with one of our designers to talk about the possibilities. You can also learn more about additions, kitchens or other remodeling projects at an upcoming workshop. Check out the photo gallery or follow Normandy Remodeling on Facebook and Instagram for even more home tips and inspiration.