Normandy Kitchen Displays now at Abt Electronics!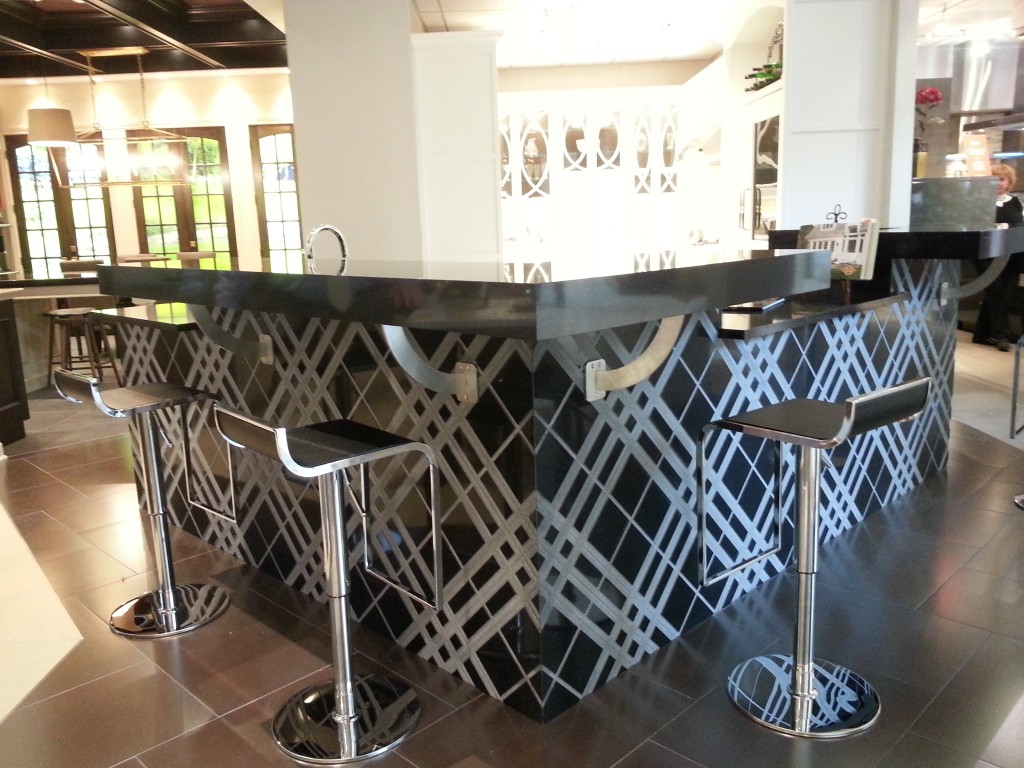 Normandy is thrilled to announce that our new  kitchen displays, designed by Normandy Designer Chris Ebert, at Abt Electronics in Glenview have officially opened! As you enter the displays through the Atrium and into the Design Inspiration Gallery, you will notice the glamorous bar area.  The elegant details, such as the sparkling chandelier and the unique cross pattern that is etched into the black engineered stone, capture immediate attention and add drama to the space. The dual-levels of this bar keep the prep space, which is home to a hammered metal sink and polished accents, separate from the bar height eating area, making this bar a must-have for entertaining. See more photos of this project.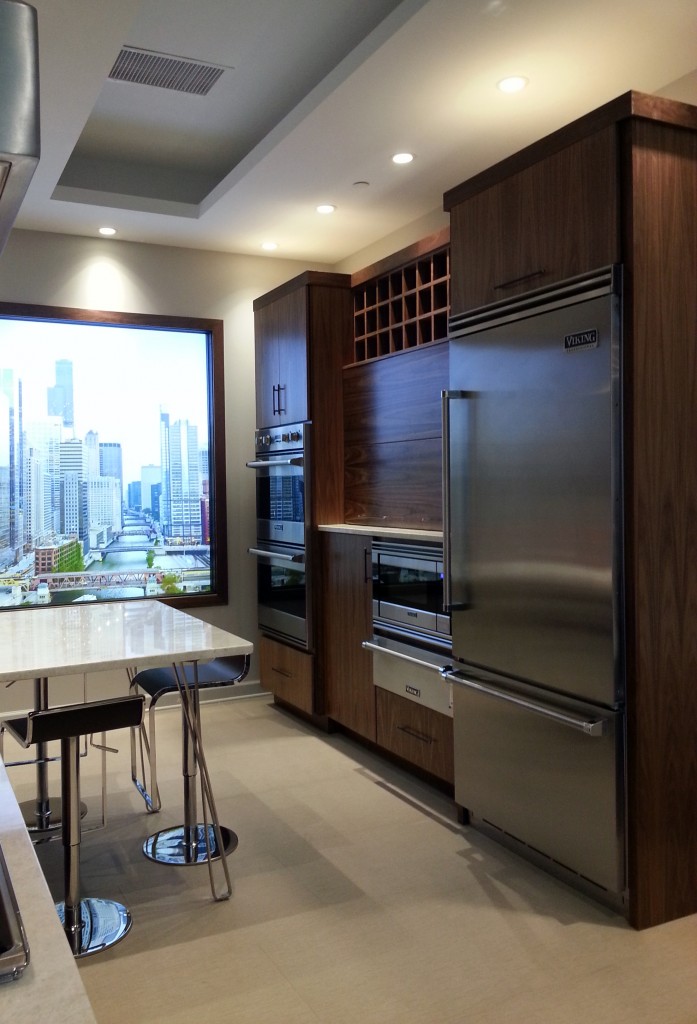 As you move your way past the bar, you will notice the contemporary kitchen and luxury traditional kitchen.  The contemporary kitchen features clean lines, warm colors, and elongated features that add height and visual interest to the space. This metropolitan-inspired kitchen is able to complement the view, as well as the lifestyle, that's familiar to many Chicagoans. See more photos of this project.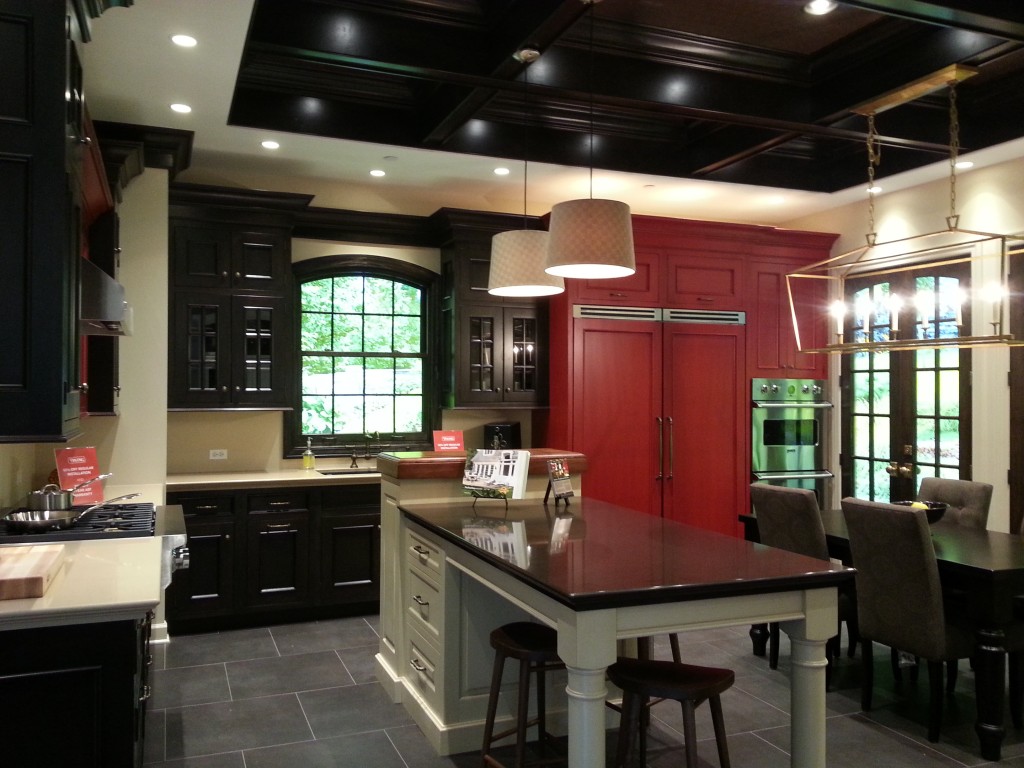 And for those of you with a somewhat larger kitchen and a passion for fine details, the luxury traditional kitchen is unlike any other. Featuring bright red colors and warm wood cabinetry finishes, traditional is truly brought to the next level in this space.
The luxurious details seen throughout this kitchen including glittering tile, the antiqued chandelier, and the gorgeous coffered ceiling, give this exceptional space its unique character. See more photos of this project.