"His" and "Hers" Remodeling
After raising their family, this couple was ready to enjoy their free time entertaining and spending time with their grandchildren. They still lived in the same traditional house and were ready to tackle their long awaited remodeling wish list, but they both had different projects in mind. On "her" list was a master bathroom suite and hall bath and "his" was a bar. They decided to check them off their to-do lists once and for all.
"It was so much fun to work with this couple, while they both had different priorities, they didn't let it interfere and decided to make all the changes at once," said Normandy Designer Amanda Heyland.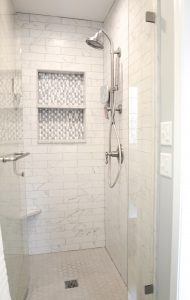 The master bathroom was ready for a much needed makeover. There was enough space and the layout was great but she wanted updated amenities for a fresh and clean look. A large Jacuzzi tub was replaced with a freestanding tub and "his" and "her" vanities were installed across from each other. The shower was refreshed with a hydro rail shower head, a bench and decorative tile niche. The master suite was rounded out with personality pieces such as peacock accents and touch latch benches for sitting while getting ready.
"The 2nd floor hall bath was technically for "her" but really all about the grandkids," added Amanda. "She wanted a comfortable and beautiful space to bathe them on overnight visits."
The bathtub/shower was outfitted with a hand held sprayer for conveniently bathing the little ones and a large, long tile niche to hold bubbles and bath time toys. She chose a porcelain floor that looks like painted cement tiles to complement the neutral palette throughout.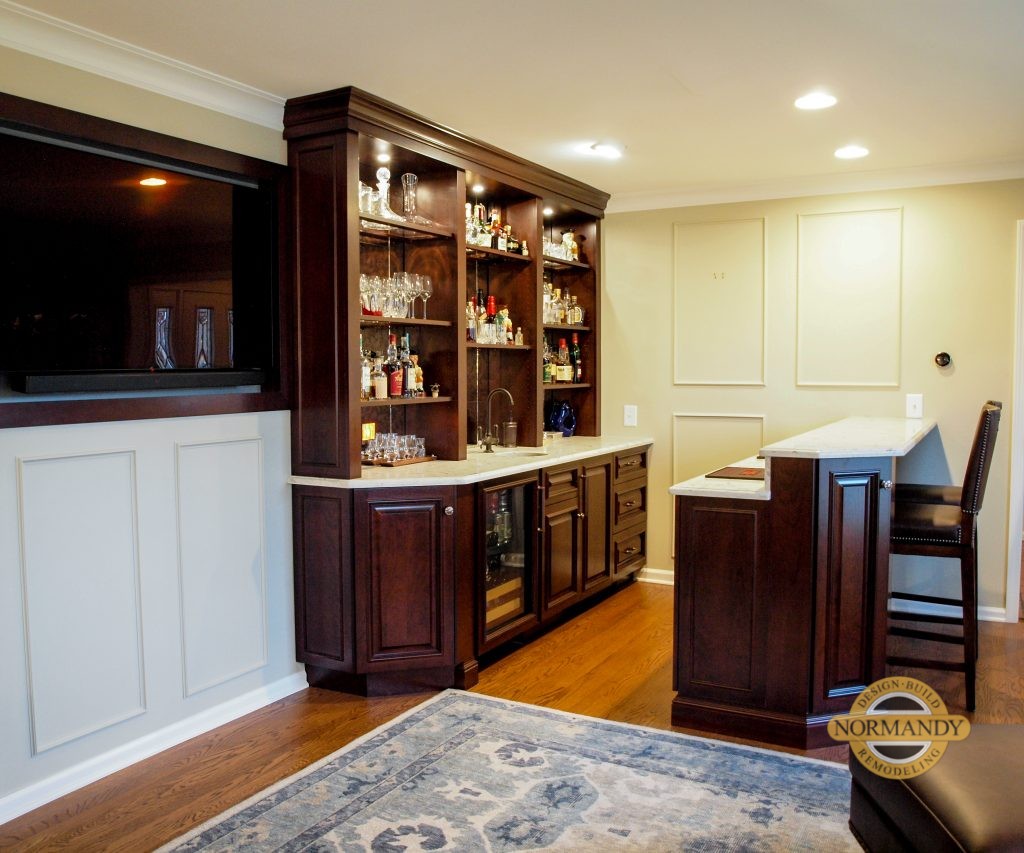 The bar was "his" to plan. They both loved to entertain, so this was not a hard task. They wanted an area designated for socializing when they host "his" men's club or "her" book club meetings. They were able to carve out space from their large living room to install a beautiful cherry wood bar and a two tiered peninsula. The antique glass backsplash is flanked by open shelving and a perfect backdrop for displaying glassware and bottles. The peninsula has seating for casual conversations and can double as a buffet for large crowds on holidays.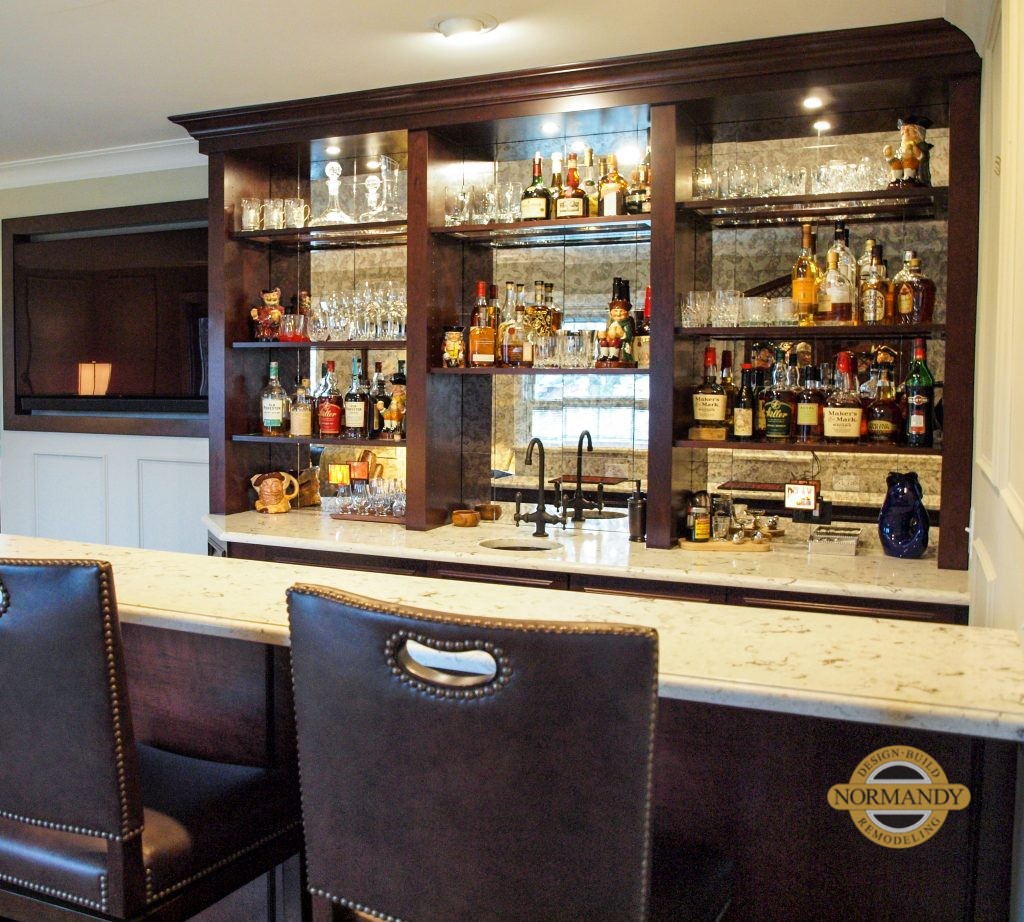 "This project was everything they had hoped for and more," said Amanda "I'm so glad they were both able to get what they wanted."
If you are ready to conquer your remodeling wish list or contemplating more extensive changes to your home, you can set up a time with Amanda to talk about the possibilities. You can also learn more about bathrooms and other remodeling projects at an upcoming workshop. Check out the photo gallery or follow Normandy Remodeling on Facebook and Instagram for even more home tips and inspiration.