Glamorous, New Traditional Kitchen Remodel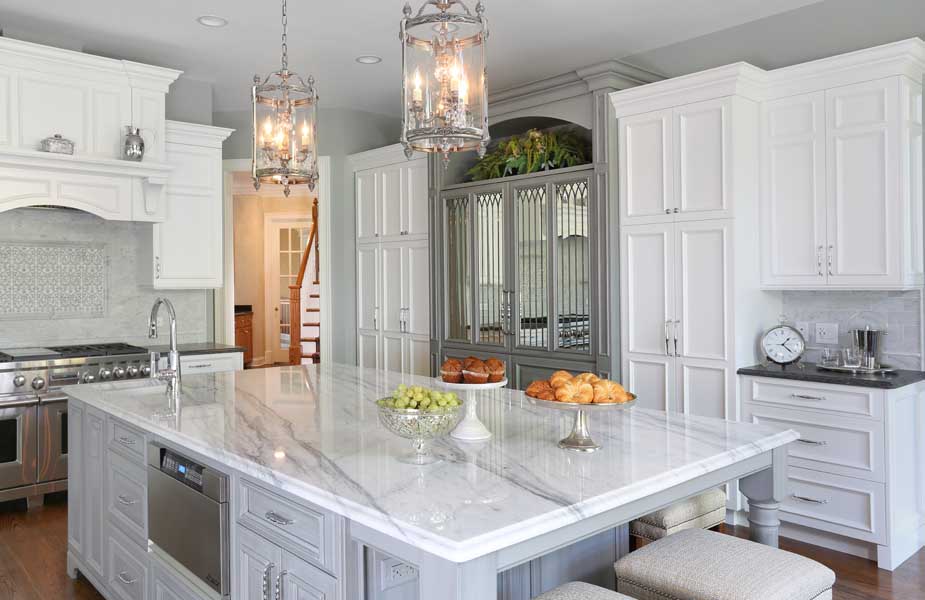 These Hinsdale homeowners loved to cook and entertain their families. Therefore, when their appliances and cabinetry started to fail, they knew it was time to call upon Normandy Designer Kathryn O'Donovan to whip their kitchen back into shape.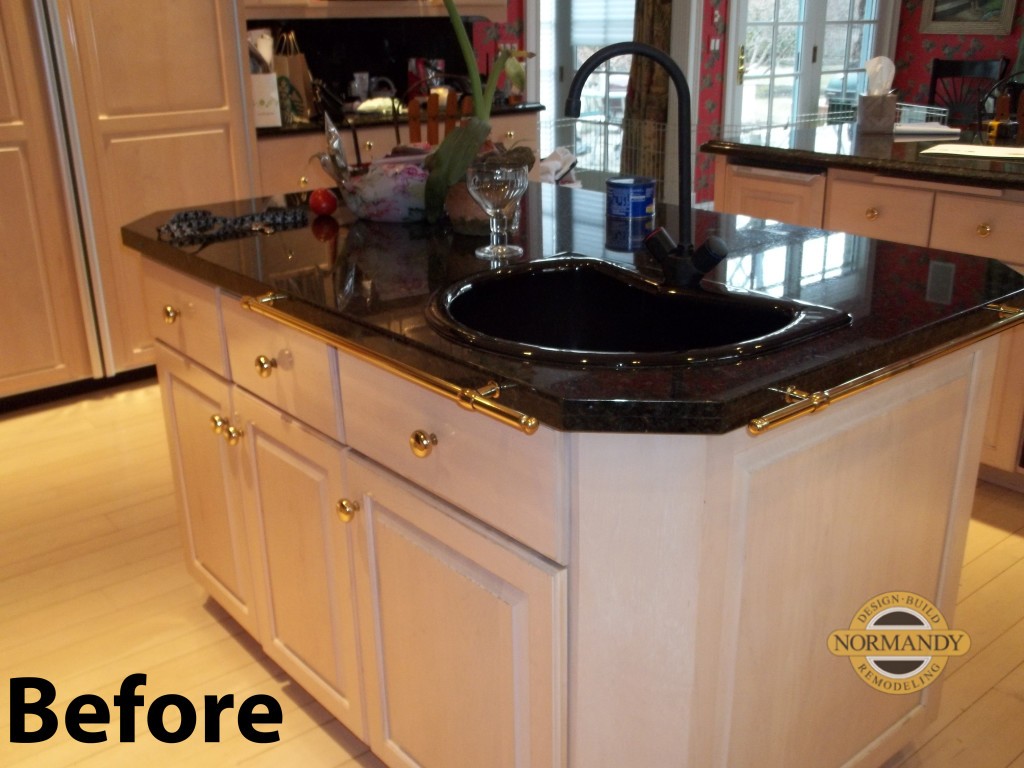 While a remodel was crucial, a new footprint in the space also needed to be addressed. "The original layout consisted of a peninsula with seating and a small island that was difficult to maneuver around," said Kathryn. "We discussed removing the peninsula and creating a larger island with seating to open up the space and create easier transitions for cooks and guests alike."Once the floor plan was set, it was time to consider appliances and finishes.
"By keeping all three points of the work triangle in the existing locations we focused on dressing up the kitchen with each area to create beautiful, intricate details," said Kathryn. "Classic white was an easy choice and we offset it with a neutral alternative finish. We also dressed up the door style to fit with the character of the home."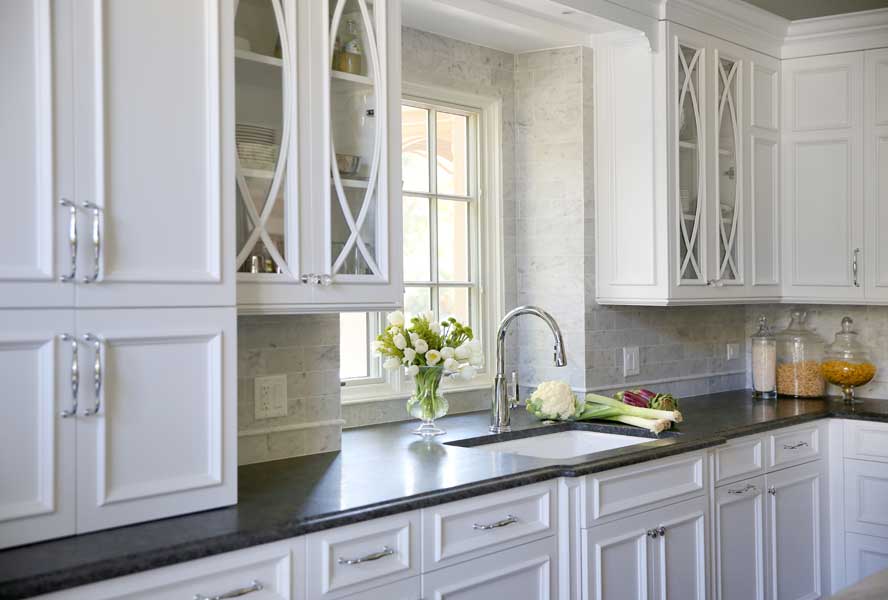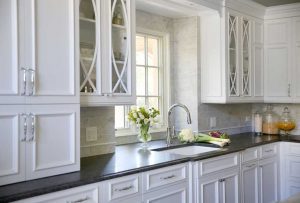 Because the homeowners enjoy cooking and entertaining, the space includes specific appliances that address their needs, including a professional 48-inch range and two 30 inch wide subzero refrigerators. Additionally, Kathryn added a unique focal point to the space with a mirrored refrigeration armoire. The space also includes a decorative wood range hood and pendant lighting that add glamorous drama to the space.
Overall, the end result is a stunning symmetrically pleasing kitchen with beautiful finishes that enhance the elegance of the home. The client also loves the new footprint in the home and how much easier it is to entertain guests.
Set up a time to meet with Kathryn to discuss updating your kitchen into a beautiful space that fits your needs. Or, register to attend or upcoming kitchen remodeling seminar entitled "Secrets of the Ideal Kitchen." You can also follow Normandy Remodeling on Facebook, Twitter, and Instagram.