What is the Difference between Cooktops and Rangetops?
There are a wide variety of kitchen design solutions that would make a cooktop or range top the right solution for your kitchen, rather than a traditional stove. For example, if the kitchen has multiple work zones or multiple ovens, it may be practical to separate the cooking surface from the oven below. While cooktops and rangetops similarly lack an oven below their burners, they have some practical and aesthetic differences that may lead you to select one over another for your kitchen.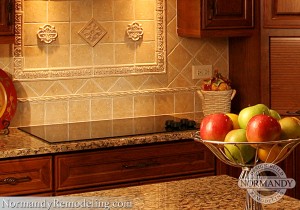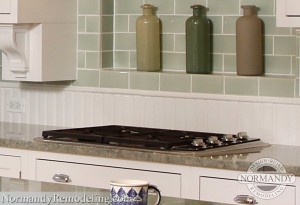 A cooktop is typically a more integrated cooking surface built into the countertop. This cooking surface can be recessed so that it seamlessly blends into the countertop, or it can sit slightly higher. "In either case, the countertop edges surround the cooktop," says Normandy Designer Laura Barber, AKBD. The knobs or touchpad to control the burners are integrated into the cooktop, either along its side or near the front. "With the controls being above the countertop, this is often an ideal choice for families that worry about curious youngsters and pets," notes Laura. Cooktops come in a wide range of sizes and configurations and are available in gas, electric, or induction cooking methods.
Rangetops are larger, professional-style cooking surfaces that sit directly on top of a custom cabinet platform or other surfaces. They generally protrude about two to three inches beyond the cabinetry and countertop. "The heavyweight gives the appearance of a professional style range even though there is no oven below," notes Laura. Unlike cooktops, the control knobs are located in front of the appliance. A wide range of sizes and configurations are available, however, range tops are only available with gas burners.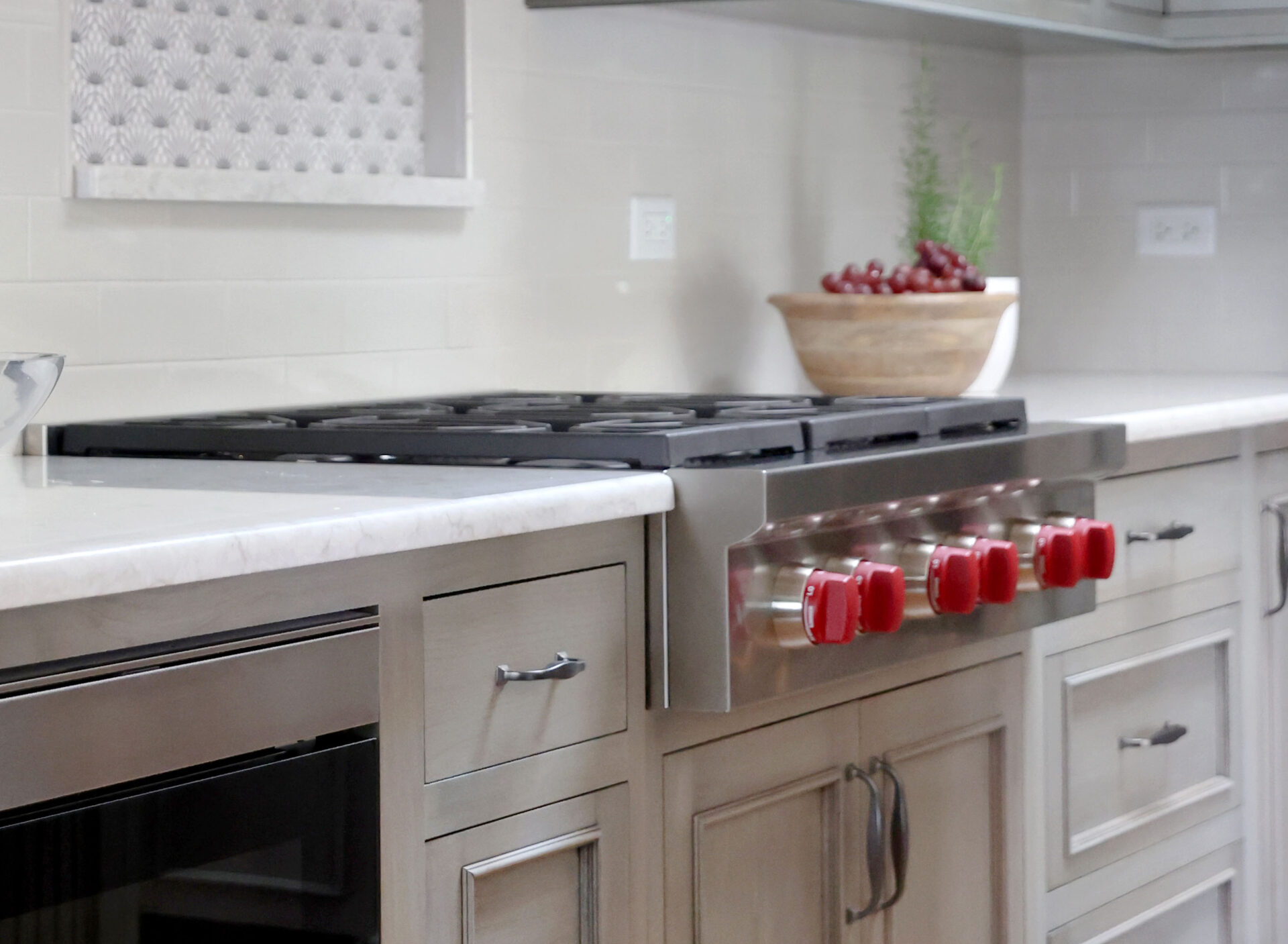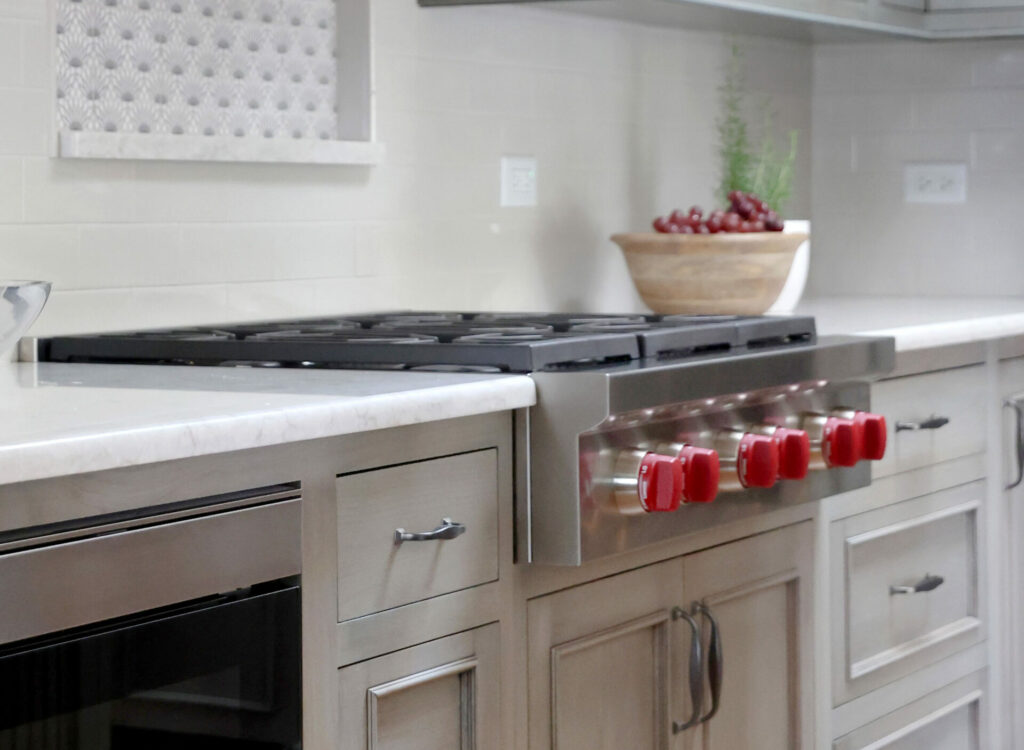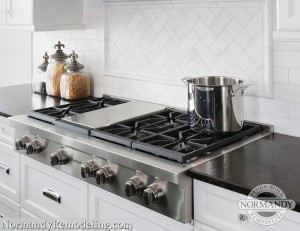 Choosing between a cooktop and a range top largely depends upon your family's preferences and the overall style of your kitchen. If you would like to incorporate one of these units in your next kitchen remodel, schedule an in-home consultation with Designer Laura Barber, AKBD or come to one of our educational kitchen seminars.