End Furniture Frustrations with Built-In Shelves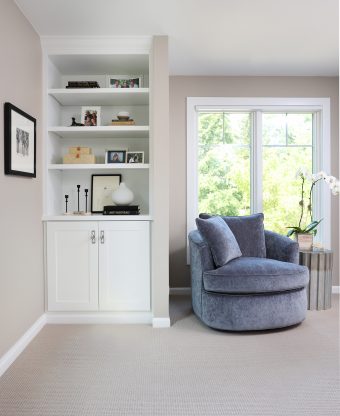 How many times have we gone out in search of a piece of furniture to fit the specifications of the style and space of our home? Since we aren't always fortunate enough to find the perfect piece of furniture to fit between the nooks and crannies in our home, custom built-in storage has become a popular alternative. "Built-ins are an ideal solution for incorporating a furniture piece and maximizing the potential of the space," says Normandy Designer Chris Ebert. "Using the exact dimensions of the area to accommodate the different heights and depths of the corners and rooms in your home, gives you the opportunity to create the ideal piece you have been looking for."  Choosing to add built-ins to your home allows you to have a one-of-a-kind look that fits precisely into an intended space.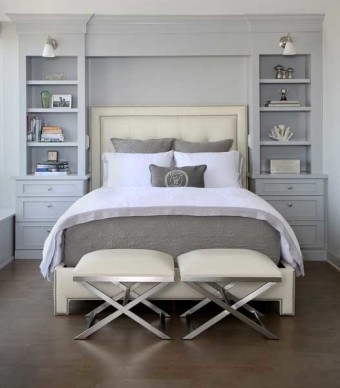 Custom shelving can also be tailored to fit specific styles of homes and individual items, all while creating a finished appearance. "The floor to ceiling storage and display space built-ins can provide, adds visual height, as well as decorative elements, to the space," added Chris.  Because built-ins are constructed to meet individual homes' requirements, it is also easy to match the architectural elements of the home and choose storage options that are specific to your style.   "Built-ins often become a statement piece in the room and help create focal points. Whether your home is modern, traditional, rustic, or eclectic, varying materials of the built-ins and designing them to fit the style and space of the room, can add to the overall panache and functionality of the area.
Getting the details of a space just right are what can take your remodel to the next level. Set up a time to talk with a designer about how to incorporate built-in cabinetry to your addition or whole home renovation. We also have inspiration to spare on our social channels, follow along on Instagram or Facebook to find even more favorites.